From first time to Near Prime: How to get the best mortgage deal for your circumstances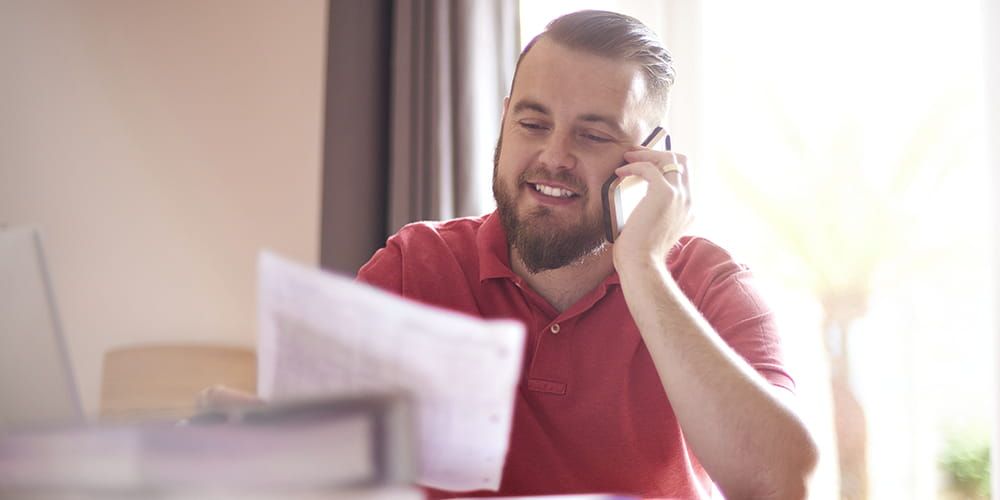 Securing a mortgage is a key part of becoming a homeowner and continuing to build on that ownership. However, whether you're buying for the first time or looking to switch from your current product, it's always important to find a deal that's right for you.
There are any number of circumstances in which you may find yourself applying for a mortgage, but we've identified and pulled together some advice for some of the most common situations. So, if you're a first time buyer, moving home, seeking a remortgage or applying with less-than-perfect credit, read on to discover our top tips.
If you're looking to take your first step on the property ladder, then doing research and familiarising yourself with the application process is always a good idea when you want to get the best deal. This way, you'll be better prepared for what comes down the line.
Should you be able to do so, putting down a larger deposit can reduce the loan-to-value ratio of a mortgage. Typically, this can help you to get access to products with lower rates, as a lender is not having to take as much of a risk on your loan, potentially saving you quite a bit of money on the interest paid over the span of the mortgage.
When you are calculating how much money you can comfortably put down as a deposit, be sure to consider the costs of applying for a mortgage, such as legal, survey and valuation fees. It's also good to have an idea of the typical prices for the type of property you're looking to buy in your desired location, as this will inform how much deposit you'll need.
Looking to move to a new home? It's a great opportunity to make a fresh start, but it's also a chance to find a better mortgage deal to match your needs. Even if you've been through the process before, there's still some advice that's worth considering to make sure you're getting the best deal possible.
If you've got a bit of flexibility on your moving date and you're currently on a fixed-rate deal, then it's worth considering some of the options that could give better value. Look into any costs that would be incurred if you were to switch from your current mortgage, like early repayment charges, and weigh them against any savings you'll make on any new deal you're considering — will the switch end up paying for itself? Will you be better off holding off until you won't be subject to any charges?
Another option that could be worth exploring is porting your mortgage, where you move your current mortgage across to your new home. This could be suitable if you aren't looking to increase your loan amount, are happy with the rate you're on and are satisfied with your lender. You'll also need to check whether your current mortgage deal is portable, as some products are not.
Planning to move home can be complicated, but it really is worth considering all of your individual circumstances when evaluating your options. It can be time consuming, but really is worth it — you may wish to consider getting advice from a financial adviser to make things a bit easier on your part.
If you're happy in your current property but wish to switch to a new mortgage deal, then it may be time to consider remortgaging. Even though a remortgage may seem a lot less momentous than moving, it still requires you to do some research and make some key decisions to secure the best possible deal.
For many people, the optimal moment to consider a remortgage is before a fixed term rate ends and they're switched over to their lender's standard variable rate (SVR). This rate is set by the lender and can be changed irrespective of what is happening with the Bank of England's base rate. In many cases, the SVR rate is higher than the fixed rate that was previously paid, so monthly payments can increase. By choosing to remortgage ahead of this rate switch, you can often secure a better deal going forward.
Before you go ahead with a remortgage, it's worth finding out what the current value of your home is. The more equity you have, the more access you can probably get to lower loan to value products, so you'll pay less in interest over the span of the loan. If you remain on your lender's SVR, this is something you'll miss out on.
Having a less-than-perfect credit record can make getting a good value mortgage a little bit trickier when applying through a lot of lenders. Many traditional banks will take the view that an adverse credit history can mean taking more of a risk, so they will often turn down applications or offer high interest rates to compensate.
Obviously, if you can afford to bide your time and boost your credit before applying for a mortgage, that's always a positive step. It's probably worth getting hold of your credit report from the likes of Equifax or Experian, then trying to identify areas where you can improve, such as keeping credit utilisation low, always making your minimum payments and making sure you're on the electoral roll. You may also find it beneficial to read up on the factors that can negatively impact your credit and try to avoid them.
If you'd prefer to get on the property ladder without delay and you are working towards improving your credit, then you'll be glad to know that there are products on the market that can help. Here at Atom, our Near Prime mortgages are designed to help those with less-than-perfect credit by not requiring a minimum credit score for applicants. These products are intended to help those who've had trouble applying elsewhere, helping them realise their dream of owning their own home.