Savings accounts
Opening a savings account has never been easier! With our app you can sort your savings when you want, where you want.
We have a range of savings accounts for you to choose from. Between our Instant Saver, with 24/7 access to your cash when you need it, and our competitive Fixed Savers, with fixed rates and terms, we've got the best savings account for you!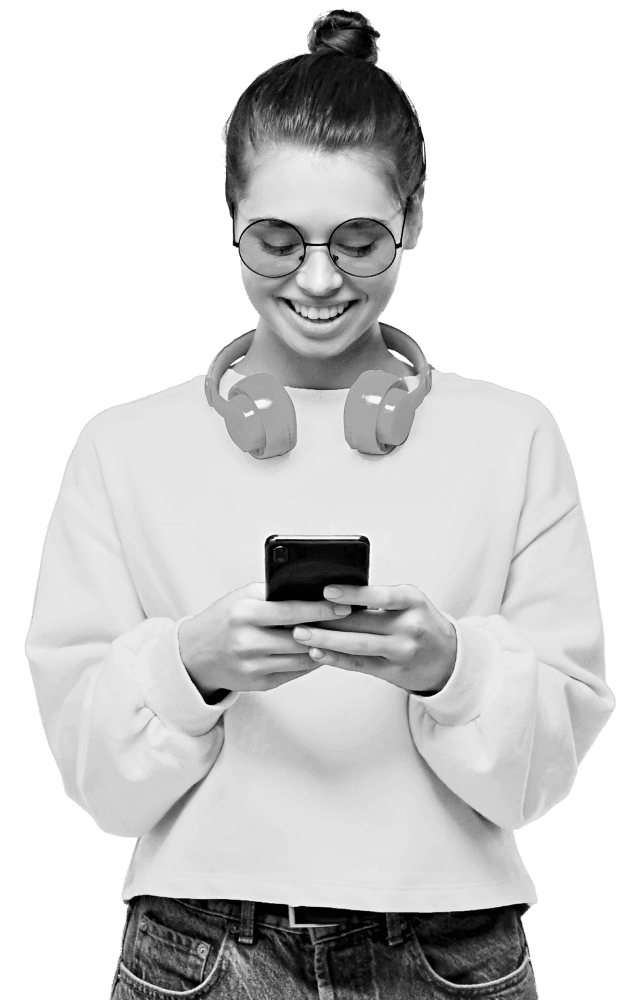 Why should you open a savings account with Atom bank?
Easy account opening
93% of customers think it's either very easy or extremely easy to open an Instant Saver.* Open a savings account in minutes, all in our savings app, with no paperwork.
A choice of security
Hands up who's forgotten their passcode in the past? Yep, that'll be most of us. That's why we provide you with the option of using a passcode or biometrics to access your savings account - both super secure and simple to use.
Your savings are safe
All your savings with Atom are protected by the FSCS (Financial Services Compensation Scheme) up to a total of £85,000.**
*Source: Atom bank Post Purchase Survey of 127 customers. October 2020
**Please note: this is the total protection value across all Atom savings accounts and not applied per savings account
Find the best savings account for you
Get in control of your money with your pick of a simple Instant Saver or straightforward Fixed Saver.
Fixed Saver
Lock your money away for longer and enjoy a guaranteed interest rate for the entire term. Save at competitive rates from six months to five years, just choose the term that works for you.
Super-fast, easy in-app setup

Your money's secure and your rate is fixed for the whole term
A great savings choice if:
You can save your money for a fixed term and want to lock in the interest rate.
Instant Saver
With 24/7 access to your cash, your money will be earning interest and still be reassuringly on hand, whenever you need it. You're always just a few taps away from withdrawing your cash.
Open a savings account with £0

24/7 access to your cash from our app
A great savings choice if:
You need to be able to get your money instantly and you want flexibility.
How easy is it to open a savings account with us?
Opening a saving account is really easy, you can do it in minutes. There's no faffing around with paperwork as it can all be done through our app! In most cases, you just need:
A compatible device to download our app on – find out if yours is here.
Your bank details registered in your name, to your address.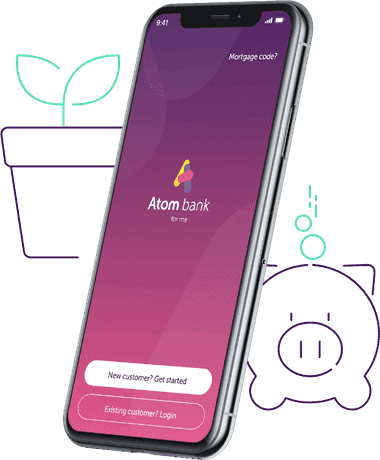 Got them? You're ready to open a savings account
Download the Atom savings app from the App Store or Google Play Store.

Review and accept our T&Cs if you're happy with them.

Tap in your details to register with us.

Set up your biometrics to keep your savings account secure.

Provide a few final personal details.

Wait a few moments while we do our ID checks (more ways to keep you secure!)

Connect your UK current account

Your savings account is now open!
What you get when saving with Atom
Competitive saving account interest rates
Award-winning customer service
Everything's done in your savings app which is available 24/7
Got a question?
Check out our most popular Savings Frequently Asked Questions below.
If you want to find out more about Atom bank, head to our FAQs page.
To speak to a member of our team, jump into the app - they're here everyday, 8am to 8pm, ready to help.