Celebrating neurodiversity at Atom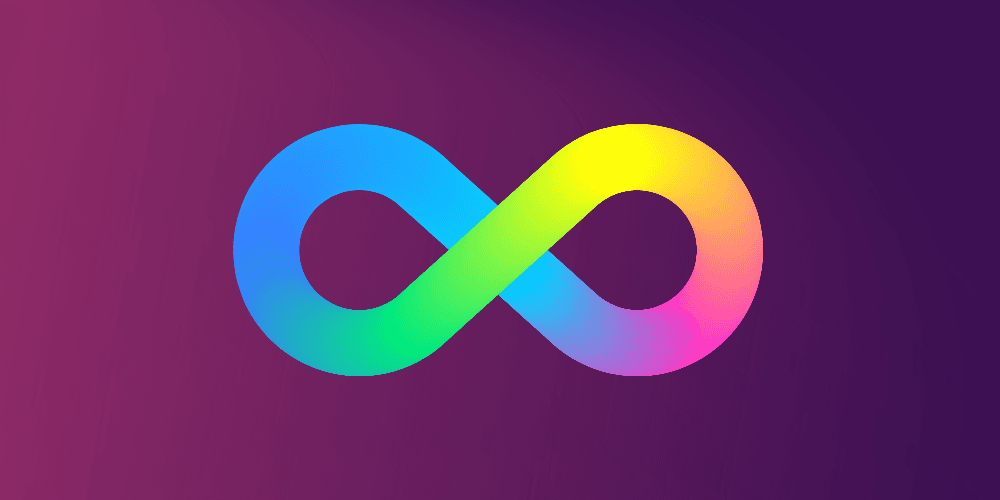 Running from 13th–19th March, Neurodiversity Celebration Week is an initiative that is challenging misconceptions about neurological differences. Throughout the week, organisations are encouraged to celebrate the many advantages and talents of being neurodivergent, as well as work towards creating a more inclusive culture.
Here at Atom, we're marking this key week by celebrating our neurodivergent colleagues and making steps to try and build a work environment that gives them the space and support they need to shine.
What is neurodiversity?
Neurodiversity is an inclusive term that refers to all the different ways that our brains can work. Many people have different ways of thinking, depending on how their mind is wired, so they might think, move, process data or communicate in other ways.
Lots of different alternative thinking styles fall under the banner of neurodiversity, such as Dyslexia, DCD (Dyspraxia), Dyscalculia, Autism and ADHD. At least 20% of the UK population (The Brain Charity) has a neurological difference, and, rather than creating labels, the term neurodiversity is used to recognise those people who think differently.
Neurodiversity at Atom
We're privileged to have neurodivergent team members at Atom. We couldn't be more appreciative of the contribution they make to our organisation and, simply put, the place just wouldn't be the same without them.
However, we think it's also vital that we acknowledge that we're still very much at the start of our journey towards truly understanding and embracing neurodiversity. And, that's why we're taking steps to learn and adapt ourselves to ensure Atom continues to embrace all types of inclusivity.
We also believe that being aware of and making adjustments to empower our neurodivergent team members is an opportunity to unlock improved creativity and lateral thinking, develop problem solvers, boost dedication and so much more.
Increasing awareness of neurodiversity
To begin our journey, we've organised a series of workshops on neurodiversity that our team can attend. These sessions will be hosted by experts in the area.
We kicked off the series with a talk by Daniel Aherne, founder of Adjust and author of The Pocket Guide to Neurodiversity, who gave a talk that covered topics like introducing neurodiversity, recognising the positives, how neurodiversity can improve an organisation and the steps required to become neuro-inclusive.
Here are some of the tips that Daniel shared during his talk:
Tips for neurodivergent employees
Consider positives of openness
Communicate your needs
Engage with relevant employee networks
Tips for family members and friends of neurodivergent people
Follow through on promises
Acceptance of the individual's strengths and challenges
Positive expectations
Tips for colleagues of neurodivergent people
Be open minded - embrace difference
Promote neurodiversity positively
Be inclusive — don't make assumptions
Tips for general practice
Clear communication
Given information in different ways
Flexibility in systems
A neurodiverse experience at Atom
Kate is a neurodivergent member of the team at Atom. Here, she shares her experience.
I have been in the process of my ADHD diagnosis for the past 9 months and it has been a journey.
ADHD can sometimes feel a bit like a curse. You struggle to focus, you can find yourself feeling like you're behind, you can come up with amazing ideas but struggle to push them forward and it can feel extremely frustrating because you know you're so capable but feel limited by your own brain. It can also be really hard to focus on work you don't find interesting, which makes you feel like a burden to your team.
However, there are so many positives to having an ADHD brain. Because of your hyperfocus, as soon as you find something you're interested and passionate about, you can be completely locked in and produce fantastic work. In the right environment you feel like you are coming up with so many ideas, almost like you are a fountain of creativity. You can be extremely resilient because you know how hard it is to keep focused so you are training in trying, trying again. You can be a great team player and a huge people person, so when put in the right social environment you thrive on communicating and collaborating.
I find my ADHD allows me to be creative, focused when I'm passionate about a project and an empathic friend.
Want to find out more?
Here are some resources if you want to find out more about neurodiversity: