Atom supports fintech growth in the North East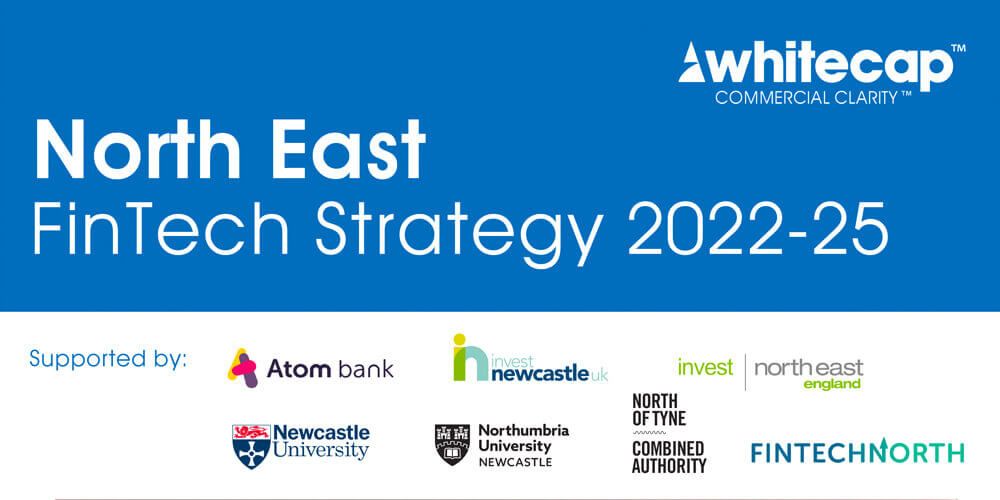 Atom was born in the North East in 2014, since when a number of new start up banks, insuretechs and payment services suppliers have joined the pre-existing businesses that make up the financial services sector in the region. Hundreds of millions of pounds of investment and thousands of new jobs later, the region was highlighted in the 2021 Kalifa review as one of 10 emerging clusters for fintech across the UK.
Clusters self-replicate and create positive tensions and opportunities between existing companies, scale-ups and start ups. Over time they grow their own identity and direction, even if they need to be allowed to find some of this through failure as well as success.
A simple formula for success and growing emerging clusters does not necessarily exist, but there are plenty of lessons to be learned and directions to be chosen, and with so much in the world having moved on in the last 3 years it is time to refresh the North East's Fintech Strategy.
Atom bank will work with Whitecap Consulting, a regional strategy consultancy, as well as other key stakeholders from across the public, private and higher education sectors, to create the North East Fintech Strategy 2023–2025, an expansion plan for fintech growth and jobs. This is a direct and timely response to the conclusion in the Kalifa Review which highlighted the need for an encompassing strategy going forward.
The regional strategy will be published later this year, and will build on the analysis of the sector that Whitecap previously carried out in 2019. The main objective is to create a roadmap for fintech development in the North East. In particular, the report will look at how the region's research and innovation strengths, as well as its proximity to other hubs, can serve to create a foundation for fintech growth and jobs.
Speaking on the launch of the new report, Ron Kalifa OBE has said:
"The importance of our regional fintech clusters to the continued success of UK fintech should not be underestimated. That is why the Fintech Review focused on putting forward a new approach and delivery model for the UK that would nurture their high growth potential and enhance national connectivity. This included a recommendation for each of the top 10 fintech clusters, such as Newcastle and Durham in the North East, to develop a three-year fintech strategy.
"I am therefore delighted to hear that this work is progressing. This new strategy for the North East will generate opportunities, secure investment and ultimately create the much-needed jobs both the region and the country needs to build back better."
Alongside Whitecap Consulting, Atom bank will be joined as key stakeholders by several organisations, including Invest Newcastle, Invest North East England, Fintech North, Newcastle University, North of Tyne Combined Authority and Northumbria University.
This project continues our support of the growth and development of the region, which has included our partnerships with the Prince's Trust, Durham Hackathon, Fintrust with Newcastle University and Durham's Lumiere festival.
Edward Twiddy, our Chief Customer Officer, commented on the announcement:
"Fintech is all about competition and innovation, and this requires a strategic approach to investment and collaboration. We're supporting this initiative so that everyone with a responsibility and interest in the North East's fintech sector continues to look forward and has the insight needed to make better decisions and create better businesses.
"As a fintech innovator, we recognise the need to push the industry forward wherever possible, especially at a local level. In the past we've hosted hackathons for students, established connections with local schools, and partnered with the Prince's Trust to promote digital skills, so our contribution to the development of the roadmap continues our ongoing support for fintech in the region."