How much could your New Year's resolutions save you in 2023?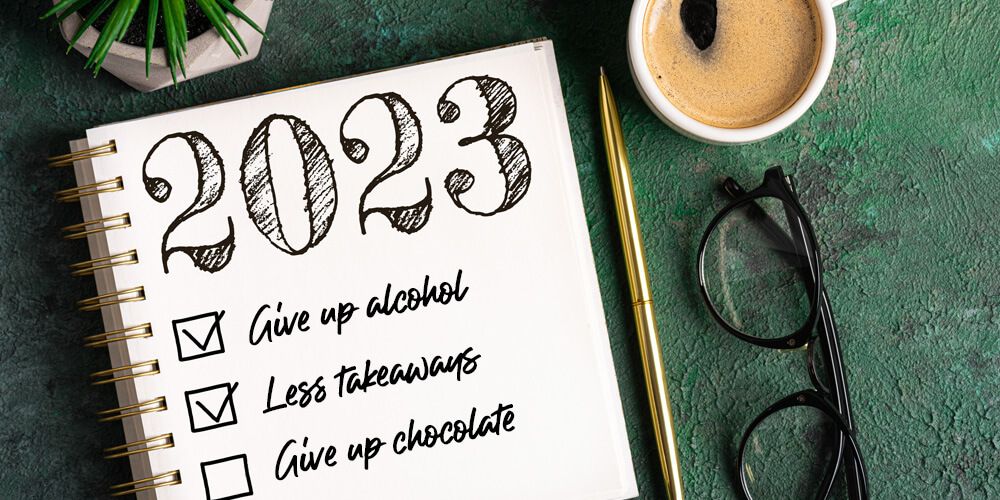 It's hard to believe it's 2023 — it seems like only yesterday that the decorations went up! However, while the end of the year comes and goes so quickly, you've probably been thinking about your plans for the new year for a few weeks now.
For many people, one of the most popular resolutions for January onwards is to give up something they think is an unhealthy habit. From smoking and alcohol, to takeaways and take-out coffee, there's a good chance that you've already thought about things you could live without this year.
There's also the added bonus of the boost your bank balance will get when you're not spending money on the vice you've left behind in 2022. And if you deposit that extra cash in a savings account, you could end up with a nice pot by the year's end.
To give you an idea of how much you could save, we've rounded up some of the average annual costs of some commonly "given up" habits from various corners of the internet.
Alcohol — £587.60 per year (MoneyTransfers)
If you're willing to say goodbye to alcoholic drinks in 2023, you could be in line to save £587.60, which is how much the average British household spends over 12 months.
Need some help? Drinkaware is a great service for getting started.
Gambling — £135.20 per year (Finder)
Like a flutter every now and again? If you keep your money in your pocket you could save around £135.20 per year, as the average Brit gambles £2.60 per week.
Need some help? BeGambleAware can provide advice and support.
Takeaways — £641 per year (KPMG)
Average household spending on takeaways as we came out of the pandemic was £641 for the year. You could save that money just by cooking at home more.
Need some help? BBC GoodFood has 86 recipes to replicate your takeaway favourites.
Smoking — £4,841.20 per year if you smoke 20 cigarettes a day (Stop Smoking Service)
Smoking can be a pricey habit, shown by the fact that giving up your 20-a-day can save you £4,841 a year. Giving up really is worth it for your health and your wallet.
Need some help? Head to the NHS for advice on quitting smoking.
Take-out coffee — £4 per day totalling £1,460 per year (Appinio)
We're a nation of coffee lovers, especially when it comes to buying luxury beverages. The average Brit spends £4 per visit to a coffee shop, so, if you were to grab a morning coffee every day, it would total £1,460 per year.
Need some help? Check out the BBC's article on how to prepare barista-like coffee.
Chocolate — £19.16 per person per quarter, totalling £76.64 per year (inews)
Do you have a serious sweet tooth? A typical Brit tends to spend £19.16 on average every three months on chocolate, for a total of £76.64 per year.
Need some help? The British Heart Foundation has some great ideas for healthy snacks that you could make as an alternative to buying chocolate.
Impulse purchases — £47.84 per person per month, totalling £574.08 per year (Whistl)
Impulse purchases can be a drain on your bank account when you're trying to save, with the average Brit spending £574.08 per year on spur-of-the-moment products.
Need some help? This article from the Metro can help you recognise and take steps to curb compulsive spending.
What could you do with the money you've saved?
Obviously, you can do whatever you want with the money you've "saved" with your New Year's resolution. But, of course, we think that it's a great idea to put the funds in a savings account so you can build up your pot through the year.
Our Instant Saver is a good fit for this task thanks to its flexibility. Whether you want to make a series of small weekly or larger monthly deposits, you can add money whenever suits you. Plus, you can access your funds at any time if you decide you want to spend or move the amount you've built up.