An intern's insight: A summer at Atom bank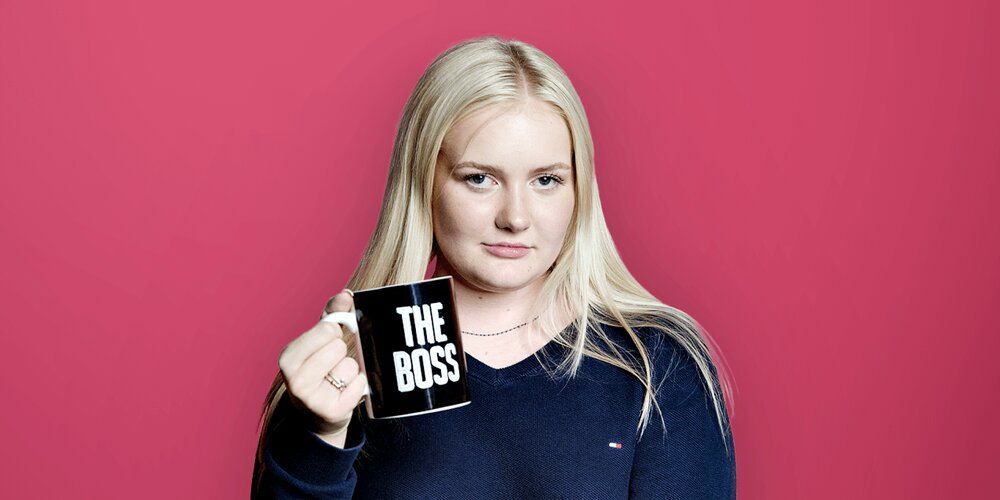 Over the last couple of months, our marketing team welcomed Emily Mitchell for her summer internship before she headed off to university. Here, she shares her experiences of settling into the role at Atom bank and what it means for her future.
I've just finished my first ever two months in an office environment, which feels a little crazy to say considering it feels like just yesterday I walked out of that exam hall after my final A-level. My summer internship at Atom has absolutely flown by, and in my final week I thought it would be nice to reflect and share my experiences throughout the course of my time here.
In many ways, my first internship and work experience coming from Atom bank could be seen as both a blessing and a curse.
A blessing in the sense that the culture of Atom is incredibly encouraging, welcoming and supportive. As a summer intern, I think there's always an initial expectation that you will be running around getting coffees or sitting at a filing unit (which is less of an issue for a completely digital bank!). The minute I walked in, I was treated like any other member of the team, given responsibility and autonomy, and my work felt valued and impactful to the business. This has been invaluable for me for the past two months; the self confidence and belief I have built in myself due to being surrounded by such a supportive team has helped me develop my skills within marketing, and will be something I can carry forward with my university studies and further career.
The curse, however, comes in the sense that I'm quickly figuring that all workplaces are not like this. Not all workplaces operate in such a community-focused way, or with the same pace and motivation. Not all workplaces are fuelled with the same passion that I have found Atom is, with every single employee throwing their all into their role. I feel very lucky that my first office experience has come from such a motivated and focused environment that is truly infectious. Not all workplaces also operate a four-day working week — which advantageously allowed me to savour some of my 'A-level summer'. I would say the only true curse of my first internship being at Atom is that the financial sector is a tough cookie to crack at 17 years old — a lot of acronyms and initialisms, let me tell you!
I can leave Atom genuinely proud of what I've achieved. I've not only decoded some of those acronyms, but I've also developed social media pages, been fully trained on how to send external communications, created social campaigns, written blogs and filmed some content here and there. I received trust and independence to bring my ideas to life — specifically 'The Intern Interviews', in which I got to interview the CEO and other senior executives to talk about their career experiences. I've got to spend lunchtimes and free moments creating all kinds of silly fun for social content, including putting a goal post in the middle of the reception to celebrate the Lionesses' win and taking mugshots with mugs (comedic genius I know).
I am so grateful to have been given this opportunity by Atom bank. The experience I have gained over the past two months is something I will cherish throughout my career and I have truly loved every minute surrounded by purple.