Managing money and mental health: Team Atom share their tips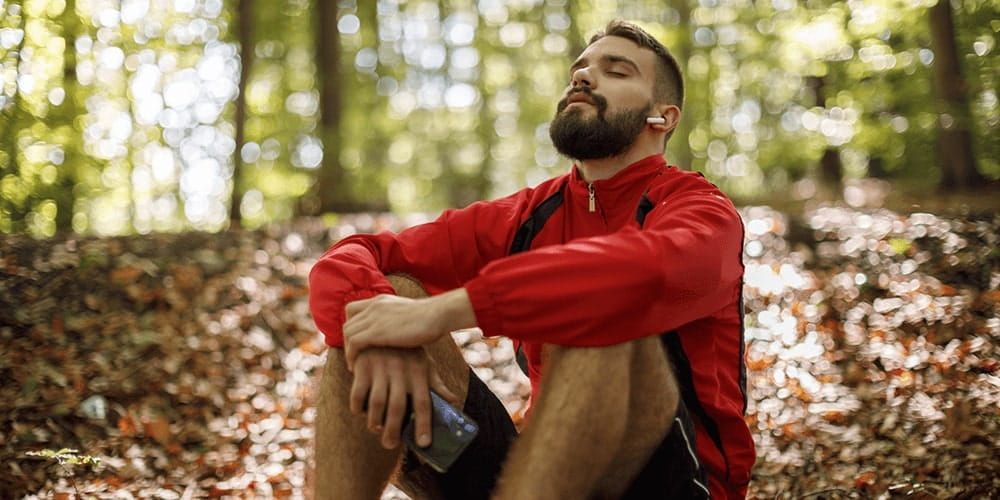 Money troubles and mental health problems are very closely linked. And, thanks to the economic uncertainty created by the pandemic, even more people have been struggling in recent times.
According to a survey by charity TURN2US, around 62% of people in the UK have said that financial worries have impacted their mental health a little during COVID-19, while a third said that they had suffered major consequences. The research also found that anxiety, sleep loss and depression are just a few of the ways people have been affected.
As today is Blue Monday, said to be one of the most difficult days of the year for mental health, we thought it was fitting to share advice from the team here at Atom about how they manage money and their own wellbeing. Read on to find out what they said.
Plan ahead to feel more in control
Tim Gunning, Regional Business Development Manager
One of the best ways to protect your mental health when dealing with your finances is to create a plan that accounts for where you're spending money and how much you have incoming. Doing this will make you feel like you have some control over your finances and take some of the stress and worry away.
Start by keeping a log of your monthly spending, and you'll soon be able to get an idea of where your hard-earned pounds are going. Once you have a good understanding of this you can identify where you're overspending or wasting money, then start to make changes to your habits. When things are more manageable, you can look towards saving for your short- and long-term goals. Finally, don't forget to review the situation every few months to see if there are any adjustments you need to make.
Finances can be scary but if you take control of them, rather than leaving things to chance, your financial mental health will improve.
Keep a spending diary to understand your impulses
Sophie Brown, Marketing Executive
Diaries and journals are great for recording your feelings and thoughts, so it can be a good idea to use one when you're trying to understand your impulses with money. You can record everything you've spent in one section but then also create a daily list of all the things you were tempted to splash out on but decided not to or didn't get round to.
Once you've both of these lists are in full swing, you will be able to review them to see where you're spending money and where you're resisting already. From there, you may be able to spot the areas where you're lacking in self-control and then take steps to ensure you're more disciplined. It'll also help to give you some sense of control over your finances, which can be positive for your mental health.
For instance, if you usually head to the supermarket to do your weekly shop, but find you come back with unnecessary extras, like a magazine or sweets, you may wish to try doing your shopping online so that you're not tempted to pick them up in person.
Save towards goals you can look forward to
Jen Shepherd, Brand and Communications Manager
If you have trouble sticking to a saving habit, sit down and really think about what it is you want to save for. Do you have any long term goals like saving for a house deposit, a new car, or a dream holiday? Or are you motivated to save to reach practical goals like having a debt-free Christmas next year or finally putting aside an emergency fund?
Whatever it is that motivates you, remembering that goal can really help to keep you focused on your saving habit through positive reinforcement. After all, you're much more likely to save for something if you know you've got something to look forward to.
If you're struggling, consider getting help from someone you trust
James Campbell, Junior Process Improvement Analyst
If you find dealing with finances overwhelming, one option is to speak to a person you trust about giving them third party authority on your accounts. Should you choose to do this, it's a good idea to explain to them what you need or want to do with your money, how to deal with any ongoing issues and how they can make contact with your financial service providers.
To give someone this authority, you will have to speak to your financial service providers, but some people find it helps to take the pressure off, sense check your decision making and avoid overwhelming experiences. It may be particularly helpful if you have complex arrangements or are in arrears, as these types of interactions can be distressing.
If you are struggling with mental health issues, you should also ensure that your service provider is aware of the issue and ensure that, where appropriate, they register you as a vulnerable customer.
Stay active in times of stress and anxiety
Kate Stewart, Digital Marketing Executive
When you're stressed out or anxious about money, my top tip is to try to stay active. Not only is exercise good for you but it's also a great stress buster and the ideal way to take your mind off any worries. You might also benefit from an improved night's rest, as a workout has been known to help those with sleeping troubles. Just be sure to choose an activity that's comfortable for your fitness level — even a 30-minute walk can help a lot.
It's not just exercise that can help during times of money worries — keeping your brain active is also good for mental health. So, be sure to keep up any hobbies that you enjoy or even find the time to try a new one. You may even feel better after taking positive life steps, such as updating your CV or improving your work-life balance.