School uniform season: How to reduce the cost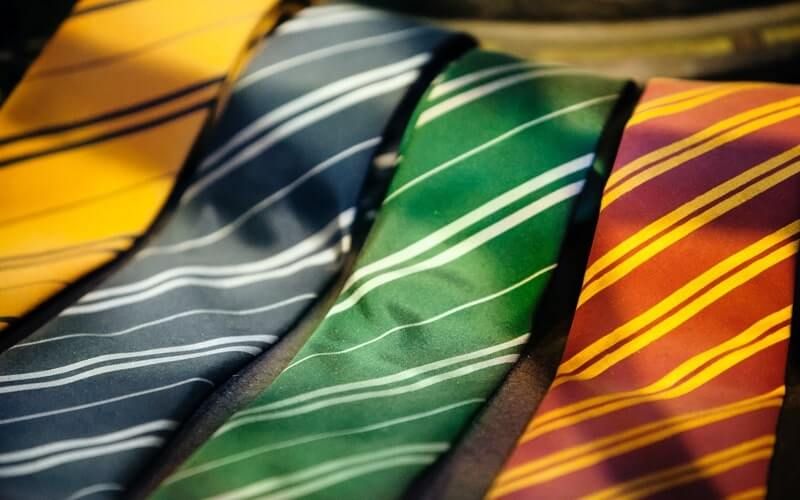 With the cost of living crisis affecting many people in the UK, we're kicking off a series of blog posts that share useful advice on ways you can reduce costs and make your budget work.
It's August, which can only mean one thing: school uniform season. And, if there's one thing that any parents joining the mad dash for clothing know, it's that the bill for a new uniform can quickly add up — to an average of £96.24 in 2023 (SA).
If you're still looking to kit your kids out for September, you may be looking for ways to cut the price tag, especially during this cost of living crisis. To help you out, we've pulled together a few tips to do just that and also to reduce the cost in the long run.
Check if you're eligible for a school uniform grant
In 2021, the UK Government issued guidance to schools and local authorities to help stem the rising cost of school uniforms for parents. As part of this, councils were encouraged to provide grants for those struggling to meet these expenses.
Depending on where you live, your local council may be able to provide financial aid in the form of a grant. If you're based in Scotland, Northern Ireland or Wales, all councils are required to offer assistance to eligible parents. If you live in England, only some authorities are offering a grant, so you'll need to check — we recommend Money Saving Expert's guide here.
Generally, the key eligibility criteria is whether your child qualifies for means-tested free school meals. If they do, then you are likely to be eligible. However, councils are free to set their own criteria, so it's worth checking. Even if you can't get any help from your council, many schools have their own financial help on offer. So, be sure to check in if you need it.
Ask about second hand garments
Another thing to come out of the Government's guidance was the recommendation that schools offer second hand uniform items to all parents. The thinking behind this is that it should be much more affordable, as well as being more sustainable.
With this in mind, it's worth enquiring with your child's school about whether there is a service you can use or a group you can join that allows you to buy second hand goods.
If your child's school doesn't have anything like this available, it may be worth looking at local selling groups or charity shops in your area, as there are likely to be quite a few parents of older children who'd be happy to part with their kids' old uniform.
Shop at supermarkets for more affordable uniform
Should you need to head to the shops for your child's uniform, the best value can most likely be found in the clothing section of a supermarket. Many brands now understand the pinch that uniform costs can put on parents, so they tend to have low-priced items (and often offers) that work out cheaper than other stores.
If your child's school has a school badge and you want it on the uniform, it can still work out cheaper to buy your own clothing and then iron it on yourself. Before doing so, it's best to check that there are iron-on badges available that you can apply yourself.
Look at online marketplaces for more deals
For further bargains, it's worth scouting out what's on offer from online marketplaces, like Facebook Marketplace, eBay, Gumtree, Freecycle and Craigslist. You may be able to find either better quality items at cheaper prices or some second hand deals that can match your budget.
Size up where you can
As any parent knows, kids tend to shoot up in size just when you've bought them that perfectly fitted uniform. To take this into account, it's often best to work out what size your child currently is, then size up by one or two sizes, if possible. That way, you'll have a uniform that should actually see out the school year.
Obviously this might not be possible for all items of clothing. However, if they need the likes of blazers, which are generally fine to be a little larger, and trousers, which can be taken up and then let down as needed, there's some wiggle room.
Make sure garments are labelled
Has your child ever returned home missing an item of uniform? It happens to nearly every parent at least once, more often if you have a particularly forgetful little one.
To avoid your misplaced garment being lost to the depths of the lost property box, we recommend labelling every piece of your child's uniform. This will go a long way towards helping any confused teacher return the clothing item to its rightful owner.
Again, iron-on products are your friend here. You can buy easily attachable multipacks that can be applied to clothing in just minutes.
Repair instead of replacing
When your little one comes home with a missing button on their cardigan or there is a dropped hem on their trousers, don't take it as a sign that the clothing needs to be replaced. Instead, take a little bit of time to repair the damaged garment. You'll be saving money on buying a new item, as well as saving it from going to landfill.
Even if you're not a born sewer, familiarising yourself with a few basic repair methods is a great way to extend the lifespan of your child's uniform. Most fixes only need a few stitches and there are easy shortcuts available, like iron on patches. If you're still lost in the world of repairs, it might be worth asking around your friends and family to see if anyone has the skills to help you out.
Wash your child's uniform with care
Whether you're overloading your washing machine, using too much detergent or just washing too regularly, there's a few things you might be doing that can be harmful for your child's uniform in the long run. The last thing you want is to cause rips, bobbles or stiffen the fabric of clothes you've spent money on.
To get into a more careful washing routine, you should firstly determine whether you can wash less frequently. This may depend on how active or adventurous your child is, but if there's no visible dirt or obvious odour to items of clothing at the end of the day, then they're probably okay to be worn again. If so, you can cut down on how often you're running the machine, which will preserve their clothes and cut your utility bills.
When you wash, try to do so with care. Start by only filling your machine three-quarters full to ensure clothes are not subjected to friction that can damage them. You should also try not to overuse detergent and lower the temperature of your wash to avoid items becoming washed out and faded. Lastly, if there's a particular stain on a garment, you could try washing it by hand to rely less on your washing machine.