On the move: Take a whistle-stop tour of our mortgages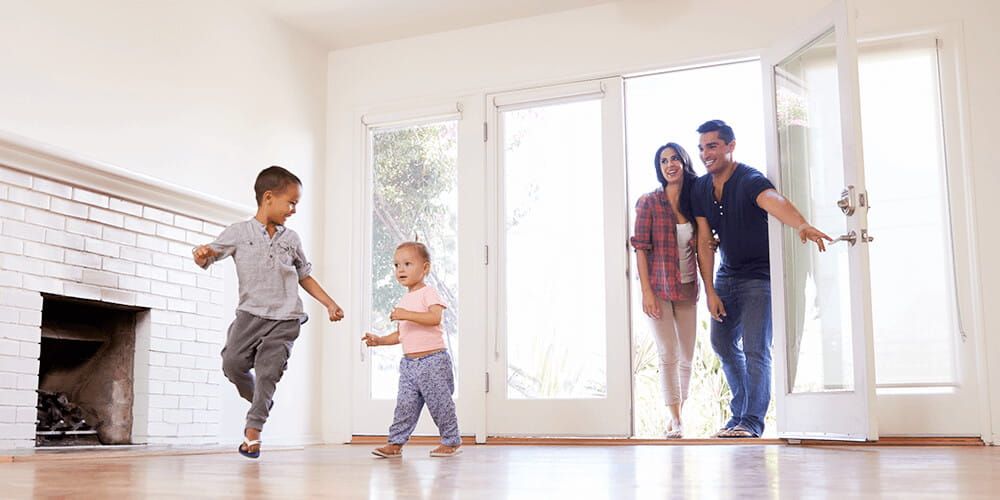 Thinking about moving house in the future? Well, you're not alone! Recent figures have shown that the demand for property was at a decade-long high during Q1 2021 (TwentyCI), so it's clear that many people have a new home on their mind this year.
And, even if you aren't planning on relocating, there are still options open to you to ensure you are getting the best deal on your mortgage.
As property seems to be such a hot topic at the moment, we thought it would be a great time to offer you a whistle-stop tour of our mortgage products and services. So, all aboard as we pay a flying visit to the Atom bank mortgage range.
First-time buyer mortgages
Our first-time buyer mortgages are designed to help you take that first step onto the property ladder. Whether you want to get away from renting, move out of the family home, buy a first home with a partner, or something else, these products are for you.
You'll find a range of products that are first-time buyer friendly, with competitive rates, a choice of different loan-to-value (LTV) bands (including 95% mortgages), and options for zero product fees, cashback deals and free valuations. You can also access updates quickly and easily via our app, ensuring you stay informed about your application.
Moving home mortgages
We know how stressful it can be when it comes to moving house, especially when you are dealing with both a sale and purchase and organising removals for all your things.
That's why we've ensured our moving home mortgages are hassle-free to apply for and manage, giving you peace of mind. By putting convenience first, you'll be free to focus on other key parts of your move and then getting settled into your new home.
To ensure you can get a loan that meets your needs, we've created a range of products that are flexible, as well as being competitive. You just need to get in touch with one of the brokers we work with, who will help you to find a deal that's right for your move.
Near Prime mortgages
If you have a less-than-perfect credit history, it can be more challenging to find a lender who will offer you a mortgage. Our Near Prime mortgages are designed to help if you have experienced financial difficulties in the past, such as a CCJ, default, or missed payment. This means applying for and securing a mortgage may no longer be a barrier to becoming a homeowner.
Our Near Prime products offer up to 75% LTV, with competitive rates and a choice of terms available. We don't judge your application from your credit score, unlike some other lenders, so if you're in the process of rebuilding after financial difficulty, these Near Prime products can open up the market for you.
Remortgages
Even if you own a property and have no plans to move, it's worth paying attention to your current mortgage deal to make sure it still works for you. For instance, if you're near the end of an introductory offer and are about to switch to your lender's Standard Variable Rate (which usually isn't the most economical), you may wish to remortgage to switch over to a better deal from another lender.
With an Atom remortgage, you can get access to our range of mortgage products when you switch over to us from your current lender. You will find we offer competitive rates and term options. And, you'll be able to easily manage your new deal quickly and conveniently through our app. We work exclusively with independent brokers, who will make sure that any new deal meets your needs (even if it's not with us).
Product transfers
Already got a mortgage with us? Then you'll be glad to know that there are still ways we can help you. One thing that may be of interest is our product transfers, which allow you to switch over to another mortgage deal that suits you better. The process is a lot like remortgaging, except you stay with the same provider. It's a great option if you want to switch over your mortgage without losing the fantastic service that we offer.
What's the next step?
If one of our mortgage products has caught your eye, the next step is to get in touch with one of the brokers that we work with.
While they certainly can offer our products, they will speak to you about your needs and circumstances so that they can make an independent recommendation, even if it's not one of ours. This way, you can be sure you're getting the best deal.
Find a broker