What is the living wage? A quick explainer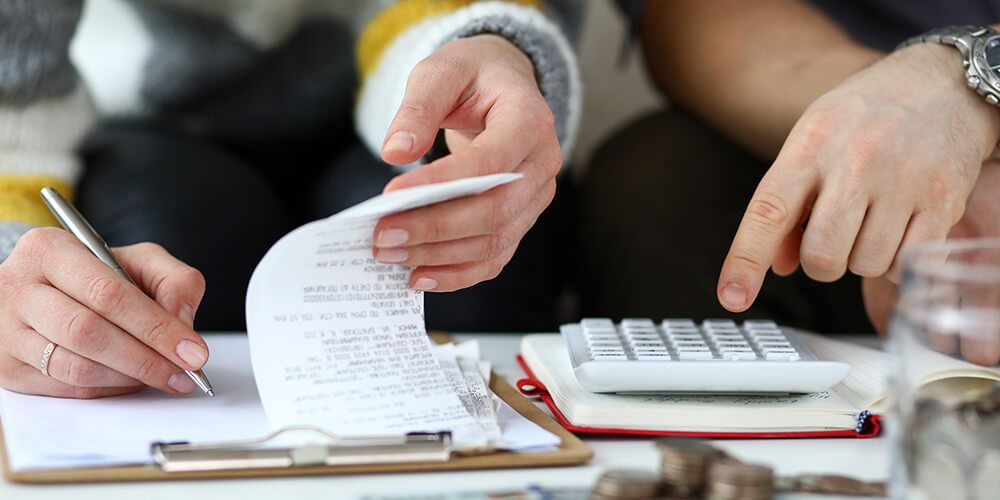 When November rolls around each year, it's time to shine a spotlight on the living wage and its importance for people up and down the country.
To mark Living Wage Week 2022, which is taking place from 14th–20th November, we are dedicating this blog post to introducing you to the living wage movement and why it's playing a vital role as we head towards a recession in the UK.
We believe that, as an employer, we should compensate our people fairly. That's why we pay all of our employees the Real Living Wage and above here at Atom bank.
What is a living wage?
Put simply, a "living wage" is the idea that an employee's wage should cover all of their essential life costs as a baseline. This means that they should be earning enough to fairly cover expenses like groceries, rent, basic bills and medical costs.
However, there are two variations of the "living wage" that you need to be aware of. One is the National Living Wage, which is the UK Government's calculation of the minimum pay that is legally required for those aged 23 or over.
The other is the Real Living Wage, which is an alternative calculation to the one carried out by the Government that an employer can voluntarily pledge to pay its employees. It is backed and campaigned for by the Living Wage Foundation.
A comparison: National Living Wage vs Real Living Wage
Let's take a look at a quick comparison between the National Living Wage and the Real Living Wage. We've included a note about the National Minimum Wage as well.
| Overview | National Living Wage | Real Living Wage |
| --- | --- | --- |
| Who gets it? | Government minimum for people aged 23 and over | Employees aged 18 and over working at a participating employer |
| How much is it for 2022/23? | £9.50 per hour | £10.90 per hour |
| Is it the law? | Yes, it's statutory | No, it's a voluntary scheme |
| How is it set? | Calculated as a percentage of median earnings | Calculated based on cost of living (based on basket of household goods & services) |
| Higher rate for London? | No | Yes — £11.95 for 2022/23 |
Please note: This table doesn't include the National Minimum Wage, which is another series of pay rates that employers must lawfully meet for those aged between 16–22 years' old. Full details can be found on the Government's website here.
Why do we support the Real Living Wage?
In April 2016, the National Living Wage was introduced by the UK Government for all employees over the age of 25. In 2021, this minimum age was lowered to 23. The Government's rate for this wage is calculated based on a target to reach 66% of median earnings in 2024. Currently, this is £9.50 and is set to rise to £10.50 by 2024.
However, the Living Wage Foundation argues that basing the calculation on the median wage in this way does not reflect the reality of what employees and their families need to live. Instead, they calculate a higher wage based on independent figures that take into account the current cost of living, so that people can continue to live comfortably.
In addition, the Living Wage Foundation has carried out research that shows the positive outcomes that paying a higher minimum wage can offer a business. An overwhelming 93% of Real Living Wage businesses reported experiencing a benefit since becoming accredited with the scheme, while public opinion is firmly on the side of fair compensation, with 90% of consumers saying that pay should reflect living costs.
Why is the Real Living Wage increasingly important?
In the UK's current economic climate, the cost of living is on the rise due to increasing food and energy prices — and resulting high inflation — which is putting a squeeze on the monthly budgets for many households. And, when wages don't keep up with the rising costs, workers soon find that their regular income simply doesn't go as far as it once did.
As the Real Living Wage is calculated based on this cost of living, adopting it would mean that many employees would be paid the amount they need to continue living without the worry about whether their income will cover their basic expenses. Being fairly compensated in this way would go a long way towards protecting low-income workers in danger of or already slipping into financial difficulties.
Want to learn more?
Whether you're a business interested in becoming a Real Living Wage employer or just want to learn more about the movement, head to the Living Wage Foundation website.