Why are house prices so high?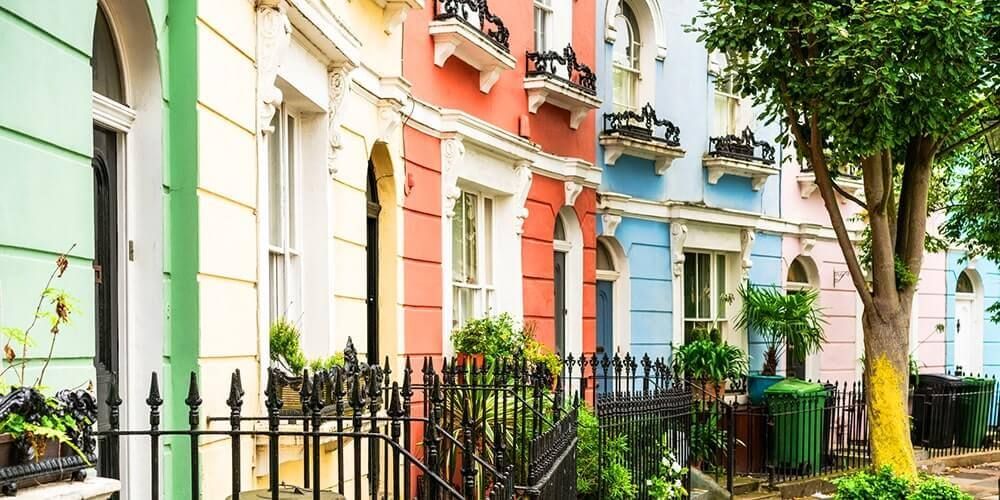 Over the last few years, the property market has seen a steady rise of house prices to record levels. This is something you're probably well aware of if you've paid even the slightest bit of attention to the property market in recent times.
It's not difficult to put these climbing prices into perspective. The average UK property price reached a record high of £272,273 in September 2021, while the average was £214,816 five years earlier in 2016 and just £169,544 in 2011 (ONS). This represents more than a 60% rise across the decade to the recent peak.
These rising prices can be a blessing or a curse, depending on where you sit on the property ladder. If you're a homeowner, your property is more likely to be worth more than you paid for it, however, if you're trying to get onto the ladder for the first time, houses being this expensive means you have to save more for a deposit and potentially borrow more when taking out a mortgage.
In this blog post we're exploring why house prices are so high, and some of the reasons behind this upward trend, like:
Supply and demand
Low base interest rates
Strong culture of home ownership
Expensive renting alternatives
The effect of the pandemic
Supply and demand
In simple terms, demand for houses remains very high but supply just can't keep up, so houses have become more expensive.
Though the need to build more homes across the country to meet demand is an issue that's often talked about in Parliament, levels of development have remained low. In fact, house building fell to its lowest level in five years during 2020-21 (GOV figures), a period when work ceased for months due to national lockdowns. Aside from COVID-19, there are many other reasons levels have remained low, including a lack of space, an opposition to development locally and environmental problems.
The demand issue isn't just about more people making the decision that they want to buy a home, however — it's also purely about the number of people in the country. By mid-2030, the UK population is projected to rise to 69.2 million and to 71.0 million by mid-2045, and current targets to build enough accommodation for this rising number is not currently being met. Unless there is a change, this house price rise may be an issue for generations.
Low base interest rates
Broadly speaking, low base interest rates — the interest rate set by the Bank of England — help to increase house prices. Many lenders base their own rates on this, so when the base rate is low, mortgage products are typically more affordable, as buyers will be paying less interest. This affordability increases demand and makes buying a better alternative to renting, as well as making property an attractive investment prospect.
Since 1989, the UK base rate has fallen from 15% to as low as 0.1% in March 2020 (Bank of England), which has meant that getting a mortgage has been getting progressively more affordable, consequently having an impact on house prices. Rates have also fallen sharply as a result of the 2008 financial crash and then the COVID-19 pandemic.
Strong culture of home ownership
While rising house prices have made it more difficult for first-time buyers to get onto the property ladder, there still remains a strong culture of home ownership in the UK. This is in contrast to many other countries in Europe, where there is more of a renter's market. It's a tradition that is deeply entrenched in our national psyche.
As a result of this outlook, more people believe home ownership is simply something they must achieve in life, even in the face of adversity, so demand for property is high.
Expensive renting alternatives
As demand for housing has increased and there has been a shortage of rental homes during the pandemic, rates charged by landlords have risen (Hamptons). This means that the cost of renting has been almost as high as the cost of taking out a mortgage on a property, but with none of the benefits of becoming a homeowner, such as building up equity and having certainty about the future.
With the main benefit of renting — a lower cost — removed, more people have looked for ways to get onto the property ladder. This means that many renters, who would've previously turned to a landlord for accommodation, are now in the market to become homeowners, thus contributing to greater demand and rising property prices.
The effect of the pandemic
Over the last two years, we've all spent more time inside our homes than ever before. It could be argued that by focusing inwards so much, we've come to place greater value on the four walls that keep us safe and protected. The pandemic has placed even greater importance on having somewhere convenient and comfortable to call home.
Whether it's been a desire to gain more private outdoor space or a need to live closer to loved ones, the crisis has forced many people to re-evaluate their living situation and decide to enter the property market. The resulting rise in demand for homes has also played a role in the continued rise of housing prices.
As you can see, a number of factors have contributed to the house prices rise in recent years. If you're looking to enter the property market anytime soon, don't forget that we have a range of mortgage products to meet your needs no matter if you are moving home, a first-time buyer or have less-than-perfect credit.