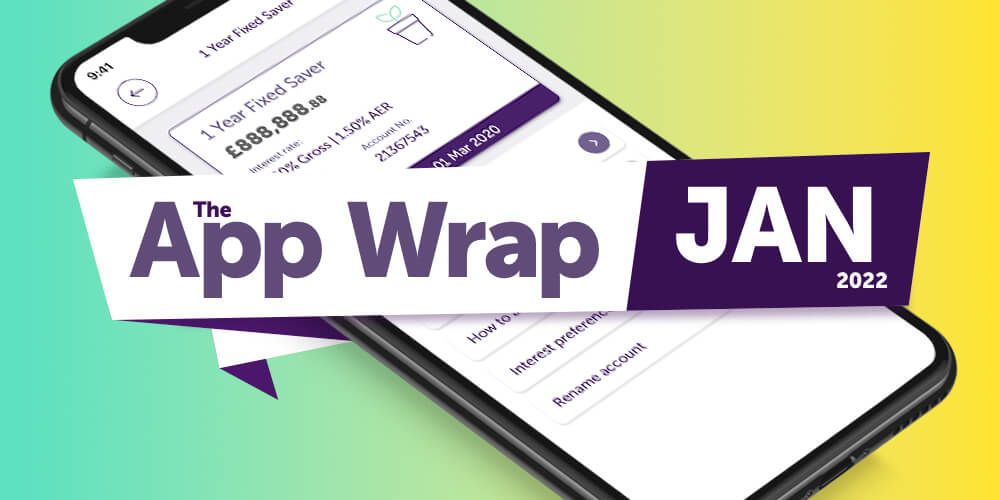 New Year, new app updates and improvements! That's not really how the saying goes but it's certainly true for the Atom bank app. It's still one of the most important parts of our bank, so we'll be keeping up the pace with improvements throughout 2022.
The first month of the year has brought several new customer-led developments to make your banking experience with us even better. Let's take a quick run through some of the latest improvements brought to our app.
Statement of Interest
You asked, we delivered! Some of our customers requested a statement that detailed interest earned across their savings accounts within the tax year.
Now, each year when the tax year ends we'll roll out statements to our customers showing a detailed summary of their interest for the previous tax year. We'll notify you when your new statement is available, then you'll be able to find it in your Vault in app.
Branding updates
A few months ago we started to roll out brand updates across the app, and we've been continuing to do so ever since. This month, we have made changes to how links and accordions appear in the app to make them much easier to use and improve the readability of the content.
Application improvements
This last month, we made the way we display new account applications much clearer, as well as improvements to how we update you on their progress. This change was applied to Fixed Savers and Instant Savers.
We've made your account applications look different to your active accounts, and ensured they show the status of your application. This change has brought contextual options to your applications. For savings applications, you'll be able to choose whether to continue or cancel your application, as well as view any updates if your application falls into review with us.
Instant Saver withdrawals
Many of you told us that it wasn't immediately obvious where to go to withdraw money from your Instant Saver. Obviously this is very important and we want to ensure that this function works as smoothly as possible. We made some improvements to this previously, which you can read about in November 2021's edition of the blog , but this month we've enhanced it further.
Previously, we removed the withdraw button from the options when your account balance was £0. This created a problem, as when you open your account for the first time, there's no need to withdraw money, but when you're getting used to the app and working out where options are, we weren't displaying the withdraw function. This may have made it more difficult for you to understand how to withdraw going forward.
So, this month's change ensures the option to withdraw is always available. But, if your balance happens to be £0, we show a little message explaining you'll need funds in your account before you can use the function.
Have your say
We're always looking at areas to improve our customer experience. If you'd like to tell us what you think, or even something you'd like to see or a suggested improvement, we'd love to hear from you.
Let us know
That's this month's wrap!
Keep an eye out on our blog for next month's App Wrap to find out what we've been up to in January.