Saving in a current account? You could be missing out on over £600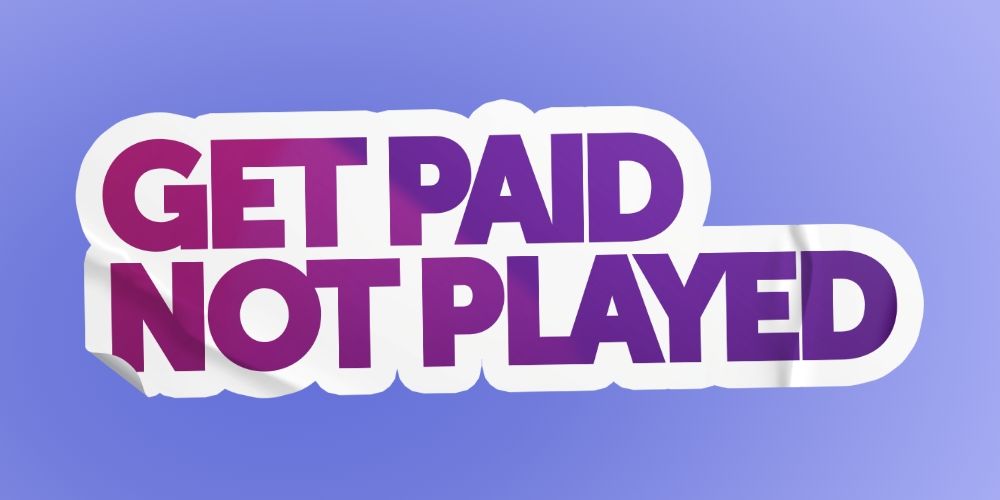 Let's kick off with a question: do you regularly move your spare money into a savings account, or do you just keep it in your current account?
Now here's the clincher. If you're a current account kind-of-person, you're missing out on up to £619 per year by not putting your cash to work in a dedicated savings account.
Why is this the case? Well, it's because your current account pays next to nothing in interest, especially compared to the high rates available in many easy access savings accounts today.
Your bank wants you to keep your savings exactly where they are, because they don't have to pay you any interest, ensuring they continue to make a huge profit every year.
It's time to Get Paid, Not Played
Last month, we launched our Get Paid, Not Played campaign to raise awareness of the measly rates being offered by the high street banks on their easy access saver accounts and educate people on the ease of switching savings providers to secure a better rate. This month, we're looking at why you should reconsider saving in your current account.
Our analysis1 has found that you could be missing out on up to £619 per year if you save in a current account over a market-leading easy-access saver. If that's you — you're not alone: 1 in 3 people in the UK are doing the exact same thing, which means 12.6 million Brits2 are missing out on just under £8 billion in interest.
This scenario is more likely to happen if you're younger, too. Two-fifths (42%) of people aged 18-34 hold most of their savings in current accounts, compared to nearly a third (31%) of those aged 35-54 and just a fifth (21%) of those aged 55 and over.
So, what conclusions can we draw?
"Free" current accounts put the squeeze on customers
For one, high street banks are very happy with these numbers. A current account may appear to be free, but they are a cost to the banks, and they cover that by paying pitiful interest rates under 1% and relying on people not moving their money. Nothing is free in banking, and you, the customer, pay for everything. While there's no upfront cost, you could be missing out on over £619 a year to hold your money in a current account.
Our analysis3 has shown that the big five banks have posted combined profits of over £5 billion, just from the first quarter of 2023, a 43% increase on last year. The majority of this jump in profits is the result of banks increasing margins at the expense of savers. So, not only are they not passing on the Bank of England interest rate rises — as we revealed in our last blog, — but they're also squeezing current account holders to fuel their profits.
Incentives, not rates, drive current account switching
More and more people are willing to switch their current account to another bank. In fact, a 70% rise in customers switching was recorded in the first quarter of the year, according to the Current Account Switch Service4. However, it's incentives, such as cashback schemes and bonuses, rather than better rates that are driving the increase.
Given the willingness of Brits to switch current accounts for an incentive, there seems to be little reason why people shouldn't be motivated in moving their money to a savings account for a better rate. Current market leaders have a rate of 4.21%5 available, which, considering most current accounts have a rate of 1% or less, represents a huge jump.
Better financial education is needed
Our research also makes it clear that better financial education is needed on the advantages of having a dedicated savings account, particularly among those aged 34 and under. With a better understanding of how their money can be put to work, more people might take action and move their funds into a higher interest account.
It would also be beneficial if more people knew just how easy it was to set up, move money into and manage a savings account. Here at Atom customers can set up an account and fund it in just a few minutes. Our easy-access Instant Saver also allows for 24/7 access via our app, as well as unlimited and near-instantaneous withdrawals. This is a great example of the kind of product a current account saver could easily use to get access to a much better savings rate, without sacrificing the flexibility they're used to.
What our CEO had to say
Mark Mullen, CEO at Atom Bank, said: "The notion of free banking is a myth. The customer pays for everything. Be that flashy TV adverts, high street branches or whizzy current accounts, the cost of everything is passed on. This is often in the form of a terrible rate on current accounts and savings products, where UK savers are missing out on billions in interest.
"Moving money to a decent savings provider can mean hundreds of extra pounds a year in your pocket. We've seen a rise in the use of the Current Account Switch Service as customers take advantage of one-off payments to move, so there's no reason why savers shouldn't be proactively making the switch too.
"Increasing awareness and financial education, particularly among younger age groups, is needed in order to change these behaviours. Savers are covered by the FSCS for sums up to £85,000 and should be taking advantage of some of the best savings rates in decades. Easy access saver accounts can be opened in minutes, and providers should allow unlimited withdrawals, so it really is that simple."
Sources
1 Analysis conducted by Atom bank on the difference in interest between current accounts (0.65% BoE bankstats data) and the best buy unrestricted savings account rate (Chip 4.13% gross) on an average balance of £17,365 in savings (correct as of 26/06)
2 Research was conducted between 21st-25th April 2023 with a nationally representative sample of 2,000 UK adults
3 Analysis conducted by Atom bank following Q1 results of high street banks
4 Current Account Switch Service reaches 9 million switches milestone
5 Average current account rate (0.65% BoE bankstats data, April 2023) and the best buy unrestricted savings account rate (Chip 4.21% AER) (correct as of 26/06)