Campaign launched urging high street banks to offer better rates to loyal savings customers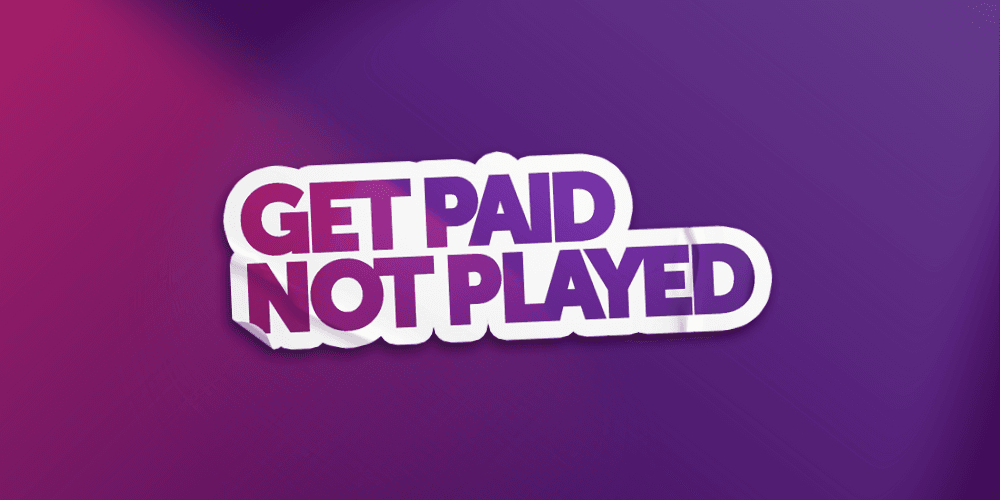 As the UK continues to struggle through the cost of living crisis, being savvy with your savings is more important than ever. That's why we have released new research1 as part of our "Get paid, not played" campaign, which calls on high street banks to offer fairer rates on easy access saving products.
The launch comes after the Treasury Committee recently expanded its campaign for high street banks to increase the savings rates they offer to loyal customers. The cross-party Committee has asked why savings rates are much lower than the current interest rate, pointing to a strong growth in profits at the expense of savers.
In fact, our own analysis found that over £5bn in profit had been made by big banks in the first quarter of the year, a 43% increase on the same period last year - proof that they're squeezing extra profits from their savings customers2.
Our research has also shown that while UK adults would be over £200 better off a year if they switched to challenger banks like us, in reality, half (49%) of UK adults have never switched saving providers. The high street banks rely on this lack of action to keep easy access rates low and boost their profits. We want to force a change in that behaviour.
What would it take to switch?
The good news is, savers are beginning to wake up and realise staying with their bank isn't the only option, with three quarters (76%) of UK adults saying they would switch savings providers for a better rate, wanting on average an extra £150 interest a year before moving. And it's good news for them, as our analysis shows that a saver could in fact earn an additional £227 a year in interest if they were to switch from one of the high street banks' easy access products to a challenger like Atom, paying a fair rate3. Many savers have already started to vote with their feet too, with our analysis of the big banks' latest results showing that their customers have moved over £22bn in deposits this year already.
So, why don't more people move?
In order to understand more on why half of savers have never switched their savings - despite the monetary benefits - we dug deeper. Our study highlighted that almost a quarter (24%) of UK adults haven't switched because it's 'too much hassle'. Among those who have switched savings providers before, the majority (21%) do so only every two-to-five years, meaning they may have missed out on better deals since the Bank of England began increasing the base rate. This is despite the fact that shopping around for and opening an easy access saver account today is fast, easy and, in the case of Atom, without any hidden catches. Sites like Money Saving Expert are fantastic for checking out the best rates in the market, and you can open an account with digital banks like Atom in a matter of minutes.
So, if you have your savings sitting with a high street bank paying little to no interest, take action today and shop around to make sure you are getting paid, not played by your bank.
What our CEO had to say
Mark Mullen, CEO at Atom Bank, said: "The big banks are making a fortune by not passing on rate increases to savers. We think savers should be getting paid, not played by their bank. "It's encouraging that the Treasury Select Committee and the FCA are challenging this behaviour but by far the best way to stop them profiting at the expense of customers is to encourage people to get online, vote with their fingers and move their hard-earned money to a better rate.
"Let's not forget, most savers are covered by the FSCS for sums up to £85,000 and have absolutely nothing to gain by remaining loyal to "so called safer" banks that pay them derisory savings rates. We need to drive better awareness and competition in order to turn the dial on this issue.
"The myth remains that switching banks is a time-consuming and difficult process. Savers today have the best rates at their fingertips, and just a few clicks on a decent app can earn them an extra few hundred pounds a year. The sooner people realise this, the sooner big banks will be forced to change their ways."
Sources
1 Research was conducted between 21st-25th April 2023 with a nationally representative sample of 2,000 UK adults
2 Analysis conducted by Atom bank following Q1 results of Lloyds, NatWest, Barclays, HSBC, Santander
3 Atom analysis of average easy access rate at Barclays, HSBC, NatWest, Lloyds, Santander, TSB, Virgin Money and Nationwide (0.88% AER) v Atom bank (3.15% gross) on a balance of £10,000 = £227 per annum difference (correct as of 24 May). See Atom's Instant Saverfor further details.