Fixed Rate Saver
A fixed saving account that works for you
Our Fixed Saver is available with a competitive range of accounts with terms from 6 months to 5 years. They can be opened in 10 minutes, from wherever you are, via our app. Find the one that works for you.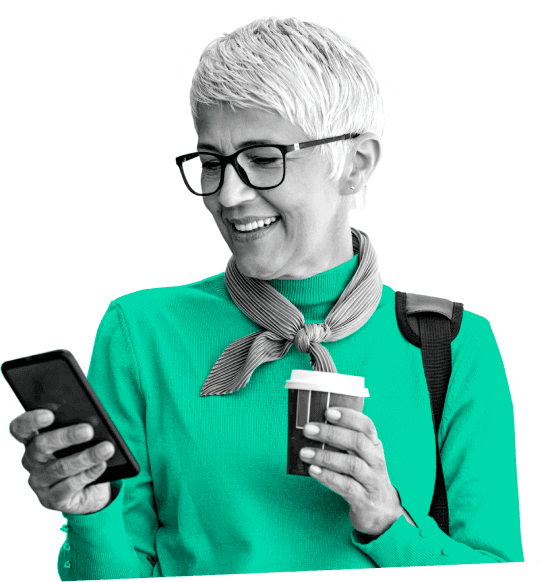 What is a fixed rate savings account?
A fixed rate savings account allows you to save money for a set amount of time with a fixed interest rate that does not change. Once you add your funds, they will be locked in, but you will know exactly how much interest you will earn by the time the account has matured.
Why open an Atom bank Fixed Saver?
Competitive fixed rates
Everything happens on the app, so we don't have to shell out on branches. We pass the savings onto you in the form of better fixed rate savings.
Super-fast setup
Open a fixed rate saver account in as little as 10 minutes.
Your money's secure
Once you put money in a Fixed Saver it remains secure on a fixed rate of interest until the fixed term ends.
Easy saving planning
You'll know exactly what your rate will be for the duration of the term, so you can easily plan ahead.
Great for lump sums
Our Fixed Saver is ideal if you have a lump sum and want to make it work for you by earning interest over a fixed term.
Once you put money into a Fixed Saver, you can't get it out until the fixed term ends
Our fixed rate savings accounts
Our Fixed Savers allow you to choose the amount that you want to save and the time period that you want to save over. Use our fixed rate savings calculator to find out how much interest you could earn.
£1,000

£5,000

£10,000

£25,000

£50,000
* The estimated total interest is based on our gross rates. It assumes interest is paid into the account and you deposit the full amount the day the account opens. The date you open the account may affect the amount of interest you receive.
What you need to know about our fixed saver
One week deposit window
Once your fixed rate saver account is open you've got until 9pm on the same day of the following week to add your funds.
Seven days
You can't put any more money into your Fixed Saver once the deposit window has closed.
Easy to fund
Pay money into your Fixed Saver by electronic transfer from another bank or building society.
No cooling off
As this is a Fixed Saver, there's no cooling-off period on this account.
Open as many Fixed Saver accounts as you like
Your total savings balance with us is limited to £100,000, but you can split this over as many fixed rate savings accounts as you like - as long as you deposit a minimum of £50 in each.
We'll keep you updated
We'll give you a nudge when your fixed rate period is about to end.
Ready to open a Fixed Saver? Get the app
Ready to join the thousands of others saving with us? Download our app today and open a Fixed Saver account.
Got a question?
Check out our most popular Fixed Saver Frequently Asked Questions below, or kick back and read our Fixed Saver T&Cs.
If you want to find out more about Atom bank, head to our FAQs page.
To speak to a member of our team, jump into the app - they're here everyday, 8am to 8pm, ready to help.