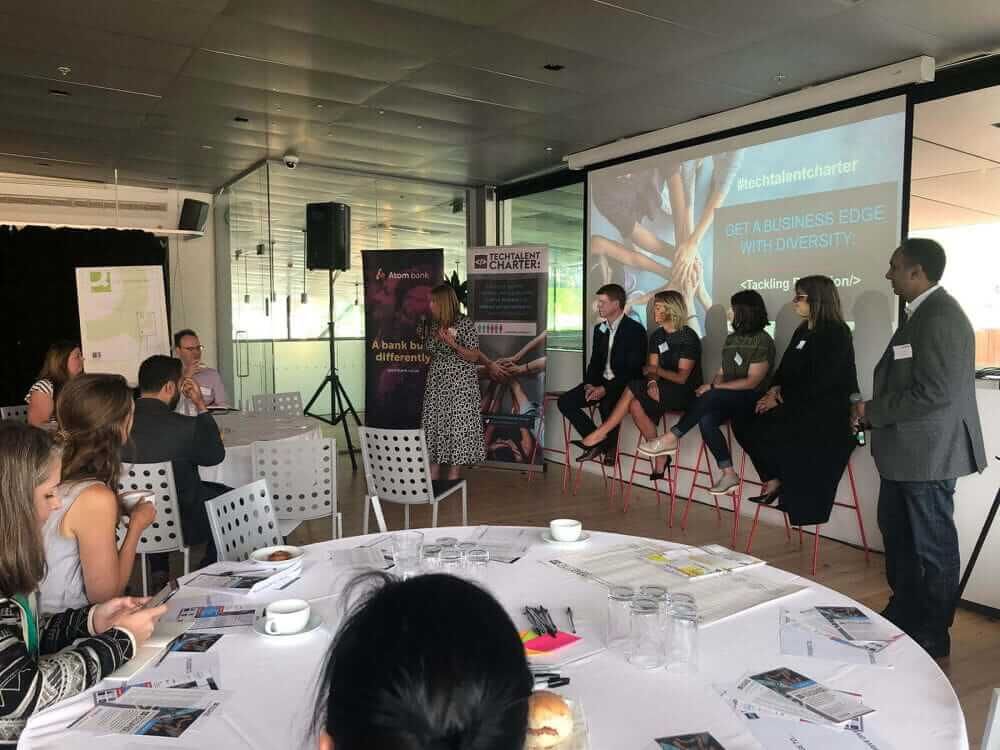 59% of businesses and 79% of universities don't think there are enough candidates leaving education with the STEM (Science, Technology, Engineering and Mathematics) skills to meet industry demand.
On top of that, women make up only 26% of those in core STEM workforce.
Whilst things are improving slowly, this isn't exactly an ideal state of affairs.
Being headquartered in Durham, we want to provide job opportunities accessible to everyone in the region, regardless of background and gender. This is because, as well as diversity being a worthy goal in itself, companies are best when they are at their most diverse. We're reinventing banking; it'd be unthinkable to limit our talent pool to one particular demographic.
Tech skills and jobs must appeal to a broader group of people if we want to foster innovation and creativity across the industry. As technology moves so quickly, it's important for educators to keep track of what skills employers look for, and what tech-related jobs constitute.
To achieve this, employers need to work more closely with educational institutions to help shape tech subjects and courses to ensure students have the most relevant and up-to-date tech skills for the job market. This is a call-to-arms to tech companies. It's our responsibility to broaden access to jobs, and we will be worse off if we don't.
Our Commitment to the Tech Talent Charter
We've signed up to the Tech Talent Charter (TTC) - a commitment by organisations to a set of actions aimed at creating greater diversity in the UK's tech workforce. This means that we pledge to:
Appoint a senior-level representative with responsibility for keeping to charter requirements.
Further develop inclusive recruitment processes, and to include women on interview shortlists wherever possible.
Ensure we can support the development and retention of a diverse workforce.
Work with other signatories to share ideas and best practice on how to implement the TTC's requirements.
Contribute our employment diversity data into a central anonymised database for publishing in an annual public report.
I'm also honoured (and very excited) to be able to speak at their first ever North East event. Another fantastic aspect of the Tech Talent Charter is the opportunity it presents to collaborate with and learn from other organisations - and with speakers from Accenture, Sage and Ions Talent in attendance, the event is a promising step in tackling the North East STEM skills gap together.
We want an avalanche of tech companies to follow us in pledging a sustainable and genuine commitment to diversity, so that we're all better off. Interested? You can learn more about how to sign up here - we'd love to work together in the future.
What we're doing to make Atom more diverse
Employers need to partner with school and colleges to show how rewarding a career in tech can be. Creating work experience placements and internships is a great way of attracting young people to the industry, particularly those who wouldn't otherwise have considered a career in tech a possibility.
This is something I'd like to do more of at Atom, which is why we're very proud to be a Prince's Trust Regional STEM partner. We'll be offering two-week work experience placements so that young people can experience working for a STEM-related employer, as well as World of Work events to offer groups of young people single-day introductions to the world of Fintech.
Elsewhere, we're also:
Organising career talks and advertising entry-level roles at New College Durham
Developing strong links with North East universities, especially with their STEM departments
Actively promoting flexible working to make sure we're an attractive family-friendly employer
We know that we can't achieve this overnight - increasing diversity in tech will require time and continued determination from our team. Yet using the steps we've outlined above, we're confident we can commit to sustainable, long-term change and build a truly entrepreneurial environment that thrives off a diverse workforce.