Ready, steady, code: helping inspire the next generation of women in tech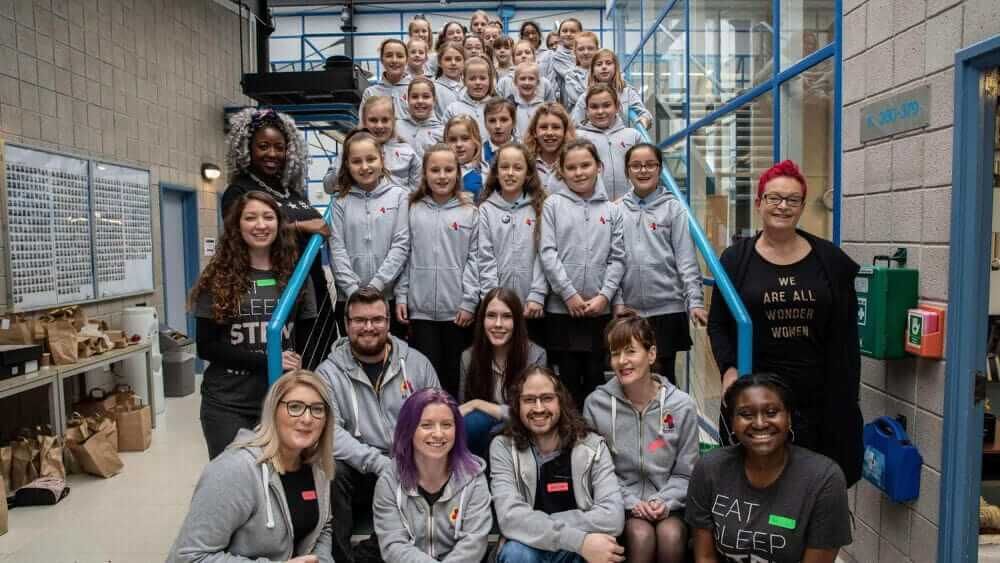 At Atom, we're all about closing the gender divide in technology and finance, and nurturing the right talent to close our region's skills gap (we're desperately short of scientists, engineers and IT wizards here in the North East).
That's why we were really keen to get involved and help out at the Stemette's recent hackathon at Durham University, for local girls aged 9-11. The Stemettes are a fantastic organisation that encourage girls to get involved in all things science, technology, engineering and maths (STEM) - which is exactly what we want to support.
The girls, and all the volunteers from Atom bank, the Stemettes and Durham University all had a blast, and the day was a huge success. Here's what we got up to:
9am - arrival and intros
Pastries are a must at these types of event and this was no exception.
After a spot of breakfast, Professor Gordon Love, Head of Department of Computer Science at Durham University welcomed everyone and introduced Dr Anne-Marie Imafidon, co-founder of the Stemettes and the youngest girl ever to pass A-Level Computing at the age of 11. Who better to lead a day of coding and inspire the next generation of women in science?
A party isn't really a party without a goody bag… so we provided some, complete with a coding book for practice at home and a rather swish Atom hoody.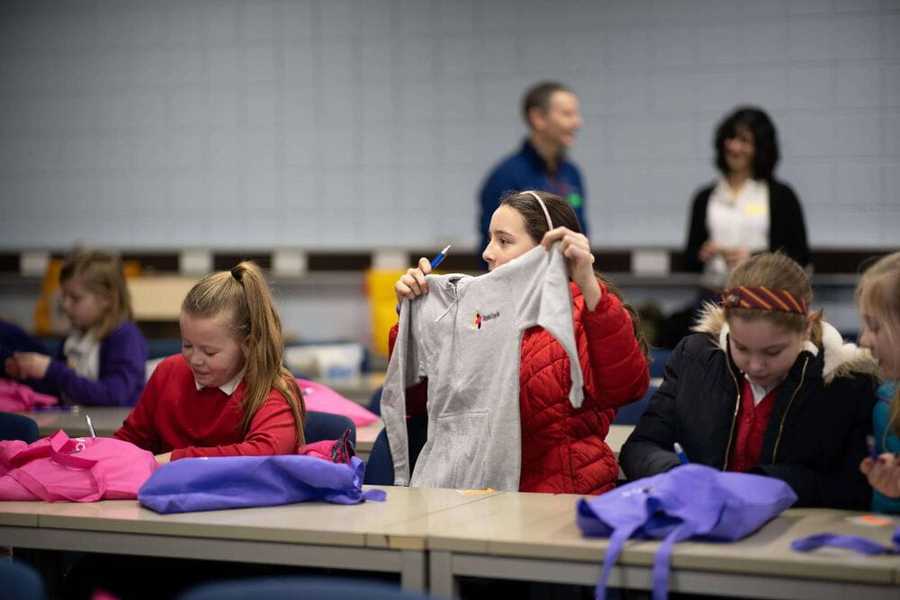 9:40am - icebreakers
Fueled with coffee and croissants, it was time for some icebreakers. There were some serious dance moves and even a floss just 30 minutes in. The girls were then paired up with someone who wasn't from their school to get them out of their comfort zone and try something new.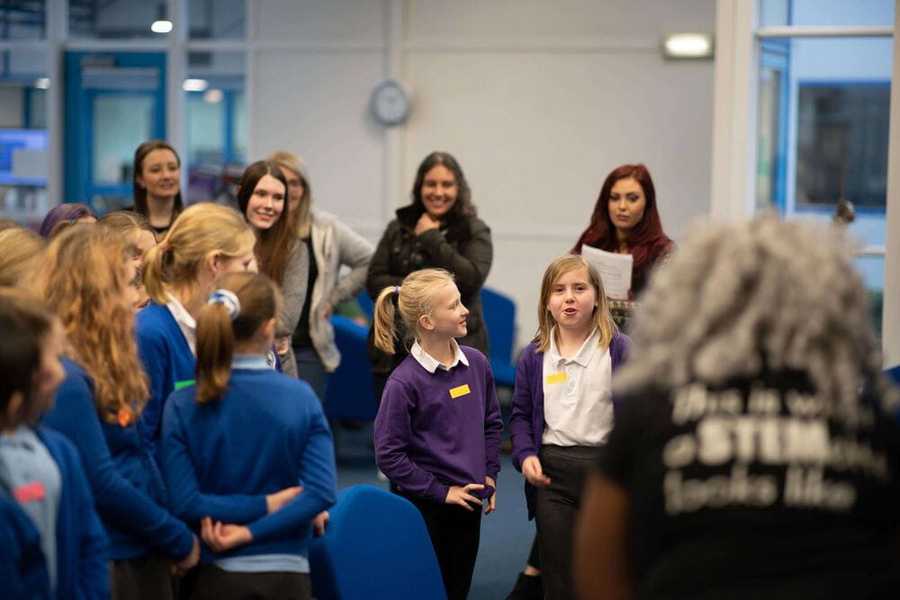 10:00am - the brief
Time to get down to business
Anne-Marie explained the brief to the girls, which was to use HTML to create a website about an inspirational woman in STEM, and present it to the group at the end.
After a bit of research time, the girls worked in pairs to code websites about a diverse range of women, including Marie Curie, Ada Lovelace, Hedy Lamarr, Grace Hopper and Dr Sue Black, OBE, a computer scientist and one of the most influential women in tech, who was also at the event to judge the girls on their presentations.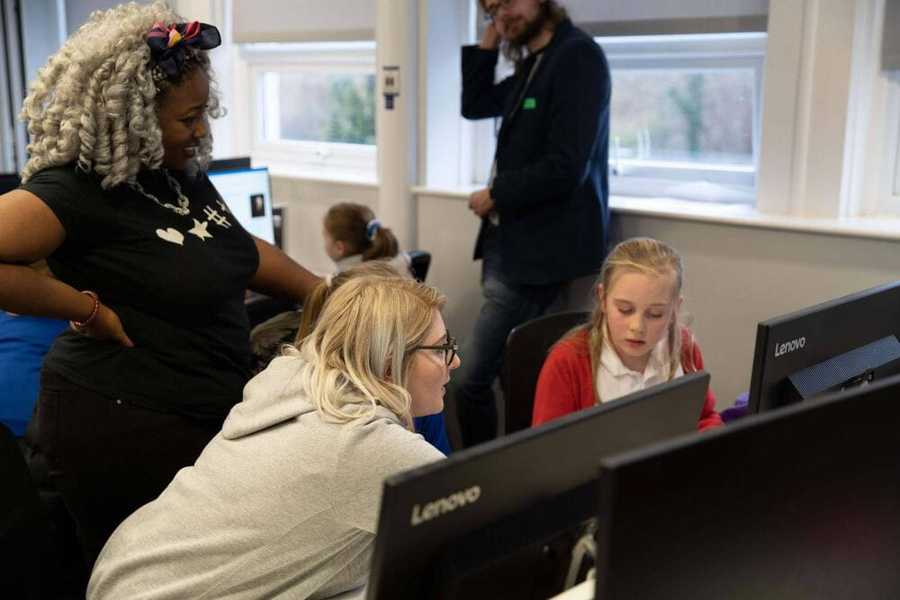 11am - < br > time
Coding joke, couldn't resist.
Time for a breather and a few more pastries, before cracking on with the coding and building the websites. The girls received help and were given a few HTML tips from the volunteers, including how to add images, style text and change the colour of the background.
1:10pm - one last push
After lunch, the girls had a little longer to finish their websites and prepare to present their work to the group.
The girls presented their websites, telling us about their chosen inspirational woman, what they liked about the HTML coding and what they enjoyed most about the day. They were judged by Sue Black on three areas; best use of technology (tools), meeting the brief and presentation quality.
2:20pm - the winners are announced
After the presentations, the judging panel announced the winners and gave out prizes. We saw some top-quality work, and the general feedback from the girls was that they'd really enjoyed the day. Although some parts of the coding were difficult, they said, they loved having a challenge to work through and were proud of their progress throughout the day.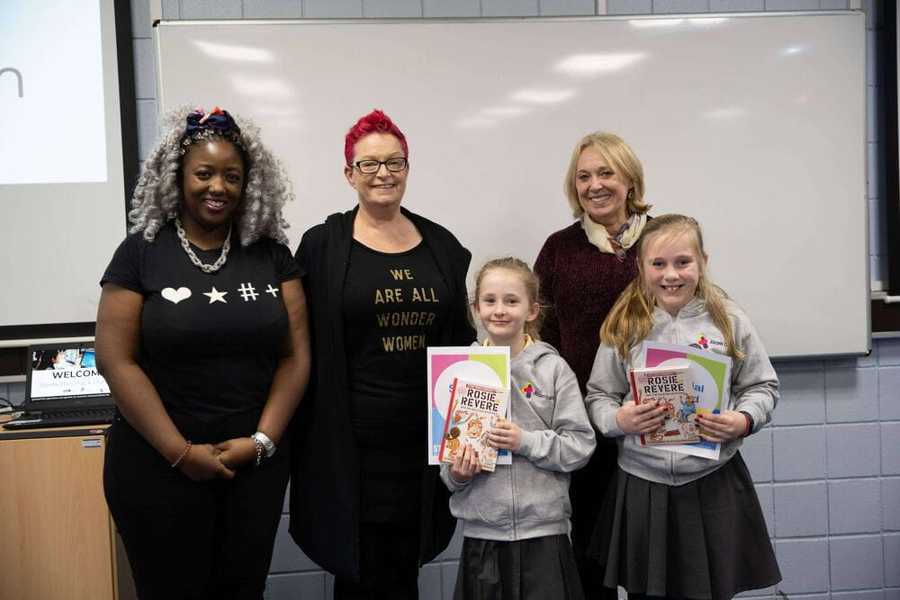 Lacie, aged ten, from Our Lady of Lourdes RVCA Primary School, Shotton Colliery, said: "It's been really fun. I liked doing the coding. I love science."
The energy and enthusiasm of the girls and the volunteers was fantastic. The future looks bright if we can continue to engage girls like this group in STEM subjects, and encourage them to consider challenging and rewarding careers in technology.
For more information on the Stemettes and what they get up to, visit their website here.