We've only gone and done it!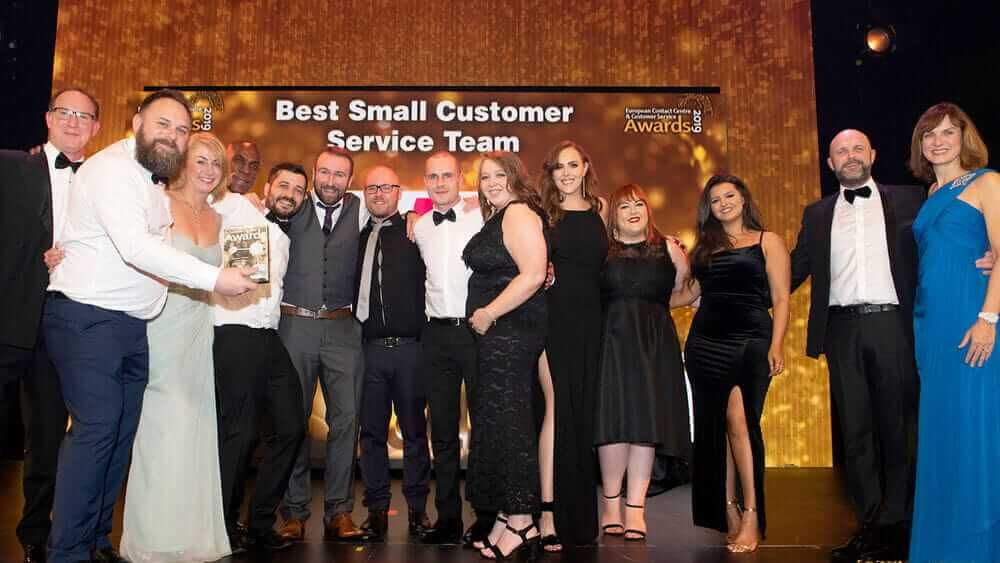 We don't always shout about our achievements, but we just had to tell you about this one. We're so proud to tell you that the team has won the award for the Best Small Customer Service Team in the whole of Europe at the European Contact Centre and Customer Service Awards 2019. It really is something quite special.
I know the team provide great support to our customers, but for them to be recognised in the biggest awards in the industry is the customer service equivalent of winning the Champions League! We continually strive to improve the customer experience, whether that's through changes in our app or through the conversations we have with our customers, and to have this externally recognised is fantastic. You, our customers can rest assured that if you ever need to contact the Customer Support Agents you'll be well looked after by our award-winning team.
Laura Barnes, CSA
"We're a family here at Atom, we treat our customers how we'd treat our family and we're not afraid of hard work."
Charles Towers, CSA
"Winning this award confirms that we are up there with the best of them! We all work hard and all drive towards the same common goal… perfect customer service!"
Andrew Waters, CSA
"I can see people-focused folk around me, and a positive energy in everything we do – I think that's why we won this award."
Gina Standring, Team Leader
"Working as a team and treating our customers as individuals and real humans makes us stand out. We have real conversations with customers and don't just treat them as a number. We value each and every one of our customers and this shows as they return to us year in, year out."
Liam Dawson, CSA
"It shows our customers that we also try to make things as easy as possible. I feel like the key to success with customers is listening to understand their issue and helping to resolve it in a positive way."
Adam Wade, CSA
"I think the key to success with our customers has been how amiable the team is, it makes our interactions a lot more pleasant and also shows that a little bit of patience can go far in customer support."
Mirza Hussain, CSA
"Makes me feel proud to work for the business and it shows that our hard work is actually working."