£3 billion in residential mortgages: What it means to us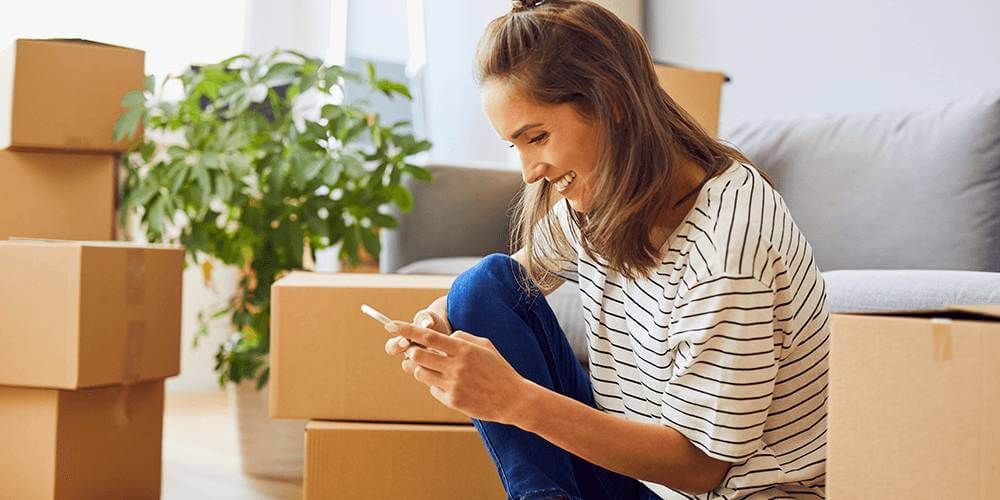 Earlier this month, we reached a significant milestone: £3 billion in residential mortgage lending. Hitting this number represents an important step for our bank, and gives us a real sense of progress as we continue helping more to buy, move, or remortgage.
But this is more than a business arriving at another target. If you weren't aware, we're not your typical bank — we're built from the ground up to benefit our customers — so this milestone gives us confidence that this approach to mortgage lending is working and we should continue to challenge the established lenders that dominate the market.
With this in mind, I thought I'd give you some insight into what it really means to us and how we plan to continue providing great mortgages.
The journey to £3 billion
We launched our residential mortgages in 2016 with a selection of straightforward and transparent products for customers, as well as an application process that can be easily tracked and managed from our app. This made us the first digital mortgage lender to disrupt the established market.
We reached our first milestone in January 2018, when we reached £1 billion in residential mortgage lending, and from there we've grown steadily. Since launch, we've had great customer feedback, leading us to be named What Mortgage's Online Lender of the year for four years running in 2018, 2019, 2020, and again this year for 2021.
Over this period, we've also expanded our offering to include 95% LTV, first-time buyer, and cashback products, as well as our recently launched mortgages for those with a less-than-perfect credit history. We've also continued to develop our application process so it's quick and smooth — we've been able to make offers in as little as 13 seconds.
Our mortgages have been delivered via a network of brokers to ensure our products are widely available, but also come with valuable mortgage advice.
Much more than just a big number
I've already mentioned that we are not your average bank. From our aims to our app, every aspect of our business is based on improving our customers' experience. This feeds through to our mortgages, too. While it's nice to have a number like £3 billion to celebrate, the truth is that we care more about the people we've helped on the way.
If you look at the numbers behind the milestone, you'll see that we've assisted 27,000 customers across 16,000 mortgages since launch. This means we've helped the equivalent of a town the size of Bishop Auckland (in Co. Durham) to either become homeowners, move to a new house, or get a better deal on a current loan. Supporting these people with great value, app-driven mortgages is something we're very proud of.
Our approach to mortgages remains key
Looking beyond the £3 billion lending milestone, if we are to realise our ambition to become the most loved bank on the market for mortgages, we must first and foremost love our customers. We must understand their needs, care for their interests and design simple, easy to use digital solutions that help make their lives easier.
On a personal level, what excites me the most is the shared desire we have to reach our potential as a bank. You can see the focus on the customer, the drive to understand their needs and the innovation to solve their problems runs through the whole business. Our staff are positive; I get to work with individuals every day whose approach is "how can we?" rather than "we can't, because…" — an attitude that is integral to our goals.
I'm also excited by what's coming next for our mortgage customers. We're only getting started, and we have great potential to keep improving our digital solutions to help make our customers' lives easier.
We're going to keep improving
If there's one thing we're sure of, it's that we can't stand still, even after reaching such a significant milestone. The expectations from customers and brokers alike will only grow year on year, while other mortgage providers will also improve. This means we have to keep innovating and delivering the best mortgage products and services that we can.
One of the ways we plan to improve is by improving connectivity for customers and brokers, which will make applying for a mortgage faster and easier. For instance, Open Banking technology — which enables customers to digitally share account information at a touch of a button — has become more accepted in recent years. We have plans that will dramatically speed up mortgage applications by improving the flow of information for each case.
While technology will certainly be a focus, we will also continue working to make our product range available to as many people as possible. We've already expanded it to include the likes of first-time buyers, cashback, 95%, and Near Prime mortgages, and we'll continue to look for opportunities to deliver new products in the future. We'll also look to grow our broker network to ensure our mortgages are more widely available.
To the next milestone and beyond
As you can probably tell, arriving at £3 billion in residential mortgage lending is a very important moment for us, but it means so much more. Our continued success with our strategy of disrupting the traditional market makes us confident that we're on the right track to becoming the nation's favourite mortgage provider.
Thanks to our customer-first approach, expanding product range and continuous innovation, we aim to be celebrating the next landmark in our mortgage lending sooner rather than later.