Am I eligible for a CBILS loan?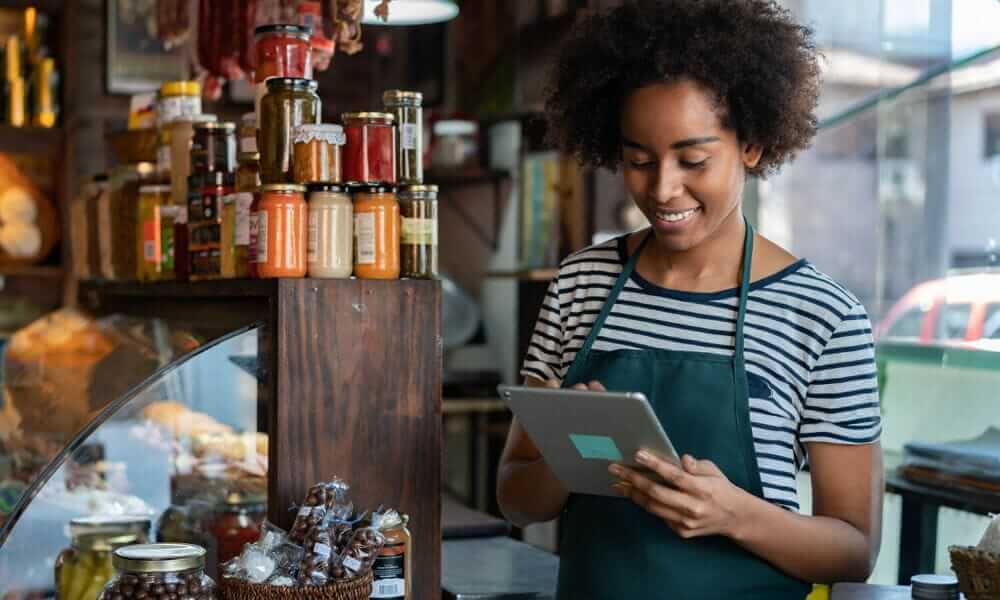 It's challenging running an SME – now more than ever. If you need help understanding the CBILS loan criteria and requirements to see if you are eligible for a CBILS loan, we can give you a hand.
Expert help with your CBILS application
Our expert Paul Elliott, Head of Business Banking at Atom answers your key questions about CBILS, from talking through what the Coronavirus Business Interruption Loan Scheme can offer you to giving you resources to help with your CBILS application.
How do I apply for a CBILS loan?
To get a CBILS loan through Atom just speak to our brokers who can make your application for you. We've got a full list of brokers who can advise you about applying for a CBILS loan.
If you've already got a preferred broker, check they're on our list first because we only work with a hand-picked selection of brokers.
They'll talk you through the process step by step and can answer all your questions.
What is the CBILS loan criteria?
We've got a 10-second loan criteria checklist so you can see if you meet the basic eligibility criteria for a CBILS loan.
Your 10-second tick list
Your business must:
Be UK-based in its business activity
Be an SME with an annual turnover of no more than £45 million
Have a borrowing proposal which the lender would consider viable subject to the facility helping with short and medium term cash flow difficulties
Self-certify that it has been adversely impacted by COVID-19
Provide suitable security for a secured loan in line with Atom's commercial lending policy
Generate more than 50% of its turnover from trading activity
Not have been classed as a "business in difficulty" on 31 December 2019 and must not be subject to any current collections or insolvency proceedings.
You won't be able to apply if you are:
A bank, building society, insurer or reinsurer (but insurance brokers can apply)
A public-sector body, including state-funded primary or secondary schools.
What requirements does my business need to satisfy to get a CBILS loan via Atom?
CBILS eligibility requires you to meet our standard lending criteria and be able to tick everything on the 10-second loan criteria checklist above. There's also a section which shows who won't be able to apply. You also need to have a viable plan for your business to recover from COVID and details of how this loan will help you deliver that plan.
Where can I get help with my CBILS application?
If you've already started an application with another lender, or via your broker, go directly to them, they will be able to help you with your CBILS loan.
If you haven't started an application yet and want to apply for a CBILS loan through Atom bank, have a look at our CBILS broker list to see who can help you with an application. Then your broker will be able to help with your application for a CBILS loan, answering any questions about your CBILS loan, from the information you need to provide, to when you can expect to get the money if you are successful.
What different business sectors are using CBILS loans?
We are seeing a huge range of SMEs getting help for their business with CBILS loans - from manufacturing to healthcare.
We want to lend money to business owners who have been hit hard by the pandemic, but have a solid plan for pulling their businesses back. So if you're struggling but have a plan, let us know.
What are SMEs using their CBILS loans for?
We've got one customer who manufactures and supplies building materials directly to trade. As house builders slowed down their work – or stopped working completely – their turnover was drastically reduced during what is usually their busiest time of year.
They reacted by closing a number of their sites, focusing instead on smaller deals with local customers for higher margins. They'll use their CBILS funds to refinance existing debt to reduce costs and help cash flow by paying suppliers and staff.
Another one of our customers is a children's nursery who lost income when the kids stopped attending. They were even forced to temporarily close. Despite this huge setback, they're now reopening and are using the funds to refinance their existing debt. They're also purchasing a new site so they can expand their business. Great news!
What help is there for landlords and companies that rent out commercial properties?
We have recently amended our lending criteria to include applications from landlords who have been impacted by COVID. Many landlords have seen their tenants forced to shut, or operate in a reduced way, and some landlords have had to give rent breaks to help keep those businesses afloat. We want to support those landlords by helping provide them with working capital to keep their business up and running and so avoid having to sell assets or increase rents.