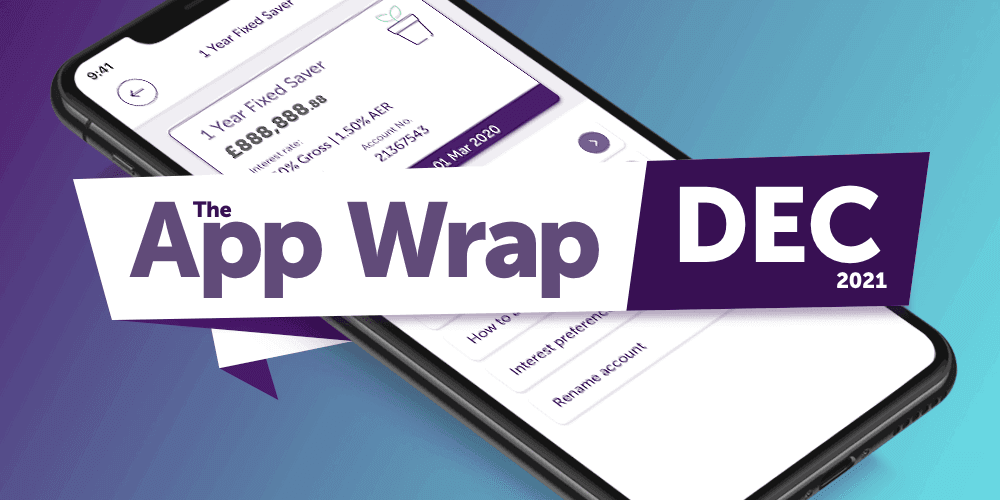 Our app is at the centre of everything we do as a digital-only bank, so we do our best to keep it up to date with all the features our customers need.
We do this by not only innovating ourselves, but by listening to what our customers want and taking the right steps to address their feedback.
In December, we welcomed our final app updates for 2021. This year has been action- packed with many customer-led improvements designed to improve your banking experience. This month, with the festive season in full swing, our teams took some well earned rest, so the updates this month are small in volume but important nonetheless.
A quick look back at 2021 for our app
Before we round up December's updates, let's take a quick look back at some of the essential updates that we've rolled out for the Atom bank app this year:
New Fixed Saver maturity options
Notification centre (read more here)
Funding guidance for Instant Saver and Fixed Saver
Improving the way to rate the app on Android
Ability to reset/change your app Passcode (read more here)
Display your personal information (read more here)
Ability to amend your email and/or mobile number (read more here)
Updated the information shown on the account cards (read more here)
Improved the navigation of account management options (read more here)
In app FAQs (read more here)
App branding changes (read more here)
Enhanced your Fixed Saver account management
Last month we changed the way you navigate your accounts within the app, making it much easier and quicker to get to your account management options — you can read about that in November's edition. The initial feedback on this has been great, with our customers loving the improvement.
Well, we haven't stopped there. This month, we've added in an option for our Fixed Saver customers. When your account matures, you'll be able to provide your maturity instruction directly from this screen in the app, making it much easier and convenient to tell us what you'd like to do with your money.
We hope you love this addition as well.
App chat
This month, we've been enhancing our in-app chat experience behind the scenes, so you may spot a few differences. One of these updates is a new message to let you know when our support teams are available if you try to contact them outside of their service hours. Just so you know, support is available from 8am until 8pm, seven days a week, through the app.
Have your say
We're always looking at areas to improve our customer experience. If you'd like to tell us what you think, or even something you'd like to see or a suggested improvement, we'd love to hear from you.
Let us know
That's this month's wrap!
Keep an eye out on our blog for next month's App Wrap to find out what we've been up to in January.