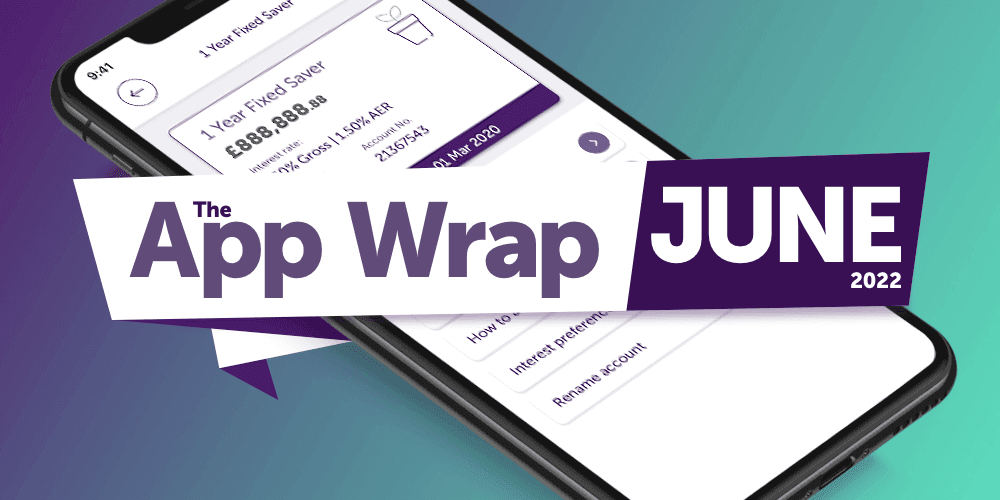 Hi there! Welcome to the first edition of the App Wrap blog in a few months. Some of the eagle-eyed among you may have noticed we've not published an update on the new features in the Atom bank app for a while and may have been wondering why.
Well, even though we released quite a few significant updates in 2021 and into the early part of 2022, our development team has since been hard at work making a lot of behind the scenes and minor tweaks to our app. And, we're now in a great position to share a nice round-up of what we've been up to so far this year.
So let's take a quick run through some of the improvements we've made since January.
February
App chat improvements
We always want to communicate as clearly as possible with you, especially if you have a question or there is something not quite right, and that's why we made some updates to our customer support chat, including improvements to in-chat messages.
March
Showing our support for Ukraine
In light of the unfathomable events that have been gripping Ukraine over the last few months, we added a support message and links to where you can donate to relief efforts during the crisis. Read our blog on the subject to find out more.
UX improvements and bug fixes
In this March update, we made some small tweaks to how things appear in our app to make using it easier and clearer. While these updates may not have been the most noticeable, we're sure they'll make a difference to your overall app experience.
April
Confirmation of Payee update
In April, we added an update that integrated our new status as a Confirmation of Payee requester. It allows your app to verify account details when a Confirmation of Payee request is made from elsewhere, giving you peace of mind that incoming payments will end up in the right place. This update also brought some bug fixes.
New account view layout
We added a new layout for viewing accounts in the app, which was driven by your feedback about what information they would like to see. With our new layout, you can see at a glance whether an account is in application, open or closed, as well as filter your accounts by their current status.
May
App greeting update
We're a friendly bunch here at Atom bank, so we added a new greeting message to our app to say hello when you log into your app. This update also included some bug fixes to ensure everything continues running smoothly.
June
A behind the scenes update
With this update, we've performed some magic that you'll actually never see with your own eyes. You'll just have to take our word that the bug fixes and upgrades that our team made to our app's back end are awesome and super important.
Have your say
We're always looking at areas to improve our customer experience. If you'd like to tell us what you think, or even something you'd like to see or a suggested improvement, we'd love to hear from you.
Let us know
That's this month's wrap!
Keep an eye out on our blog for more App Wrap posts to find out what we've been up to.