5 tips for avoiding romance fraud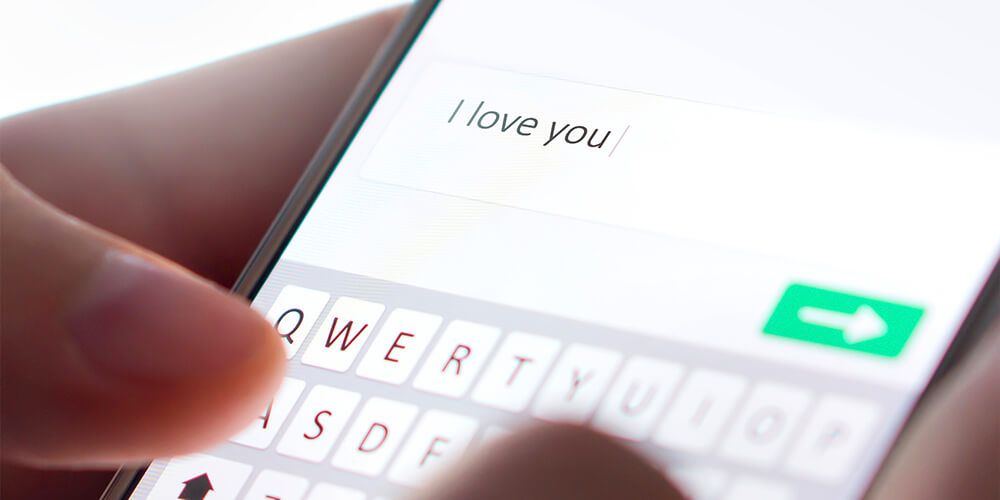 It's Valentine's Day, so love is definitely in the air! Whether you're celebrating with your better half or still looking for that perfect partner, today is an important date in the calendar for celebrating everything romantic about relationships.
However, underneath all of the flowers, chocolates and greetings cards, there's a dark side to the pursuit of passion for singletons. Romance fraud is on the rise and is one of the more insidious ways scammers target their victim's finances. So, if you're looking for love this month, it's worth clueing yourself up about this pitfall of online dating.
To help you protect yourself, we're going to share five tips that are worth considering if you're using the internet to search for that special someone.
What is romance fraud?
Before we begin, it's probably worth covering what romance fraud actually means. In a nutshell, it's when someone is convinced to make a payment or share financial details by someone who you've met online through social media, dating apps or sites or even other mediums (like games) with the promise of a romantic connection.
They can use fake profiles to build a fraudulent relationship with you (also known as catfishing) and will often go a long way to convince you their intentions are genuine. The end goal is to manipulate you into handing over money or financial information, which is typically achieved through an emotive request — medical care, transport costs etc.
What can you do to avoid romance fraud?
Familiarise yourself with the Take Five approach
If you haven't come across it already, Take Five is a campaign from UK Finance and the Government to educate people about various types of fraud. It's a great first stop for anyone looking to start protecting themselves online and their site is full of great advice.
Their three-step process of Stop, Challenge and Protect is a good general approach to avoiding romance fraud. Essentially, before you part with money or information, you should stop and think about the situation. If you're still unsure, you should challenge the request by rejecting or refusing, but if it's too late you need to take action and get in touch with your bank and report it to Action Fraud.
Spot the early warning signs
When you're meeting people online, it pays to know the early warning signs of someone who might not be who they say they are and, ultimately, could be a scammer.
One of the first things you should do is to look at their profile and see how legitimate it looks — look out for spelling and grammar mistakes and any information that does not match up with what they are telling you. Inconsistencies in their story or profile could be a warning sign that something isn't right.
You can also take note of how they behave right off the bat. For example, if they declare that they have strong feelings for you early in your conversation or if they are too pushy, it could be a sign of a scammer in a rush. And, if they want to move the conversation away from a dating or social media platform and onto a private channel, like messaging, email or phone, very early on, it could be that they want to get direct access to you.
A picture paints a thousand words
It's often possible to spot a scammer by their attitude towards pictures or how they are willing to show their face. Because they're pretending to be someone they're not, they may be unwilling to show their face on a video call or to share pictures on their profile.
If they do have pictures that you're suspicious of — perhaps they look too professional or don't quite match their description — then it may be worth carrying out a reverse image search to see if they've simply taken the pics from another site (if you're not sure how, try this Google tutorial). Please note that this is not a foolproof way to confirm your suspicions, as they may have stolen images from social media.
There's no chance of meeting them in person
In a lot of cases, a scammer will have a pre-determined excuse that makes it difficult or even impossible for you to meet them in person. Some excuses can include that they live near you but are travelling or away for business, they're planning to come to your city or country in the future or that their situation doesn't allow them to travel.
At the end of the day, it's worth asking yourself the key question: if this person does not intend to meet you, what kind of relationship would they actually be looking for? Lastly, if they claim to be willing to travel but ask for money to fund their trip, never pay them.
Act quickly if you think you've been scammed
Even the most vigilant and aware people can become victims of a scammer, so if you think you have sent money or shared details with someone untrustworthy online, don't beat yourself up — take action instead.
The first thing you should do is to contact your bank and let them know what has happened. They will be able to advise you on the next steps, which may include putting a freeze on any cards, accounts and transactions. Next, report any wrongdoings to the right authorities in Action Fraud on 0300 123 2040 or via actionfraud.police.uk. If you live in Scotland, please report to Police Scotland by calling 101 or Advice Direct Scotland on 0808 164 6000.