Our award-winning Contact Centre team continue their success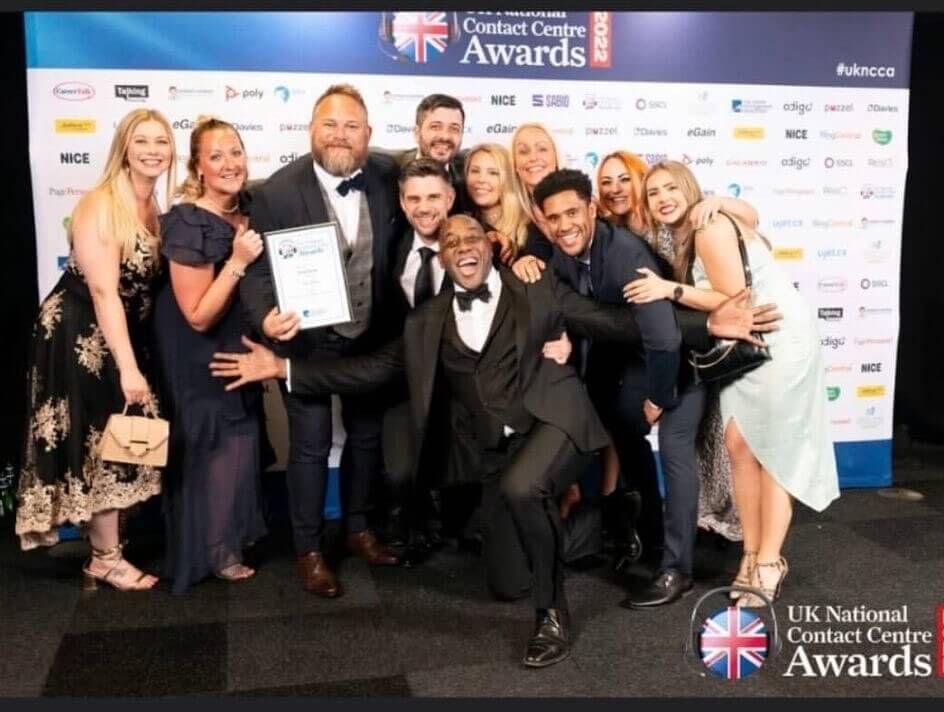 The UK National Contact Centre Awards recognise the best talent in the industry, judging individuals and teams on their interactions and support of customers throughout the year. This year Atom bank is delighted to announce that we were awarded Silver in the category of Small Contact Centre of the Year. And, it's not the first time our team has been recognised for their talent — they've won various awards in 2018, 2020 and 2021 — so this win keeps an extremely successful period going.
We spoke to Ben Evans, Customer Support Manager, about his experience of the evening and what makes a winning team:
Q: "Congratulations to you and the team, Ben. How did you find the evening?"
Ben: "The evening was fantastic. It was hosted by Ainsley Harriet at the Old Billingsgate building right on the Thames in front of the Shard and Tower Bridge! The atmosphere was electric and the food and drink was first class.
Our award was second from last, so as the night drew on I got more and more nervous. When we were announced as Silver award winners it was great to see how happy everyone was in the team. We collected our award and had our picture taken with Ainsley and had a little dance to finish off the night, all in all it was a brilliant experience!"
Q: "How did it feel attending the event as a team?"
Ben: "Awards nights are always great to attend but being able to bring some of the team down is a special thing. At the end of the day, it's their hard work that gives us the opportunity to show the rest of the industry the amazing service they provide to our customers and what a great place to work Atom bank is."
Q: "What makes the Atom Contact Centre so special?"
Ben: "In our Customer Support team, we have 26 Customer Support Agents, 5 Team Leaders and myself, so as a team we are tiny considering the volume of customers we have. It's a huge achievement to hit the service levels over the majority of the year.
There's a lot of data that backs up why we are great as a function and how we are efficient for our customers, but the main factor that makes our team special are the people! Each of the team brings their own personalities to work with them, they treat customers like human beings and care about everyone they interact with. This comes through in the many reviews and customer emails I receive from customers; it's lovely to be able to share them back with the team so they can see the difference they make to customers."
Q: "And finally, how does it feel being part of an award-winning team?"
Ben: "It feels amazing! For our little team in a cosy corner of Durham to place second across the whole of the UK was really special. There would have been a lot of people in the room who have never heard of Atom bank but will now start asking themselves how they can be more like us!"