Summer savings: 8 cheap summer day out ideas for families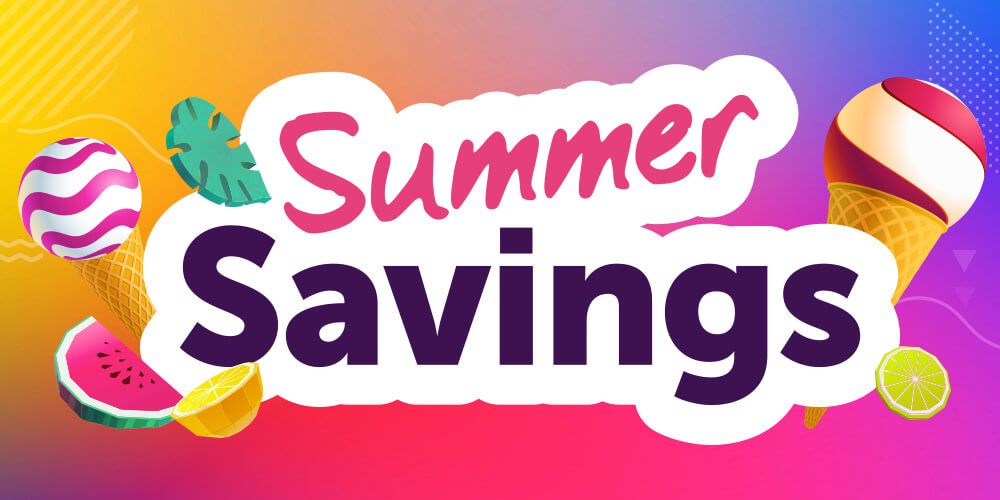 If you have kids, you'll be well aware that the six week holidays are in full swing. For the little ones, it's a time for fun and freedom, but, for many parents, it's a time when things get expensive and budgets are well and truly stretched.
On top of this, 2022 has proven to be a difficult year so far, with the rising cost of living and energy price increase among many of the hardships that households are having to face up to. So, if you're worried about overspending this summer, you're not alone.
To try and make things a bit easier, we've come up with a list of eight ideas for fun and engaging days out that are either free or won't cost the earth. Have a browse and see if any of them are worth working into your kids' six-week holidays.
Find out what's going on in your local area
When the six-week break begins, your local council is probably well aware of the need to entertain a borough's worth of children, and that's why many put on free or subsidised events designed to entertain the whole family.
Check your local council's website for a full list of all the things that are going on in your local area. From free concerts and gaming events to sports lessons and history classes, you might just be surprised to find out what's happening on your doorstep.
Go exploring in the fresh air
Whether you're camping in your own garden or heading further afield, the summer hols are a magical time for encouraging an adventurous spirit and a curiosity for nature in your little ones. Getting them outdoors is healthy and educational, and it can be free.
Fancy a family walk in the woods? Head over to the Woodland Trust's forest finder tool and you can discover somewhere free and nearby to explore together. Just as useful is British Beaches' beach finder tool, where you can locate your nearest Blue Flag winning, lifeguarded sandy haven to enjoy.
Take a trip to a fun museum
We live in the UK, which means the sun won't be shining every summer day, so it's worth having a museum or two up your sleeve as the perfect indoor activity. If you choose wisely, your kids can learn a few things while they have lots of fun.
One of the best things about museums is that many of them are free to visit for both adults and kids. And, even if there is an entry fee, children often get in for nothing with a paying adult. Head over to MoneySavingExpert's region-by-region list to find a free or inexpensive museum near you.
Get the kids involved in some sports
Looking to get your kids outdoors for long sessions this summer? Then why not help them try a new sport or find them an opportunity to play one that they already love. It will help them get fit and healthy, as well as encouraging teamwork and cooperation.
And, while helping them practise yourself is all well and good, there are some free or inexpensive ways to get them coaching or organised teamplay. Tennis For Free, Swim Safe and Junior Parkruns are just some of the free options out there, and you can even check in with your local clubs or community centres to find cheap coaching schools.
Check out the offers at the cinema
Another one for a rainy day: a family trip to the cinema allows you all to get lost in a good story when life outside is dull and grey. The best thing is that, aside from the festive season, the summer is the perfect time for all the newest kids' blockbusters.
Taking the whole family to the movies can be pricey if you pay the full amount, but many cinemas have offers or off-peak times you can take advantage of to drive the cost down. For instance, Vue has their own "Mini Mornings" where kids and adults can watch the latest films at a reduced cost. Take a look at what your local cinema has on offer.
See what shops have in-store
Shops might not be the first places that you think of for activities that don't cost much, but you'll find that some offer a range of in-store classes and sessions that you and the kids might be interested in. Some great examples include pet classes and activities at Pets at Home, garden workshops at Dobbies centres and craft sessions and tutorials at Hobbycraft. Why not try looking up your favourite shops to see if anything's going on?
Settle in for a cheap night at the theatre
If you're looking for a family friendly night out that everyone will love, then it's worth seeing what offers are available on theatre tickets. An evening under the lights is a fantastic way to get the kids a bit of culture, as well as a great excuse for them to laugh or sing along with whatever you've decided to watch. London Theatres currently have a "kids go free" offer available for many popular shows, but it may also be worth having a look and see what's available in your local area.
Visit a library and start borrowing books
One of the most useful and cost-effective activities you can get your children interested in is reading — it will give them hours of enjoyment whether they're doing it themselves or reading along with you. With this in mind, it may be worth organising a trip to your local library to introduce your kids to the wonderful world of books.
Libraries are often overlooked in this day and age, but they're still fantastic facilities that can get your kids reading a range of books for free. On top of that, they're usually a hive of activities that may be of interest for your children over the summer, so you can enrol them in the likes of reading clubs, computer camps or writing classes.