How instant is an instant saver?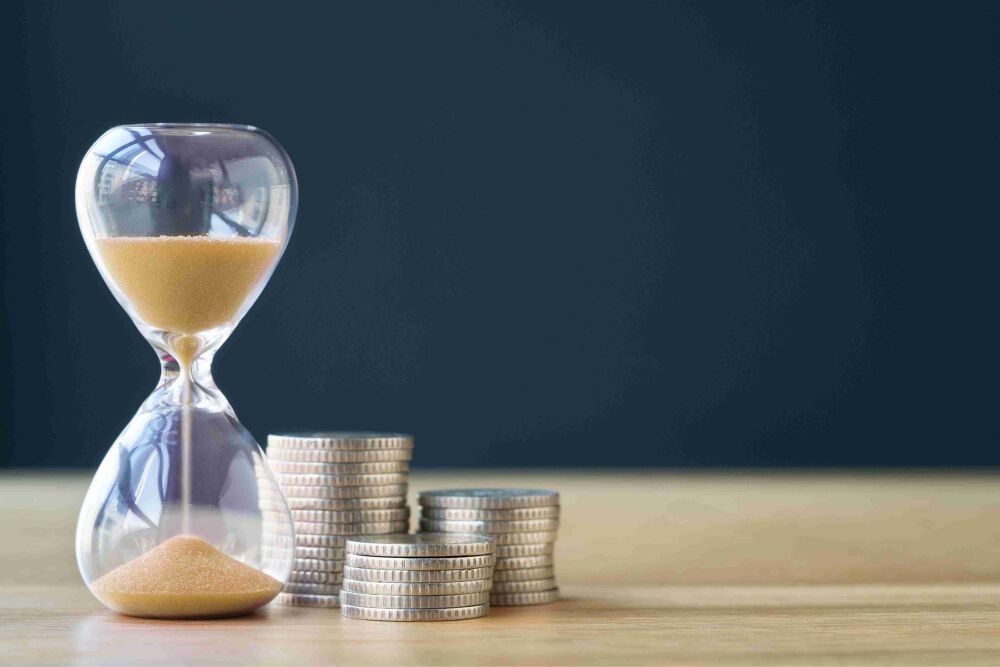 First things first – what is an Instant Saver account? Put simply, an 'Instant Saver' (or easy access saver as it's sometimes called) is a savings account that allows you to take money out whenever you want. Because of this ease of access, the interest you earn is typically at a lower rate than you'd get with a fixed saver account, where you lock your money away for a set period of time.
Sounds straightforward? Well, it should be. However, there are lots of different savings accounts on the market claiming to be 'instant' or 'easy', but that's not always the case. We take a look at just how instant and flexible these savings accounts really are.
Instant access savings - it's all in the details
When you're looking at instant saver accounts, it's always worth paying attention to the finer details of the application process. Find out how long it'll take, and how you'll access your account on an ongoing basis. Some accounts, like ours, are app-based – meaning you can sign up in minutes and log-in quickly, any time of day or night, from your phone or tablet.
However, other instant savers have lengthy online sign-up and sign-in processes. Some even require you to apply via post or in branch! Not quite as instant or easy as the name might suggest.
Sorry, you can't do that - instant savings restrictions
Next, keep an eye out for restrictions. In theory an instant or easy access account should allow you to get your hands on your money whenever you want it. Sadly that's not always the case. Unlike our account, there are some out there that limit the amount you can withdraw, and/or restrict the number of withdrawals you can make.
Then there are those accounts that give tiered interest rates depending on the amount you deposit, with the better rates only being offered for larger deposits. Not good if you're just starting your savings journey and are hoping to build your pot from scratch. Another word of warning is to check how long the advertised or tiered rate lasts for, it's often a bonus rate that decreases after a year.
Can it get any more complicated? Sadly, yes. There might come a point where you want to access your savings in a hurry. Unfortunately not all instant savings accounts are that instant, so double check how long it'll take - some banks can take hours to transfer your money out of an easy access account.
Now that's an instant saver!
True flexibility comes when savings accounts have no restrictions. When you can open one with as little or as much as you want. When you can put money in or take it out whenever you want.
So when we designed our Instant Saver account, we wanted it to be exactly that, flexible, easy and true to its name – instant.
With Atom you can:
Open our Instant Saver within minutes from your phone or tablet
Start with £0 and just put money in when it suits you
Benefit from unlimited withdrawals – after all, who knows when you might need to dip into your savings?
Be confident you'll see your withdrawals instantly in your current account
View your savings, interest, notifications and statements within our app
Enjoy competitive rates that are currently up to 75 x higher than the high street banks*
Be reassured by the FSCS protection, for up to £85,000
Things to remember about an instant saver
Let's do a quick recap. Here are the key features that we think makes an instant saver truly instant:
A quick and simple sign-up process
No tiered interest rates
Unlimited withdrawals
Real-time notifications
Super fast withdrawals
And these are the restrictions you should keep a watchful eye on:
Type of set up and access - app, online, post or branch
Bonus rates - that reduce after time
Tiered interest rates
Limits of number of withdrawals
The speed at which you can withdraw your cash
Open your Instant Saver in an instant
If you like the idea of a savings account that's truly instant and offers great rates, simply head over to our Instant Saver page to find out more.
*Average AER rate taken from Instant Saver accounts of Barclays, HSBC, Lloyds Banking Group, Santander, Standard Chartered and RBS on 21/09/2020.