How to beat online financial scammers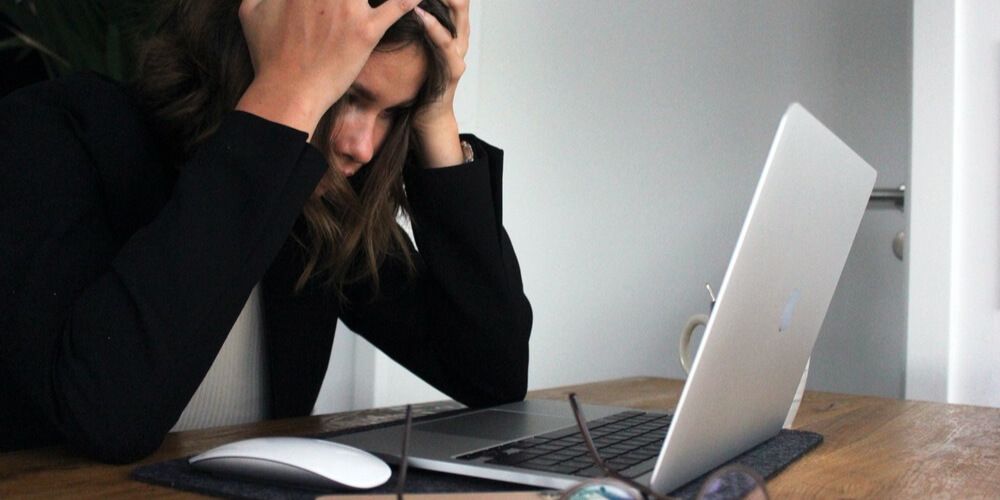 Every single day, scammers come up with new ways to target your money online. From fake cryptocurrency investment opportunities on social media to 'get rich quick' Google adverts seemingly endorsed by celebrities, the varieties are almost endless. And, when you're targeted by a convincing scam, it can be hard to know what's real and what isn't.
With increased reports of investment, impersonation and purchase fraud from across the banking industry, it's more important than ever to take a moment to ask yourself if what you're seeing seems legit. That's why we've put together the following guide to help you stay safe online.
Before we begin, we highly recommend reading the advice available from UK Finance's Take Five campaign, which is a great place to learn about fraud.
What are the warning signs of a scam?
Here are some of the tell-tale warning signs that something online is a scam, particularly if you're approached for a financial 'opportunity'.
If something seems too good to be true, then it probably is: Opportunities to make a fast easy buck in life are few and far between. Think carefully before committing or sharing personal details.
Be wary of suspicious direct messages: Look out for contact directly through email, phone or public and private social media messages, particularly encouraging investment into cryptocurrency for very high returns.
Requests to download remote control software: Being asked to download remote software, like AnyDesk, that allows others to control your phone or desktop, which gives direct access to your Atom or other banking accounts.
Being pressured to open new accounts or move money around: If someone is pressuring you into carrying out financial transactions, it's a red flag for fraud.
Being asked to send funds: If an 'Investor' asks you to send more funds in order to release funds already invested, or they state a tax bill needs to be paid before the investment fund can be released.
What's the best way to stay safe online?
Here are some general tips to help you to avoid being scammed when you're managing your money online:
Question everything: Take care to question any 'investor' who approaches you online, and any advert or social media post you see. Can they answer all your questions to a satisfactory level?
Do your research: Are they legitimate? Check out the FCA's Financial Service Register to see if the firm is authorised.
Don't be pressured into making a limited time decision: If someone is trying to pressure you with a deadline or necessary quick turnaround, be suspicious.
Don't share access to anything: You should keep your personal details, such as your bank information and logins, private, no matter what opportunity anyone presents you with.
Don't download software that allows anyone to take over or manage your banking accounts: Never follow instructions to download unknown software that may put your devices at risk.
Watch out for fraudster tricks: Banks are more vigilant than ever, so scammers may ask you to move your money or mislead your bank about payments to avoid scrutiny.
Want more advice or information on how Atom protects your account? Head over to our recent blog post to get up to speed.
Remember: Contact us immediately if you think you've been the victim of a scam. It's really easy to contact us via the app chat option.
Don't have access to it? You can call us on 0333 399 0050 or email customersupport@atombank.co.uk. Our customer support centre is open from 8am to 8pm, every day.