How to survive (and save) on Black Friday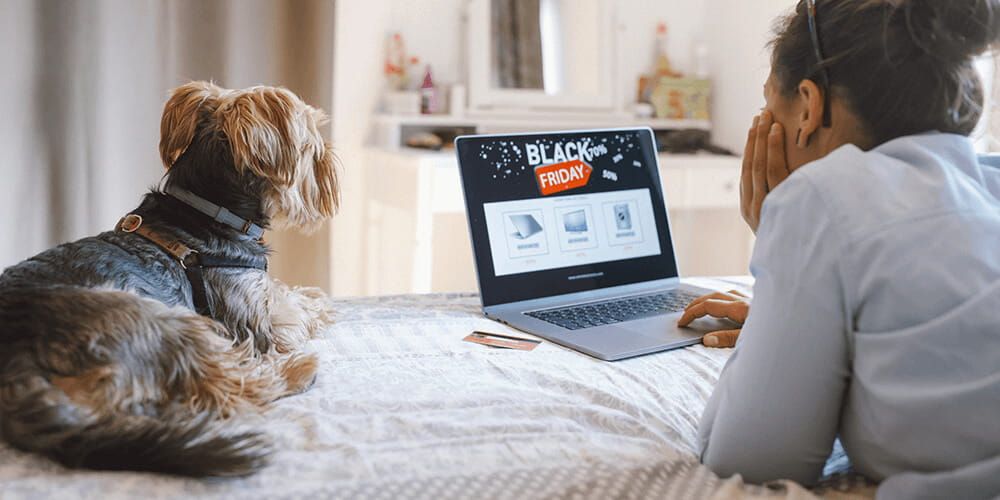 How to survive (and save) on Black Friday
We're getting to the end of the year, which means that the festive shopping season is in full swing. And, the biggest spending day of the year — Black Friday — is right around the corner. But just because retailers put out tempting offers doesn't mean you need to splash out — you can pick up some bargains while still keeping your finances on track.
In this post, we're going to share some top tips on enjoying Black Friday sensibly, without putting your hard-earned savings on the line.
Keep your financial goals in mind
Find it difficult to avoid those tantalising sales? Then you might need to focus on a financial goal so that you can remind yourself of the benefits further down the road if you're wise with your money. Getting into the habit of taking a long-term view, rather than the short-term, can be beneficial when managing the temptation of Black Friday offers. Whether it's taking driving lessons, buying a home or booking a holiday that helps you maintain discipline, they're worth keeping in mind.
If there is a specific amount that you need to save, and you know that there is a sale on the horizon, then create a step-by-step plan to reach your target beforehand. Then, you can splash out during the sale with any remaining disposable income safe in the knowledge you have already prioritised your savings.
Avoid impulse purchases
Being the most commercialised and widespread sales event of the year, Black Friday is the ultimate test of your ability to resist impulse purchases. It's incredibly easy to find yourself swept down the rabbit hole of reductions on those non-essential items.
To avoid this, create a list of what you want to get out of the day in advance — then stick to it. Know what you want or need, and don't buy anything extra. If you're browsing for Christmas gifts, break your list into who you're buying for and how much you want to spend, so you don't end up splashing out more than you were planning to.
Know when you're really getting a bargain
Black Friday sales aren't as simple as they may initially seem. Sometimes, a retailer will inflate prices of items before the event to make it appear you're getting a big discount when you actually aren't. So, if you have something in mind you wish to buy, it's worth doing your research and knowing what the prices are ahead of the sale.
Taking the time to search for the best genuine deals and using price comparison sites before the big day will help you work out what you can get for your money. This means you won't be taken in when a retailer says something is a great bargain when it is being sold for more than the regular price, protecting yourself from overspending.
Don't just ban Black Friday
While taking an "all or nothing" approach to Black Friday might feel easier than taking a more measured approach, it can often be harder to maintain. Setting yourself a difficult goal like no spending could end up having the opposite effect on the day.
Instead, plan and allow yourself a spending allowance for the sales period. As long as it fits within your budget and doesn't affect your savings goals, you can enjoy the thrill of treating yourself or your loved ones in a balanced manner.
Enjoy a good old-fashioned shopping trip
Even discounting the pandemic, Black Friday has been moving ever-increasingly online and away from the in-person shopping trips of past years. The trouble with this is that it is harder to visualise the volume of items you're buying when they're a list on a screen. There is also the fact that big businesses use their online resources to overshadow small or independent retailers online, so the little guys lose out.
With this in mind, why not take a good old-fashioned shopping trip to your high street this year. Not only will you feel good when buying local and supporting those smaller businesses who may be struggling, but the physical aspect of having bags in your hand can give you a much more realistic indication of how much you've spent.
Use the season of spending to take control of your savings
The time around Black Friday, when spending is at its highest, is a good reminder that there are other things that should be prioritised over getting the best bargains. For one, taking control of your finances by saving can help you to feel positive about the future and put you in a better position for the New Year ahead.
To spend your money wisely before Christmas, you could try splitting your money into a couple of well-chosen savings accounts. For instance, at Atom bank, we have our Instant Saver, where you can save but still get access to your cash and a good rate of return, as well as our Fixed Saver, where you can deposit money for a fixed term so you won't be tempted to spend it on any impulse purchases.