5 ideas for giving something back this winter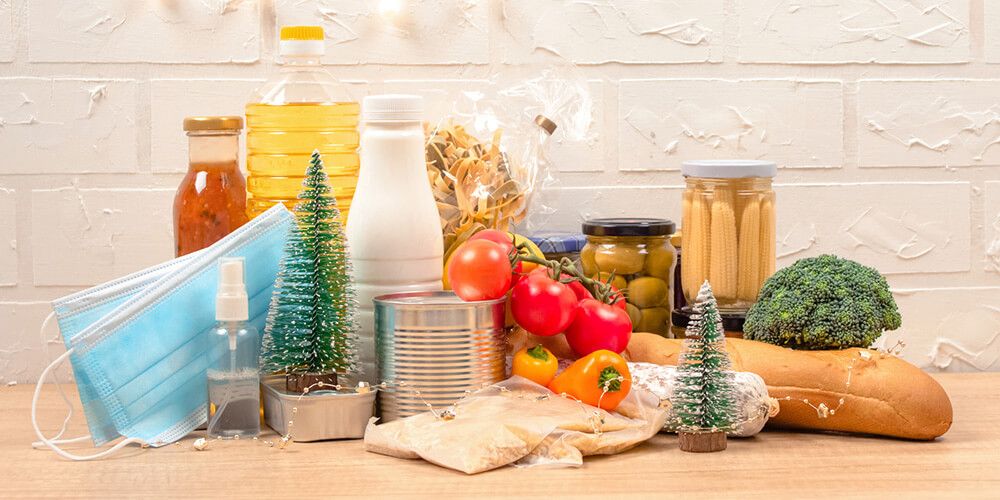 As the year draws to close, we come to a festive season that will probably bring about some mixed feelings. While it's still a time for family and friends, love and togetherness, it's hard to put aside the knowledge that this will be a tough time for many households.
Although we can't fix the big problems that are making life hard at the minute, we can put thought into the smaller things we can do to help. And there are many ways to give something back, especially in the community. It's a great time of year to get involved as people are typically most in need and local projects are at their most stretched.
With this in mind, we thought we'd share some ideas that might inspire you to lend a hand this winter.
Donate or volunteer at your local food bank
One way you can make a difference in your community is to donate to or volunteer at a local food bank. These essential services are set to face their hardest winter yet, with the Trussell Trust predicting its banks would be providing 7,000 emergency parcels a day, on average, over the coming months.
Jonathan Conlon, from Sunderland and County Durham Food Bank, said: "We're seeing unprecedented demand, with more people turning to food banks for the first time. We are seeing an increase in older people and people in employment, being referred to our network of food banks across the region."
If you're looking to make a donation of either food or your time (or both!), it's worth finding out where your local food bank is based. Check the Trussell Trust's bank locator tool and the Independent Food Aid Network's interactive map to start. Or, you could check Google or social media to see what's happening locally to you.
Participate in a beach cleaning session
There's nothing like a coastal walk in winter to blow away those festive cobwebs, but what happens when your local area is suffering from a litter problem? There are a wide range of beach clean-up projects up and down the UK that could use a helping hand in making sure the sand is kept pristine and the environment is safe for wildlife.
There are quite a few ways to get involved in a beach clean. The Marine Conservation Society has a nationwide event finder, as does the Million Mile Clean campaign (they both also have options to set up your own clean). The National Trust also runs some projects that you can get involved in. You can also search social media to see if there are any nearby events organised.
Check in on vulnerable family, friends and neighbours
The festive period is a time for togetherness, but not everyone will get that knock on the door, invite or video call to connect them with others in their life. Around 83% of people who struggle with their mental health during the Christmas period do so because they feel lonely (Priory Group), which can especially be true if they live alone.
So, if you know of any people in your community who might be lonely over the next few weeks, consider giving them the gift of your time by checking in on them. While a simple visit is often enough, you may also wish to check that they have enough essentials to get through a time when shop openings and deliveries can be disrupted.
If you want to take things a step further, it may be worth looking into whether there are any opportunities for volunteering with charities, such as Crisis or the Royal Voluntary Service, who will gladly appreciate your help over the next few weeks.
Buy local to support businesses in your community
Small businesses make up over 99% of all businesses in the country and three-fifths of employment (FSB). Put simply, they're the backbone of the UK's economy and they need to be supported to get through this difficult period.
When you buy products from a small business it goes much further. You're not just keeping that business going, but you're also supporting the livelihoods of its employees and supply chain. Spending money with them has a much greater impact than if you made the same purchase with a much larger business.
With this in mind, if you're shopping for gifts, supplies or anything else over the festive period, consider buying items or services from a local business. We published a blog post last year that goes into more depth about spending locally, so be sure to give it a read if you want to get some ideas.
Think about those that are new to your community
We're living through a time of international turbulence, where more people than ever before have been forcibly displaced (UN). This means that there are likely to be many people, both locally and internationally, who're spending the festive period in a strange, new location and may need some help.
So, if you're looking for a way to give back this Christmas, consider thinking about whether you can support refugees in need. There are many charities, like Refugee Action, the Refugee Council and British Red Cross, that you can volunteer or donate to so they can carry out their important work. If you want to make a more local commitment and have the space, you may wish to open your home through Homes for Ukraine or Room for Refugees to provide security to someone who has been displaced.