Difficult times, essential support: A look back on CBILS & RLS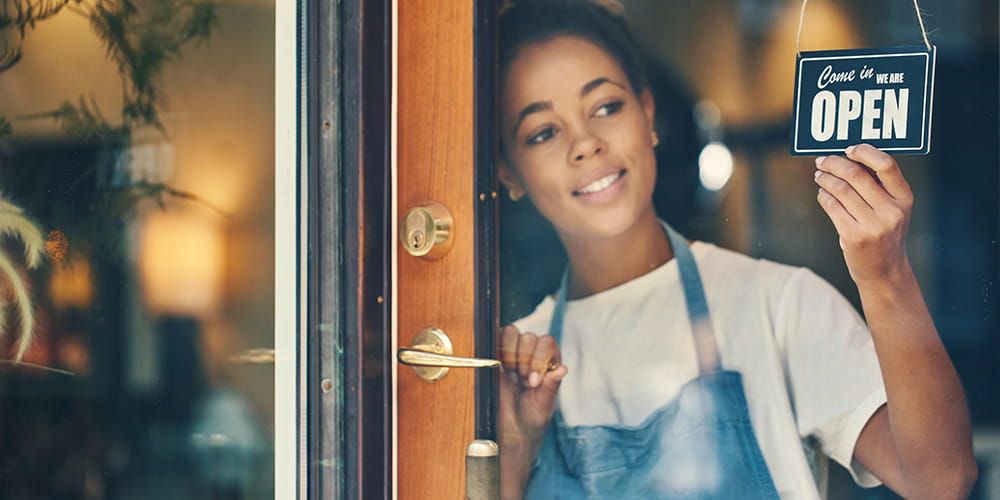 At Atom bank, we are immensely proud of the role we have played during the pandemic. We supported small businesses up and down the country with timely, affordable finance as an accredited lender, firstly through the Coronavirus Business Interruption Loan Scheme (CBILS) and, more recently, through the Recovery Loan Scheme (RLS) — and we couldn't have done it without our brokers.
We hit some huge milestones over the course of the pandemic, including the 1,000th secured loan to an SME customer and passing the £1 billion mark in SME lending since our launch in 2016. It's been another strong start to the year overall, and we would like to thank all of our introducer partners for all their hard work and support to date.
On 9th May, we took our RLS product off-sale. It brings to a close an initiative that has offered essential support in difficult times.
Over the last two years, we've disbursed essential financing to businesses surviving, recovering and growing out of COVID-19. Even over these last final weeks the demand for lending has been exceptional — we're currently working our way through a substantive pipeline of applications ahead of the RLS scheme deadline on 30th June.
With RLS winding down, I thought it would be a good time to look back at both Schemes and how they have provided crucial assistance to businesses in the UK.
Atom bank is accredited as a CBILS lender
In May 2020, we were accredited by the British Business Bank as a lender through CBILS, allowing us to offer secured loans of between £100,000 and £5m. CBILS was established to ensure financial help was available to SMEs across the UK who were adversely affeted due to COVID-19.
We provided over 255 quotes within the first month of CBILS
Just four weeks into our CBILS loan products being available, we had provided quotes for over 255 firms who made enquiries regarding £186m in secured lending. This was supported by the launch of the "Find a broker" tool on our website that was key in providing over 1,000 leads to our broker panel.
CBILS ends with over £300m in loans provided
Ahead of the CBILS closing deadline on 31st March 2021, we closed to new applications on 3rd March. Once the dust had settled on all of the cases submitted to us, we were able to say we had provided approximately £330m in CBILS loans to 347 businesses over the course of the year that CBILS had been live.
Atom bank is accredited as an RLS lender
After accreditation from the British Business Bank, Atom bank began to offer further support for businesses through the Recovery Loan Scheme, the Government-backed initiative designed to pick up where CBILS left off. We were able to offer secured loans from £250,000 up to £5m, subject to eligibility criteria, via our network of 200+ independent brokers across the UK.
Our partnership with Funding Circle
Throughout CBILS and RLS, we formed a partnership with Funding Circle, the UK's largest small business loan platform. This arrangement saw us utilising Funding Circle's technology and distribution platform to deliver even more financial assistance to the country's SMEs. To date, we've provided close to £600m in CBILS and RLS loans to over 2,000 small businesses through our partnership with Funding Circle.
We continued to support businesses into 2022
While RLS in its original format ended on 31st December 2021, an extension until 30th June 2022 was announced at the Autumn Budget. This extension saw changes to the Scheme put into place, including smaller loan amounts up to £2m. To ensure that we continued to support SMEs, we relaunched our RLS product in line with the new rules on 17th January 2022.
RLS scheme closes for new applications
With the Government's extended deadline of 30th June fast approaching, we closed our RLS loan products to new applications on 9th May 2022 to allow time for us to process all outstanding cases. While we still don't have the full picture for our RLS lending, we're currently working through over £150m of active applications.
Looking forward to 2022 and beyond
Even though the curtain has closed on RLS and CBILS, we're still committed to providing support to businesses that need it, currently through our secured business loans from £2m up to £5m. Watch out for news of our return to sale for our standard commercial range from £250k - £2m very soon. We're also looking forward to introducing a range of propositional enhancements in the coming months, so I'm excited to see what the remainder of the year brings for our customers.