World Menopause Day: How we're supporting a vital cause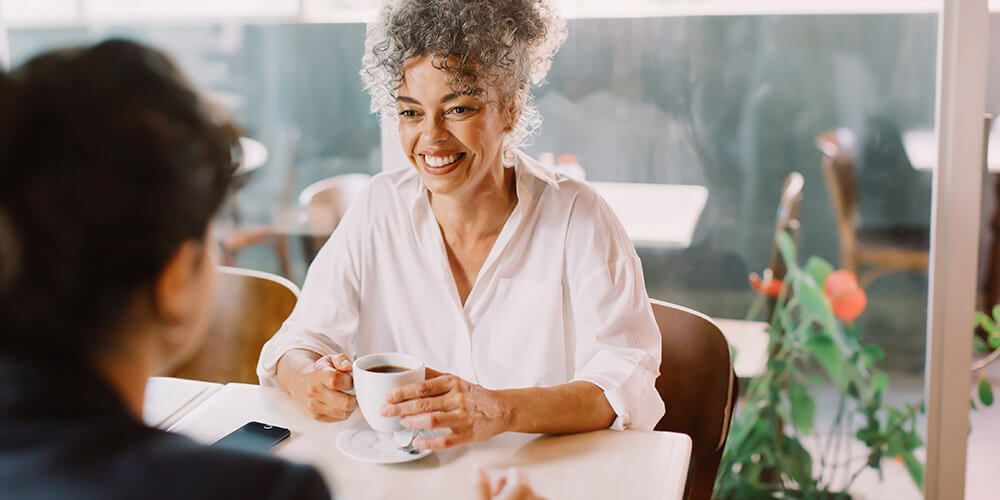 Today (18th October) is World Menopause Day, a key date for raising awareness globally about issues that affect women experiencing menopause.
In this blog post, we'd like to shine a spotlight on how some of these issues can make life difficult for women, especially at work. We'd also like to share some of the actions we're taking to create a supportive environment in our own workplace.
Why is raising awareness about menopause issues in the workplace so important?
In the UK, more than 15 million women make up approximately half of our workforce (Parliament UK), and over three quarters will experience menopause at some point in their lives. Alarmingly, around 900,000 women in this country have quit their jobs due to menopause, according to statistics from Wellbeing for Women.
It's clear that many women struggle with the symptoms of menopause at work, and some see that the only option is to quit. Unfortunately, awareness of these issues among employers is not as high as it should be, and there are lots of women who just don't get the support they need in their job to manage them.
One of the main aims of those campaigning to raise awareness is to call on employers to be more understanding and to support those who're affected by these symptoms. Thanks to some of the fantastic work done by campaigners, we hope that there will soon be a change in attitude from employers, which will mean that so many women will not have to face issues associated with menopause alone.
We've signed the Menopause Workplace Pledge
Here at Atom bank, we always want to do our best to support our people, so signing up to the Menopause Workplace Pledge was a step that we felt we should take.
What is the Menopause Workplace Pledge?
The Pledge is organised by Wellbeing of Women, the only UK charity that is dedicated to funding research across all of women's reproductive and gynaecological health. It is a voluntary agreement that employers can sign up to to demonstrate a commitment to taking positive action to ensure everyone going through the menopause is supported.
In signing this pledge, we have commited to:
Recognise that the menopause can be an issue in the workplace and women need support
Talk openly, positively and respectfully about the menopause
Actively support and inform employees affected by the menopause
Why did we sign the pledge?
We signed the pledge as commitment to take positive action to make sure everyone at Atom bank going through the menopause is supported.
Our people are very important to us, so we want to make sure that they can come to work and feel comfortable in discussing health issues and confident that they will be handled in a proper and respectful manner.
What are we actively doing to meet the commitments?
Signing the Pledge is just the first step, but we've ensured that all of its commitments have been seriously considered and we are fully on board with putting them into action.
We continue to provide a brilliant wellbeing offer to our people, and through this offer we will continue to talk about wellbeing regarding the menopause. To ensure this, we will share materials for our people and coaches to ensure we are able to support the women in our business who are living with symptoms of the menopause.
We are celebrating World Menopause Day and the wider World Menopause Month this October. As part of this, we have created an internal wellbeing page dedicated to menopause resources, information, and guidance on our wellbeing hub — this is available to all of our people.
We have also shared a colleague's story that we hope opens the conversation with our people. We will continue to share new information and encourage open conversations.
Want to find out more about the Menopause Workplace Pledge? Be sure to visit Wellbeing of Women's website to get further information, as well as to donate and get details of their work across other women's health areas.