Our journey to becoming a carbon positive bank
We believe our bank can have a positive impact on the world around us.
We believe our bank can have a positive impact on the world around us. And, while we've already made decisions that mean we are a very low emissions business, we're now starting on our journey towards becoming a carbon positive bank.
Here, you can read more about our motivation, the steps we've taken and our plans for sustainability going forward.
Why carbon positive?
We've always tried to keep our impact on the planet in mind when it comes to our work practices — we're app-only and branchless, operate a four-day week (reducing travel and operating emissions) and are based in an award-winning green building surrounded by a woodland managed for biodiversity.
As we grow, we want to continue to understand and further reduce the impact we're having on the planet at both a company-wide and employee level. We recognise that we need to do more to live up to our aspirations of being the best bank we can be — and that challenge excites us.
Our commitment
We'll be investing for the benefit of the planet by removing carbon from the atmosphere. We've just started this journey, but we promise to be transparent about what it means, where we are and where we're going.
01 Measure our impact and progress
03 Substitute for eco‑friendly alternatives
04 Invest in green opportunities
Our carbon report
The first step…
we needed to take was to gain an understanding about our current environmental impact. To get this insight, we undertook a carbon report to measure our outputs across the business in 2021.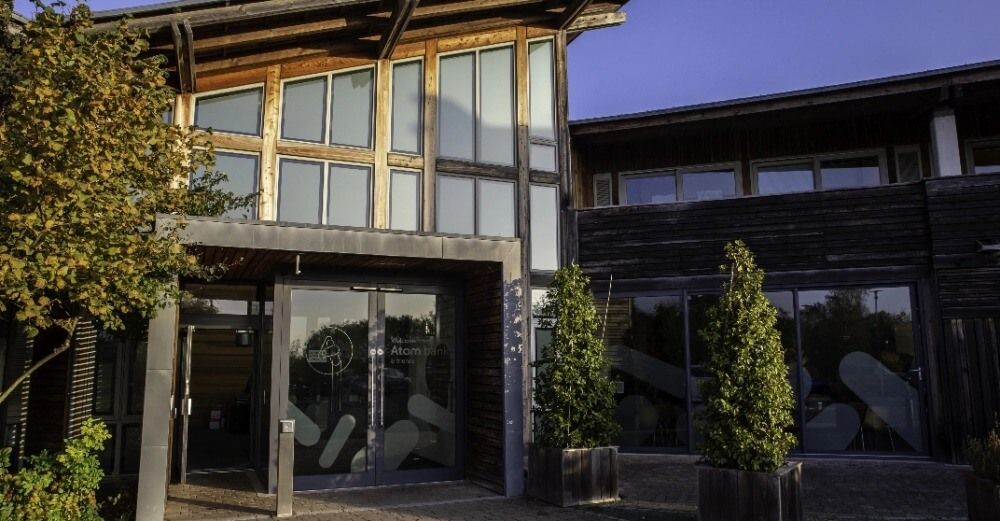 We teamed up with Alectro, an emissions insight specialist, to examine every aspect of our operations, including emissions from our technology, commuting, events, remote working, suppliers and more.
Our report made use of GHG Protocol, the world's most widely used greenhouse accounting system, to ensure the results were up to standard and covered all elements of all three 'scopes' of that system.
This report is the first — but certainly not the last — step in Atom taking a positive move towards being carbon positive. The report shows that while we're only beginning to understand our impact, we've already made a strong start through our decisions to date. We're proud of the results and can't wait to make clear strides moving forward.
Our carbon report results
Below, you'll find the results of our carbon report.
Before we dive into the findings, there are a couple of key considerations to make:
Impact of COVID and working from home in 2021 — this meant our emissions from commutes were much lower than in a typical year.
Emissions from travel are expected to rise in 2022 as our team has started going into the office more often.
The headlines
Our total impact was
463 tCO₂e
A value of 1.09tCO₂e per employee (based on the average of 426 full-time employees in 2021).
Please note: tCO₂e is tonnes (t) of carbon dioxide (CO₂) equivalent (e) — the standard measuring unit for greenhouse gases.
Major contributions were:
17%
Energy used while working from home
12%
Electricity purchased to run our facilities
Our results in detail
Let's break down the results of our carbon report a bit further and look at some of the categories in more detail.
Facilities
Facilities
Our facilities emissions mainly come from our head office at The Rivergreen Centre in Durham, which is a highly innovative office space built in 2005.
Rivergreen was a long way ahead of its time when it was conceived and built and received a BREEAM rating of "Excellent".
Atom HQ - The Rivergreen Centre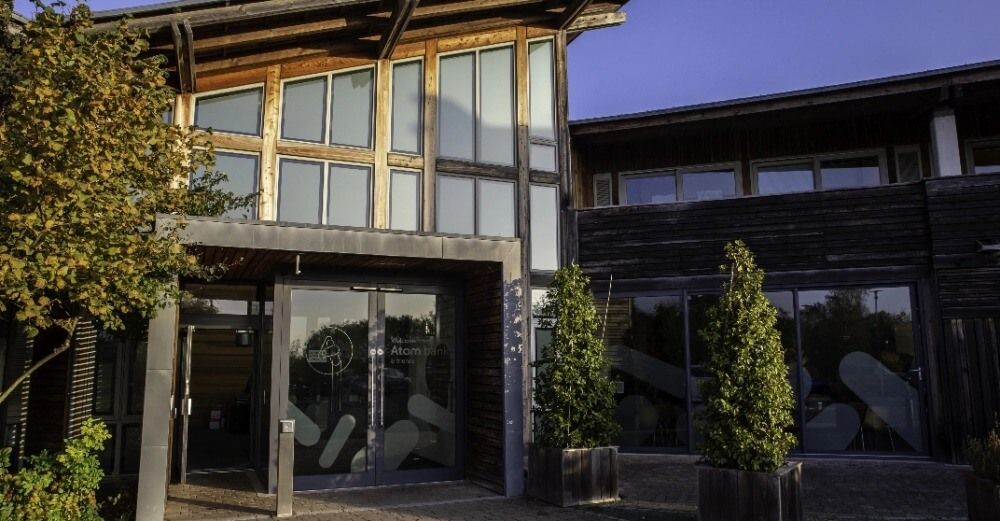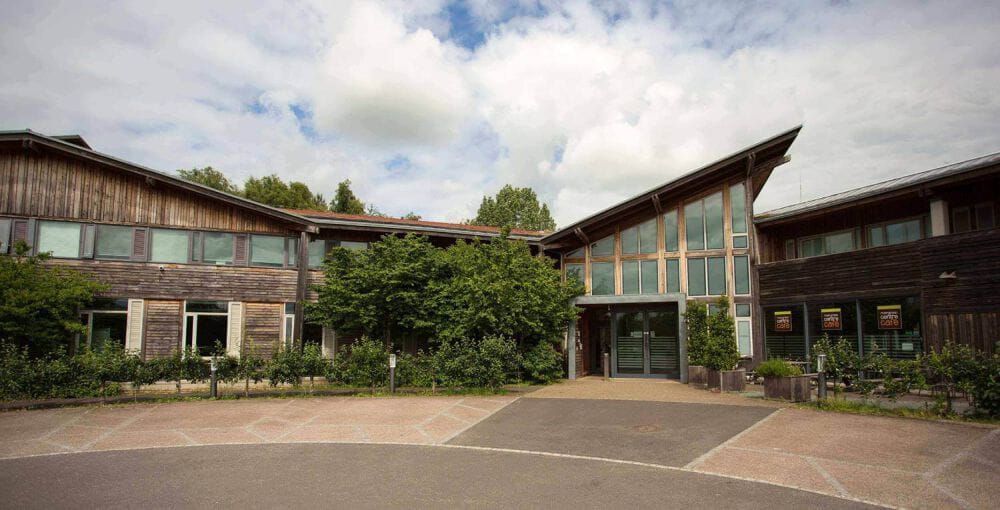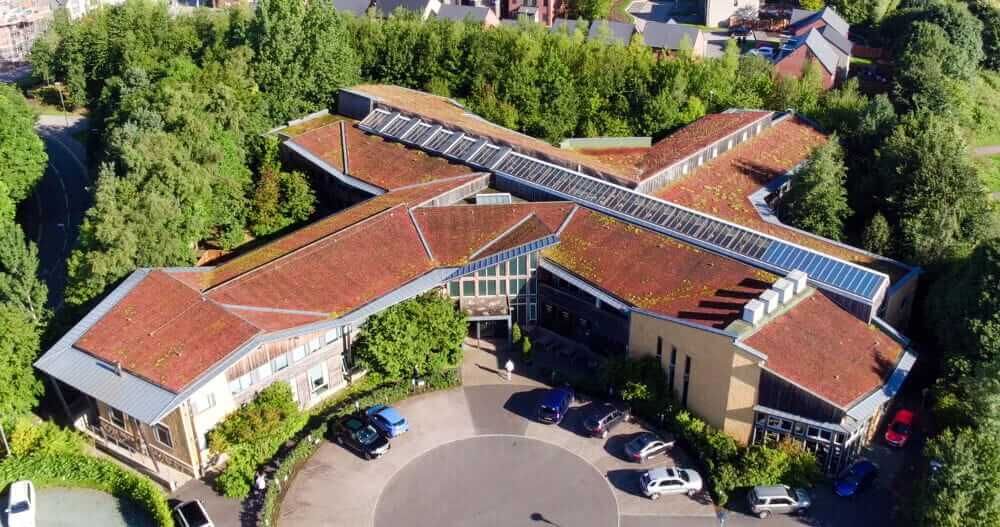 Rivergreen features a central 'rammed earth' wall, which uses the material from excavating the basements to act as a temperature regulator for the whole building.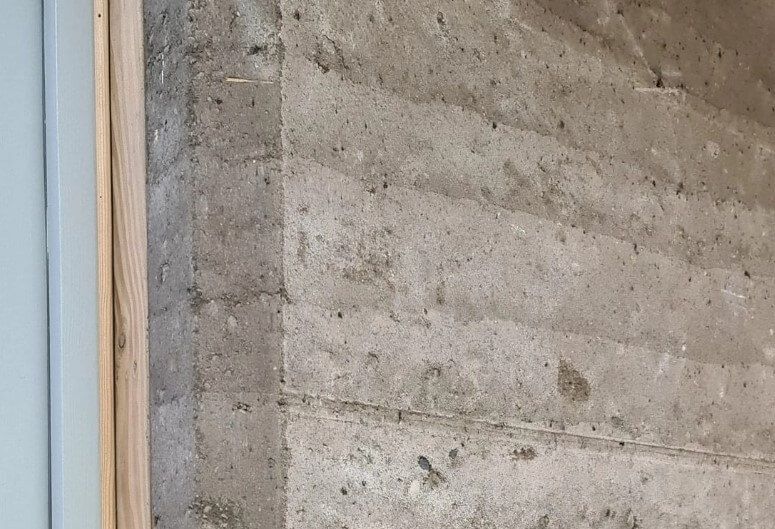 The living space and hot water systems are powered by biomass boilers and a solar hot water system, and we have no air conditioning in the building. Our grey water systems use recycled rainwater that, alongside natural and stack ventilation, reduces our dependence on mains infrastructure — and keeps down costs.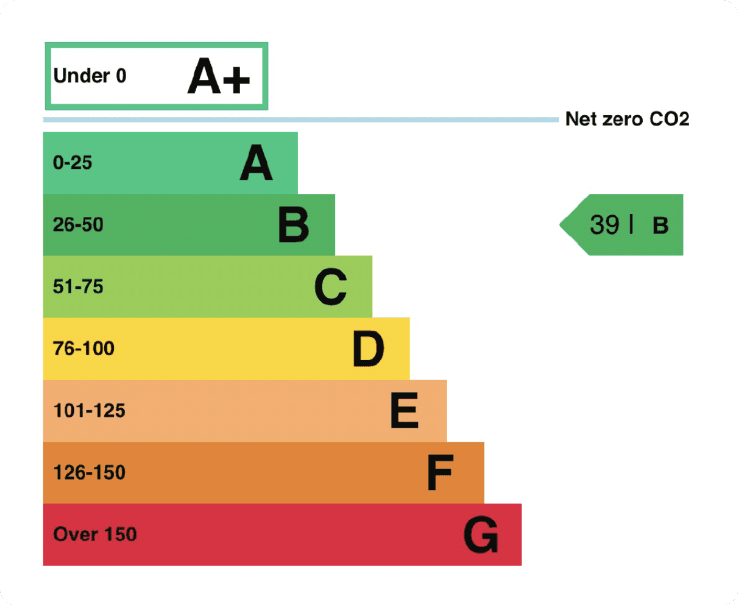 All of this sits under an extensive and very beautiful green roof in a wonderful woodland setting that we manage for biodiversity.
The Rivergreen Centre is a great example of an efficient building going beyond standard design to receive a B (39) on the Energy Performance Certificate (EPC) scale — the national average is 100.
For the majority of 2021, electricity purchased for The Rivergreen Centre came from a mixed tariff that we inherited when we took the building on. We moved to a 100% renewable tariff in November 2021, so from this point (and onwards into the future) Scope 2 market-based emissions, reflecting our supplier choice, will be zero.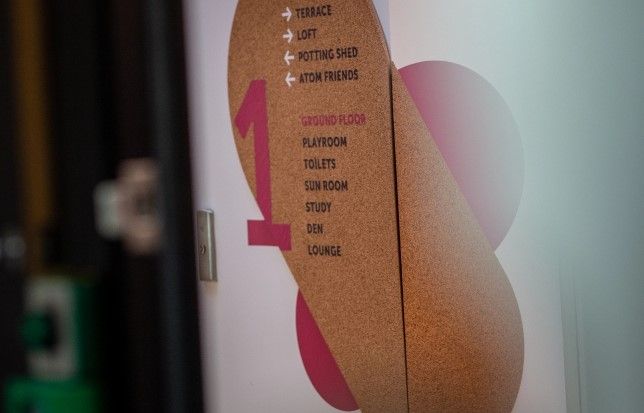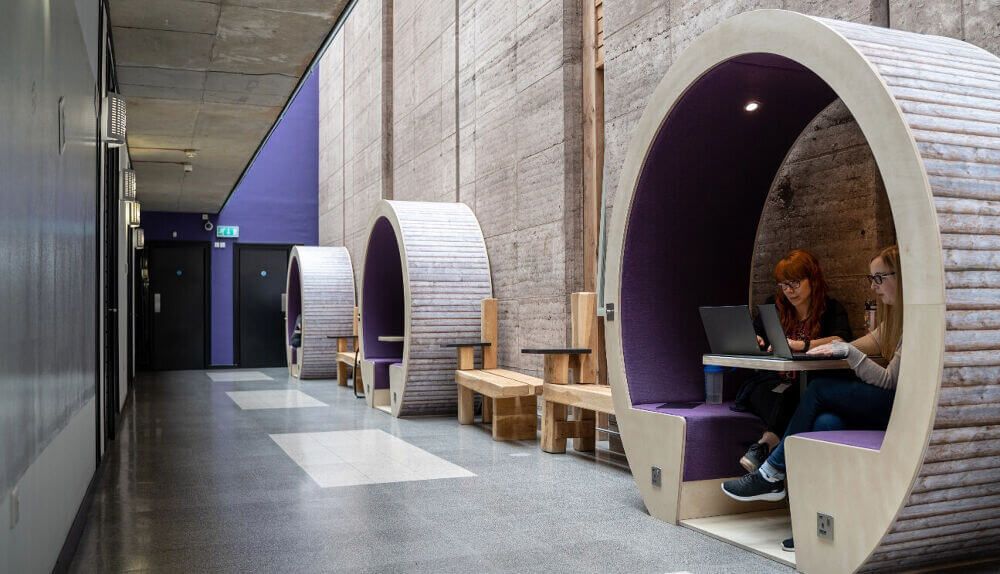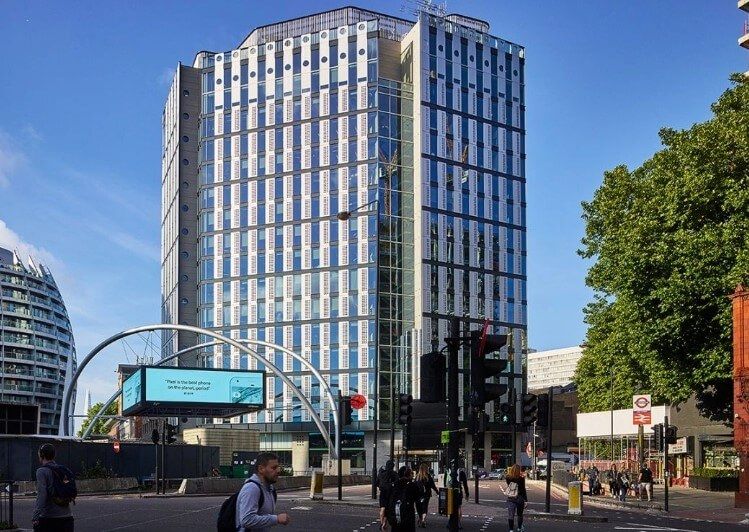 We also operate an office space in London, where electricity comes from a renewable tariff, resulting in zero Scope 2 market-based emissions.
Due to COVID19, and a flexible working policy that we have subsequently adopted for the whole business, in 2021 our employees predominantly worked from home. This has been taken into consideration, and increases facilities emissions because:
Not all employees use low-carbon/renewable electricity:
of staff are on a renewable power tariff, while the rest use non-renewables or are unsure of their provider.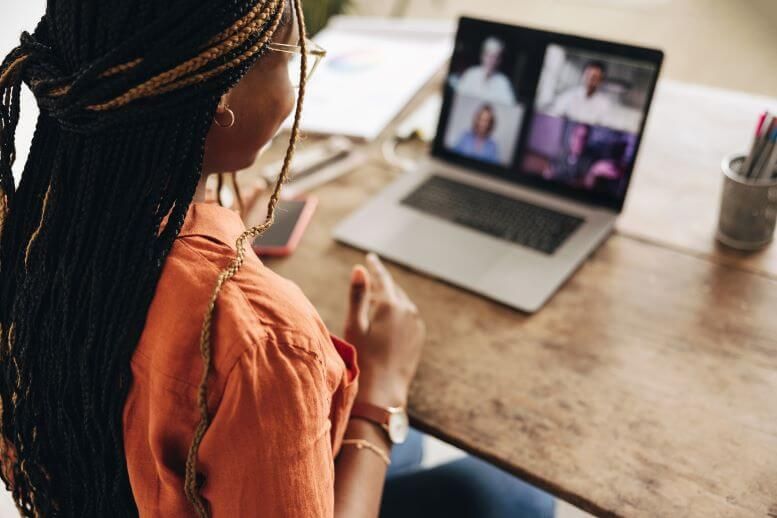 Employees use natural gas for heating their home, and, at the moment, home environments tend to be less optimised for daytime working and cost saving. However, the additional working from home emissions are still lower than the alternative of having all employees commute to the office full time.
Operations
Operations
The largest contributor to our operations' emissions, and largest contributor overall, was purchased technology.
The emissions from physical technology were large but anticipated.
Atom bank uses Google's cloud infrastructure for its cloud computing needs, and, as they are one of the global leaders in sustainability, the operating emissions were completely offset by them.
5.71%
The embodied emissions for our physical infrastructure, however, were not offset by Google, resulting in a 5.71% overall contribution.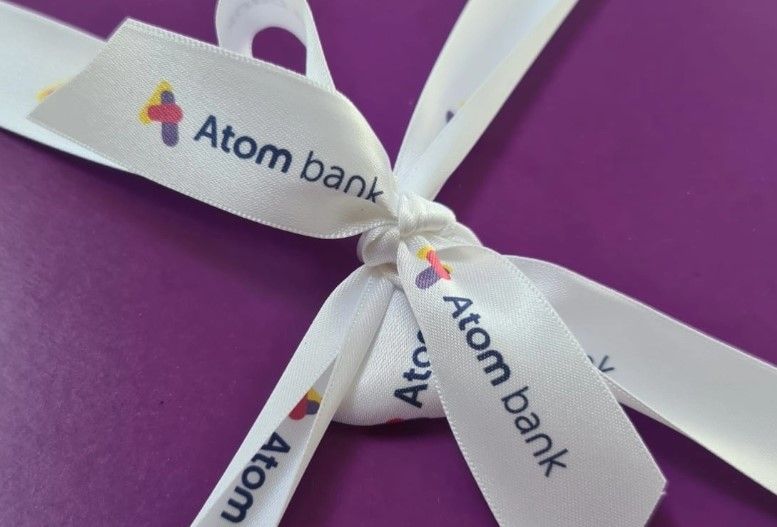 We're a generous bunch, so there were some employee gifts that were sent throughout 2021, which have an associated carbon impact. We expect the emissions for these to fall in the future as more in-person events are hosted after the pandemic.
Our in-house diet was very lean for 2021 as the office cafe was closed for most of the year. However, coffee and milk purchasing was not as sustainable as it could be (though usage in 2021 was low, this is likely to increase for 2022). We provided seasonal fruit for our team from a local greengrocer.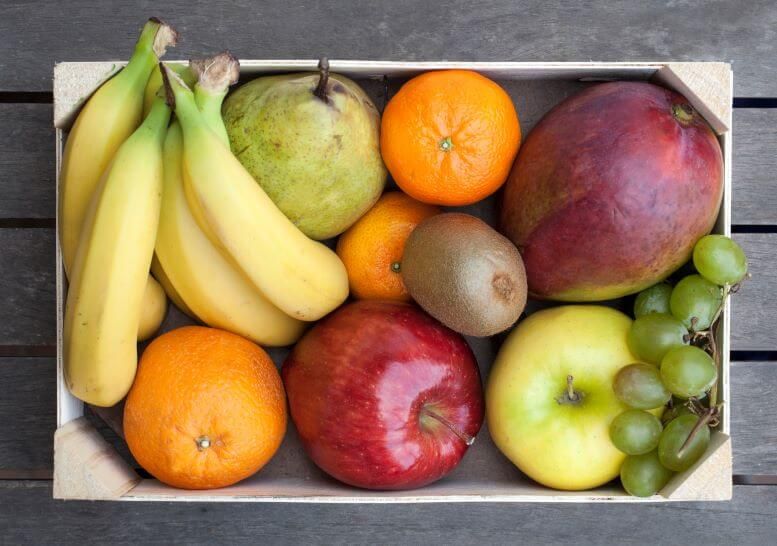 Transport
Transport
During 2021, travel-related emissions were low but still accounted for 15% of total emissions.
This despite the fact that for seven months of the year there was almost no travel to and from the office. We also travelled very little for business.
Annual distance and emissions from commute to work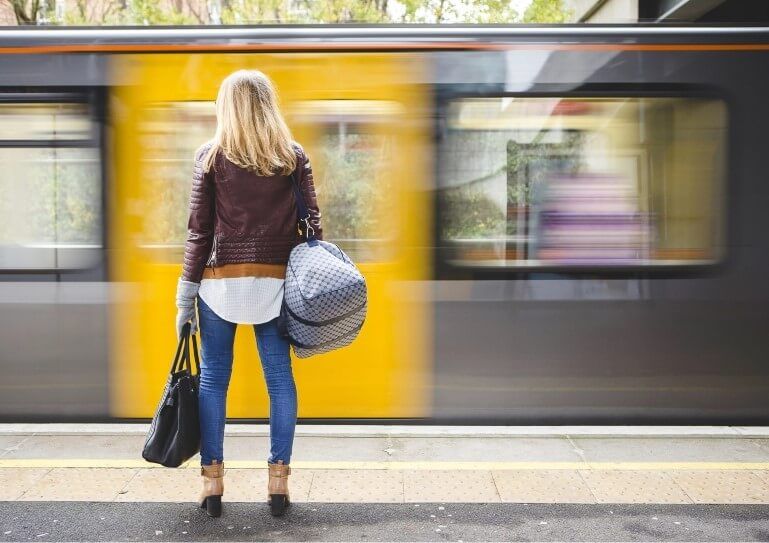 One finding from the report highlighted that due to the variety of locations that our team live in, there is a mixture of commuting by car, bicycle and public transport, with travel by car being the most popular method of transport to and from our office but also the most polluting.
Our supply chain
Supply chain values that are widely used are typically not the most accurate or consistent, so, instead of using these figures, we've decided to take more tangible action.
We intend to review our supply chain going forwards to identify any areas for improvement, then take action with the aim of making it as clean and transparent as possible.
What are the next steps?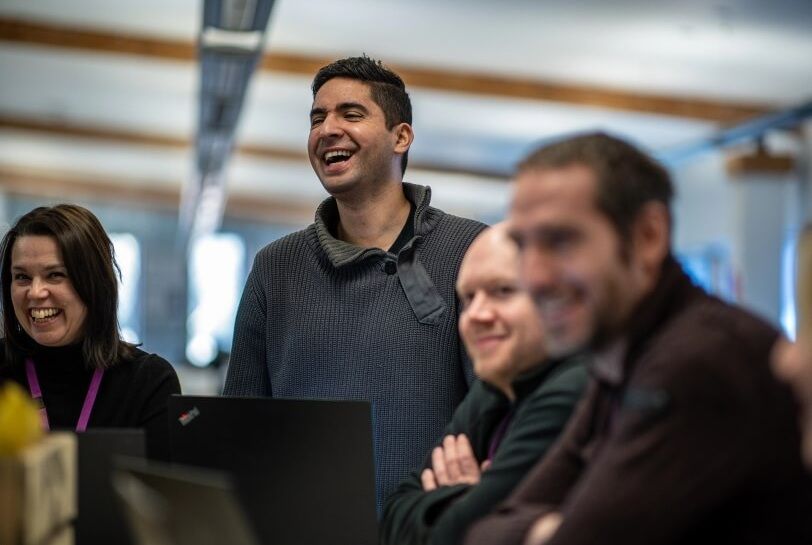 With life getting back to normal in a post-pandemic world, Atom bank employees are increasingly returning to the office to enjoy the thriving culture and the opportunity to work collaboratively in-person.
Typical office occupancy rates are currently 30–40%, and with more people commuting and extra pressure being put on facilities, it's likely our emissions will increase as a result.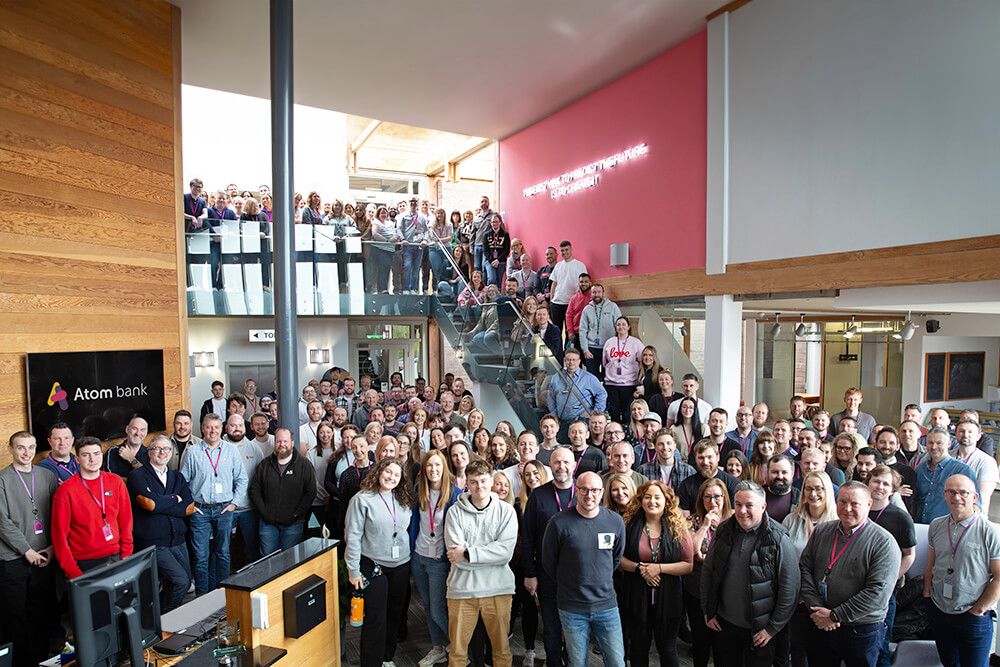 While this has been somewhat mitigated by the introduction of a four-day working week and the continuation of our flexible working policy, we still recognise that action needs to be taken to improve beyond the findings of our carbon report.
What are we doing in the short-to-medium term?
Four day week
We've carried out a successful trial of a four-day week since late 2021, and will now introduce it on a permanent basis. This has many benefits, including cutting commuting and working from home emissions by 20% in a year.
Employee workshops and sustainability programmes
We will run a series of sessions providing tips and advice for sustainably working from home, enabling employees to make better informed decisions on a day to day basis.
Improving our approach to recycling and reusing tech equipment
Having run a separate food waste collection for many years we will further take steps to reduce consumable waste and to increase our recycling. This will include our tech hardware.
Clean and transparent supply chain
We will review our supply chain going forwards, then take action to make it as clean and transparent as possible.
Environmentally preferable purchasing
We will make more eco-conscious decisions when purchasing goods or services to ensure that they don't have a negative impact on our carbon footprint.
Annual carbon footprint reports
We recognise that we need to measure and track our progress from this first report, so we will be carrying out annual reports on our business.
Making electric vehicles more accessible to our team
We plan to introduce a salary sacrifice scheme to enable the leasing of electric cars for employees. Electric bicycles are already eligible for our Cycle to Work scheme, and we will be partnering with a local firm to promote this option to employees who are within a 30 minute cycle of our HQ. More charging capacity will be installed to add to the (free) charging that we have available.
What does the long term future look like?
All of these measures help us to understand and to reduce our impact and emissions.
However, in order to first become carbon neutral, and then carbon positive, we will need to develop a long-term strategy and invest in the right areas.
We're currently researching a number of routes to achieve these goals, and we'll provide updates when we're able to share something more concrete.
Additionally, as part of the carbon report process, the Atom bank team were asked to vote for their top goals that sit within the United Nations Sustainability Goals (SDGs), which they believe the company should support. This will help inform the projects Atom partners with.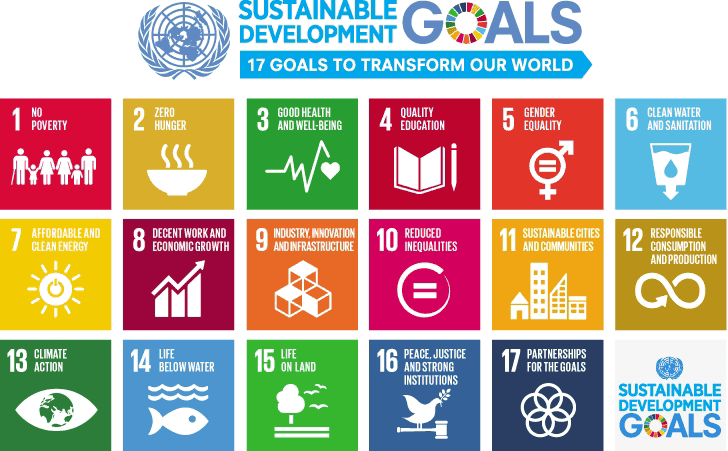 The team's top voted goals were:
No Poverty
(SDG1)
End poverty in all its forms everywhere Zero Hunger
(SDG2)
End hunger, achieve food security and improved nutrition and promote sustainable agriculture

Climate Action
(SDG13)
Take urgent action to combat climate change and its impacts

Over the coming months we will update on the progress of our involvement in various projects as we move further forward in our sustainability goals. There are certainly exciting and challenging times ahead.