For the greater good
We believe our bank can have a positive impact on the world around us. And, that means ensuring issues for the greater good, like sustainability and community, are at the heart of our business.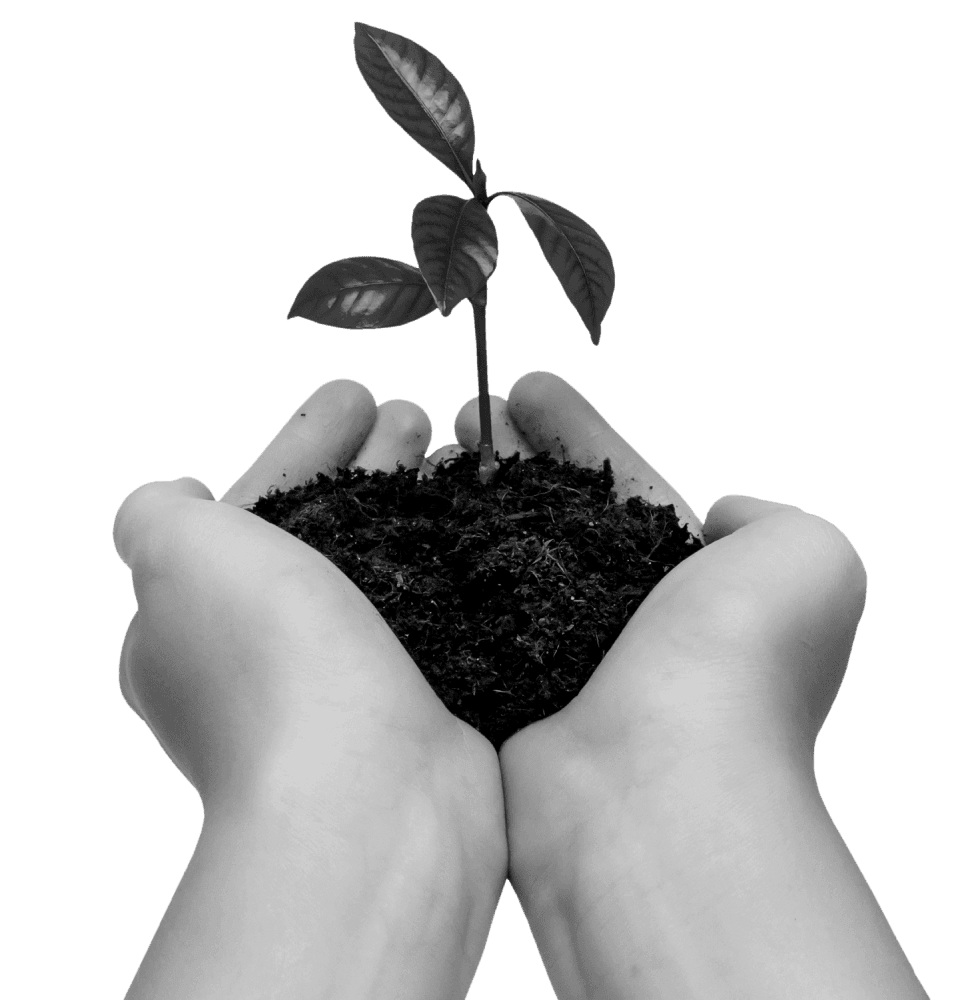 Sustainability
Managing climate change is one of the key challenges of our time. It's clear that we must do everything we can to limit global warming if our planet is to maintain its ability to support us and the life around us.
We believe that this should be a focus for all businesses, and we also recognise that it's an important issue for you, our customers, so we're firmly dedicated to minimising our environmental impact and operating as sustainably as possible.
How are we being kinder to the planet?
We're direct, digital and app-based, so we have lower emissions and operational overheads than most other banks. We also don't waste paper on statements, as we let you know what's going on in-app.
We've pledged to become a carbon positive bank, and have already completed a carbon report to understand where we can make improvements.
We've moved to a four-day week with a flexible, hybrid set up, which helps to reduce the impact we make by commuting, as well as working in our office and from home.
We're the first UK bank to sign the UN's Climate Neutral Now Pledge, a voluntary agreement to become carbon neutral.
Our main office is based in an award-winning green space that relies on biofuel and solar panels for heating and hot water, uses zero carbon electricity as well as using rain water for plumbing.
Our office hub in London is almost entirely carbon neutral, with zero emissions from electricity, heating or refrigerants.
Our pledge to become a carbon positive bank
We recognise that to progress the future of banking, we need to find ways to give back to the world around us. That's why we've pledged to become a carbon positive bank, which means we'll be going beyond reducing our impact to zero, to the point we'll actively be taking carbon out of the environment.
We've already taken our first steps towards this pledge, which were to undertake our first carbon report, understand our impact and put measures into place to further reduce our emissions. We'll continue to audit ourselves so that we can track our progress.
Read our carbon report
On our journey to be carbon positive, we have made a commitment to:
01 Measure our impact and progress
03 Substitute for eco-friendly alternatives
04 Invest in green opportunities
Community
At Atom bank, we care about what goes on in the community around us. We are always looking to contribute in ways that make a difference to both the local area we call home and society on a wider scale. Here are just some of the initiatives that we're delighted to be part of.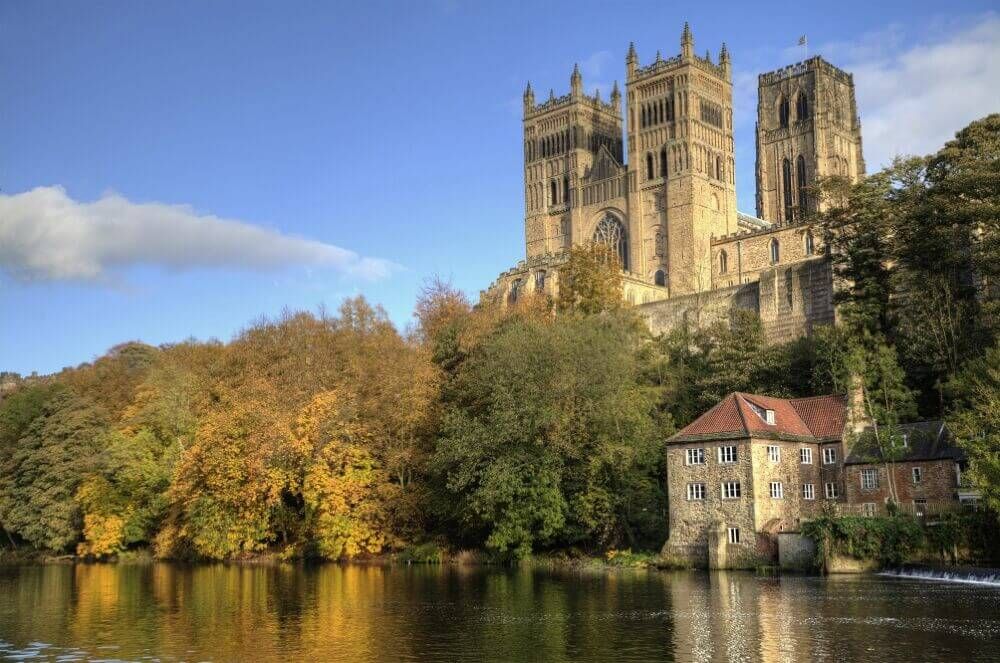 Reasons to be proud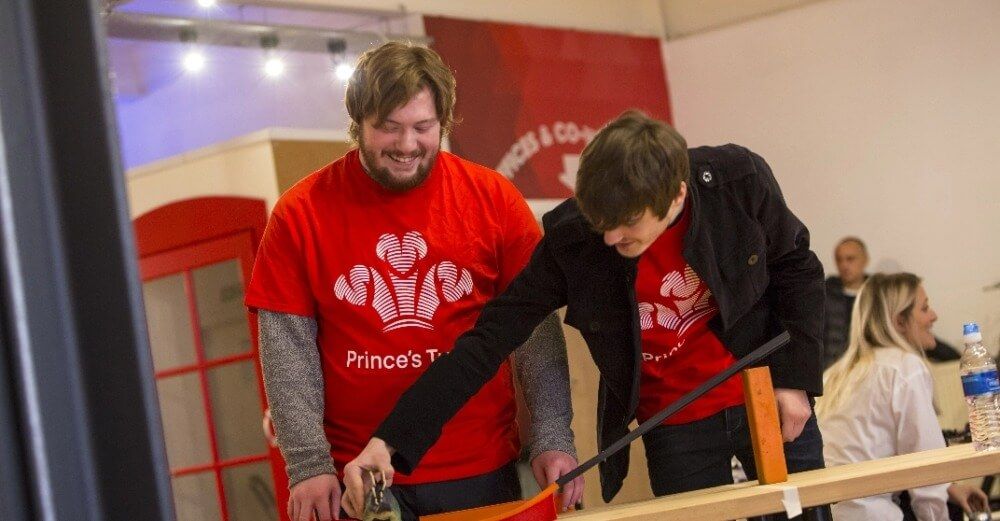 Incubating local talent
Our community is important to us and new technology is our lifeblood. That's why we came up with Atom Incubator. Based in our Durham HQ, Atom Incubator has offered professional advice, space and access to a community of technology startups and entrepreneurs from Durham University.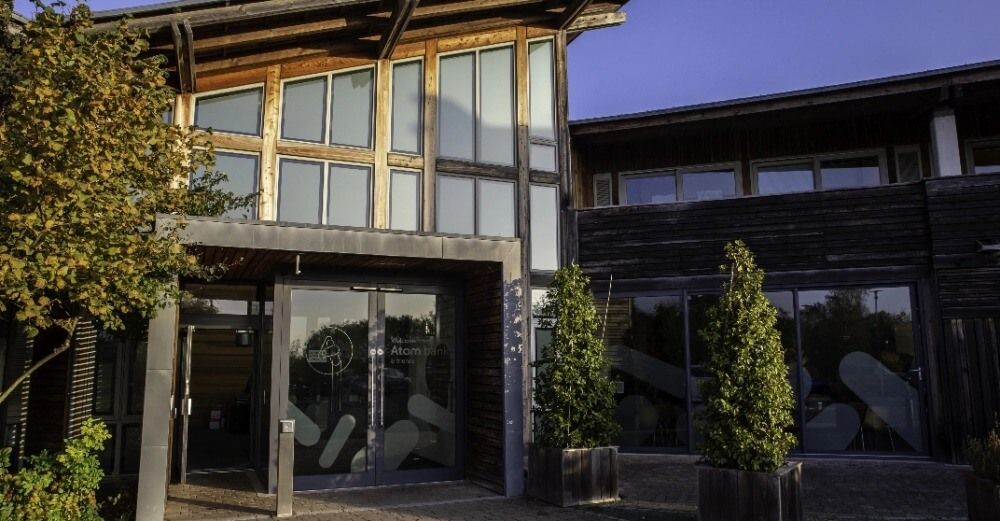 The Fintech Pledge
We're committed to driving fintech growth, so that's why we're a signatory of the Fintech Pledge. It's an initiative of the Fintech Delivery Panel, supported by HM Treasury, to ensure that the UK is the best place to start and grow a fintech business. A world-first, the Fintech Pledge sets standards for the establishment of efficient and transparent partnerships between banks and fintechs.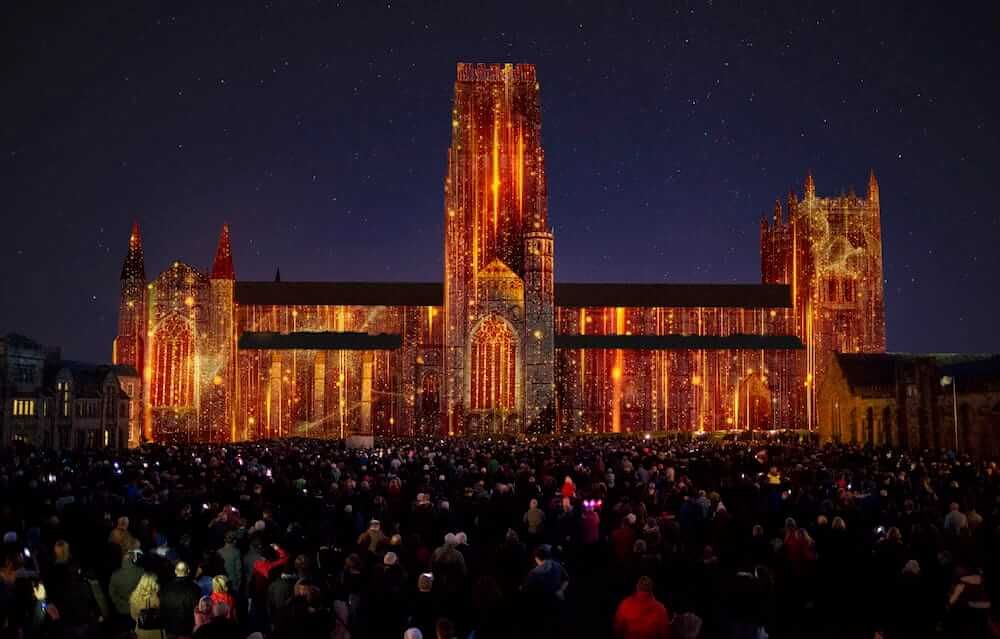 Illuminating Durham at Lumiere
We're invested in the culture of our beautiful home city of Durham, which is why we have supported its world class festival of lights — Lumiere — as an event partner. In 2021, we also supported Article 12, an installation created in partnership with a local school themed around the UN's Convention on the Rights of the Child (more here).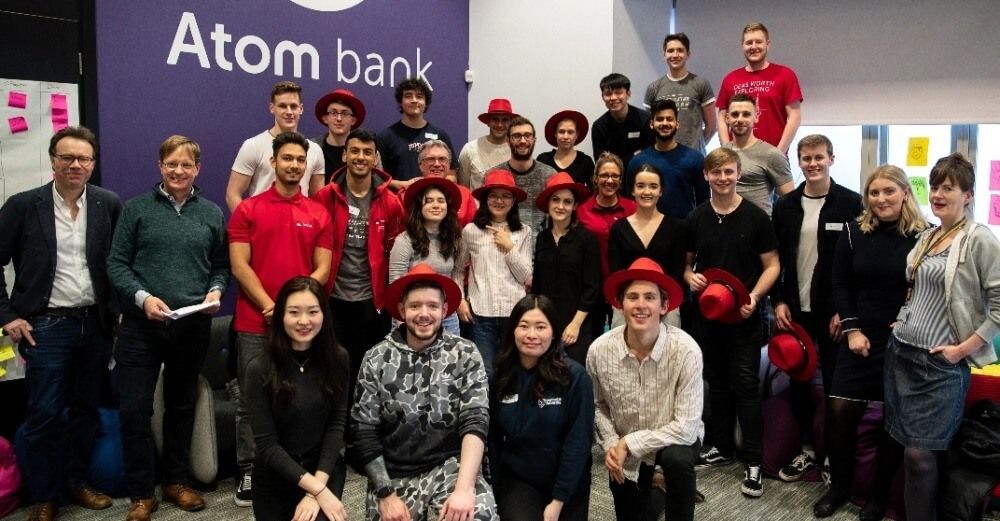 Hosting hackathons for local students
In recent years, we've teamed with local universities and their students to host hackathon competitions that saw teams compete to come up with the most innovative solutions to tech problems. We're passionate about stoking young, local talent, and our hackathons have always done exactly that.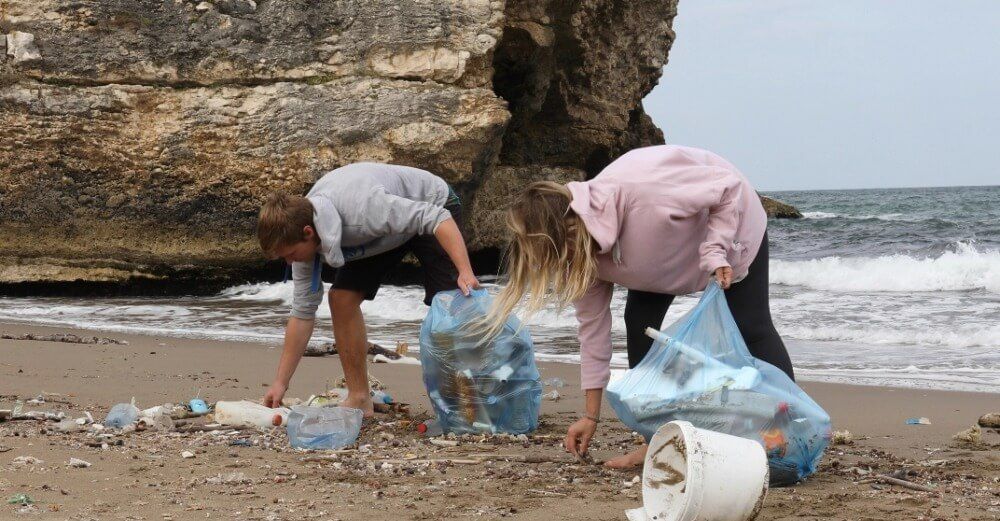 Encouraging colleagues to give back
Each member of staff is allowed to take a day's holiday a year which they can use to work with local charities. Our teams have previously been involved in beach cleans, helped people develop their digital skills, spent time with the elderly and much more.
Stay up to date
Get to know us a bit better. Here are the latest news, views and insights from our blog.