For our people
Our bank can only be at its best when there's a brilliant team behind the scenes. So, it's only right that we make it a great place to work. Here are just some of the ways we're making this happen.
Chris Graham
Financial Control Analyst
Why are our people so important?
We believe we are the future of banking, so we actively recruit people who are motivated to get us there.
That's why we're so focused on making Atom bank a fantastic place to work. We know that a happy team brings more enthusiasm, energy and drive to their work, so our People Experience team is always exploring ways to help the Atom culture thrive.
We also want our bank to be a welcoming place to work for everyone, regardless of who they are or where they come from. We take inclusivity seriously, and we're always looking for ways to build it into everything we do.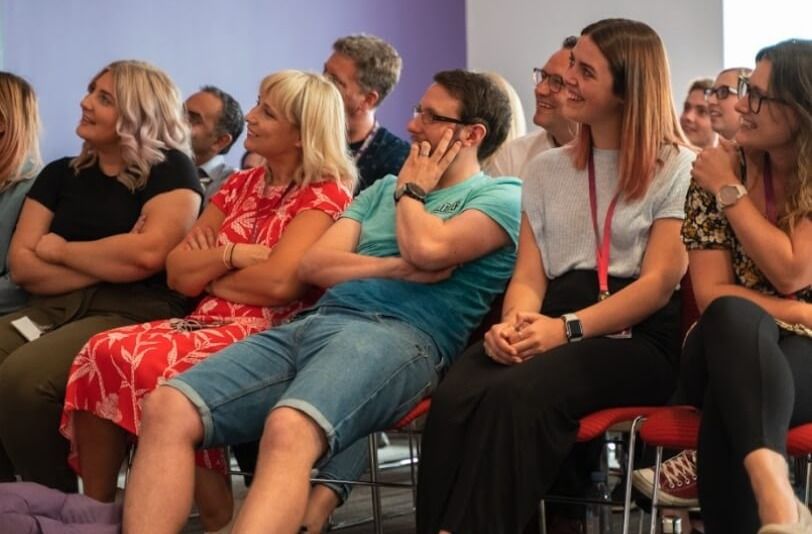 We help our people to flourish
Whether it's inside or outside work, we want our people to flourish. We offer a number of benefits and initiatives to make this happen — head over to our careers page to get even more details.
Four-day working week
We offer a four-day working week to ensure our team has the best work-life balance possible. Most of our people are able to enjoy a regular long weekend to have more time doing what they love.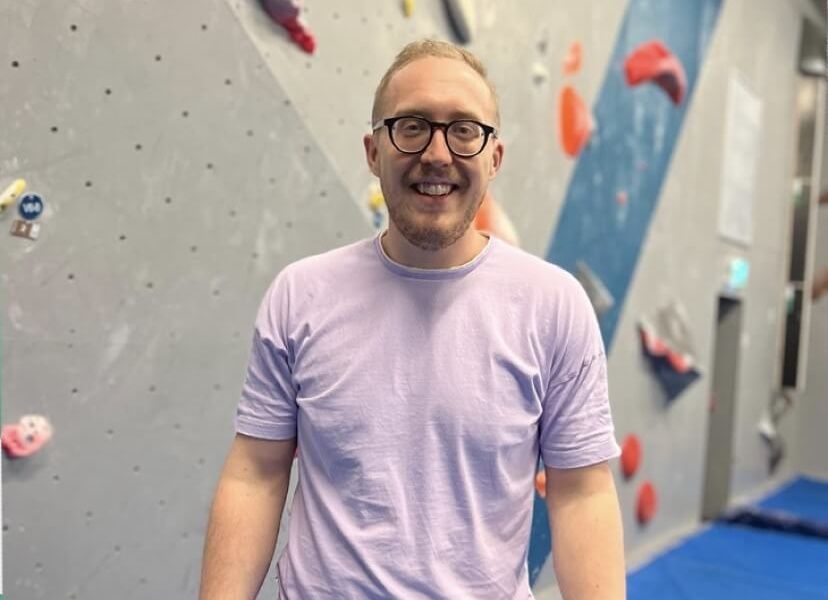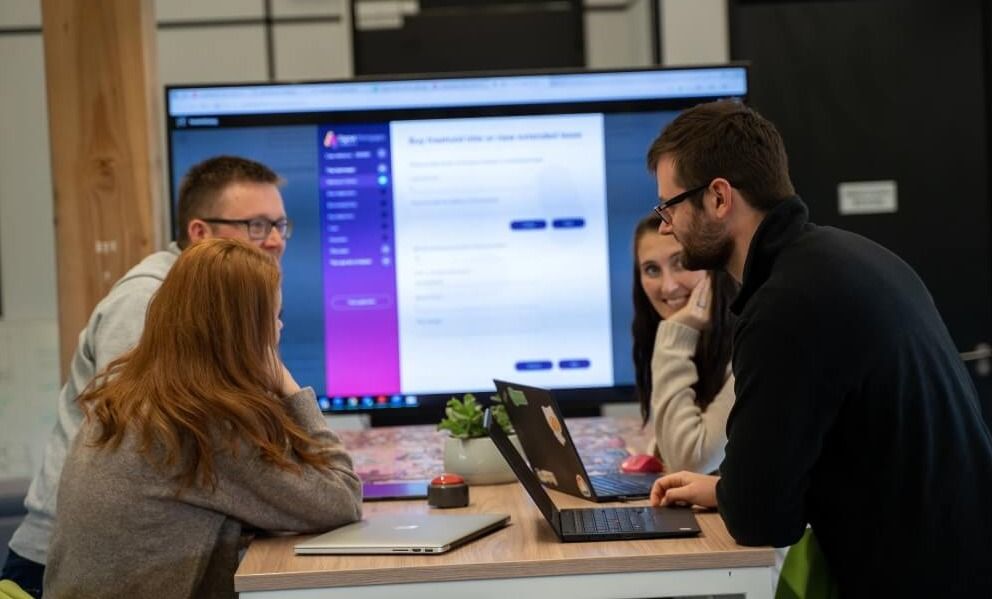 Learning and development
We want our team to feel excited about learning and benefit from development, so we offer lots of opportunities for growth. We have a Leadership and Coaching Framework that has empowered many of our people to progress into more senior roles.
Fund for developing a skill
We also offer an All About Me Fund, so that our people can access up to £200 every year to experience something new, and develop a skill outside of their job role. From scuba diving lessons to learning a new language, many people have been able to broaden their horizons.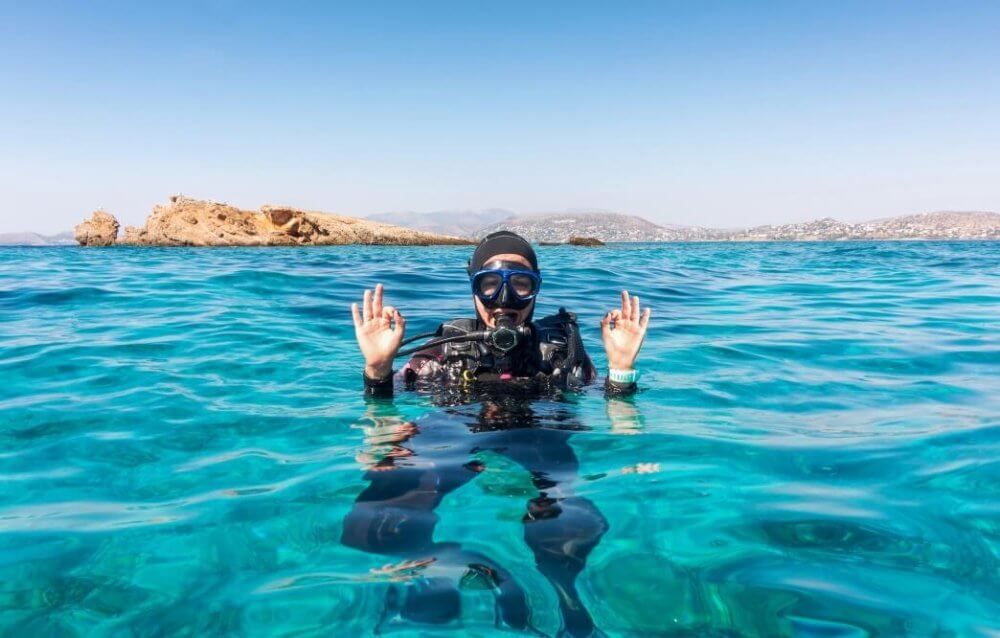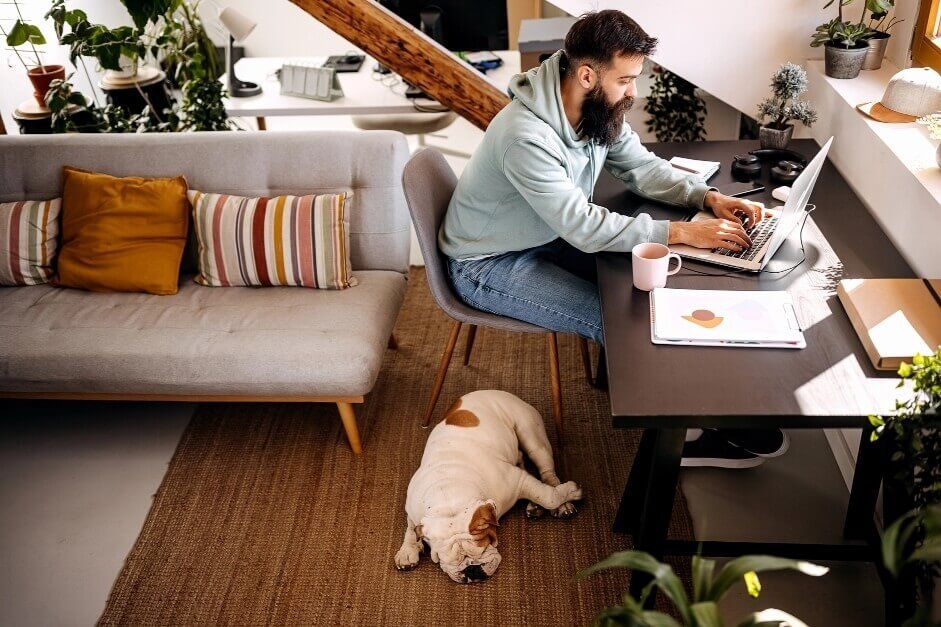 Hybrid working
Times have changed and we know not everyone wants to go to the office from 9–5. We've adopted a flexible working approach so that, wherever possible, our people have flexibility in when and where they work.
Support when times are tough
We have a team of Mental Health First Aiders at Atom bank who are trained to provide support when people need someone to talk to. They receive regular refresher training and have access to support groups themselves. We also have an Employee Assistance Programme which offers a wide range of support including confidential counselling, financial and legal advice as well as £60 per year to spend on health and well-being activities.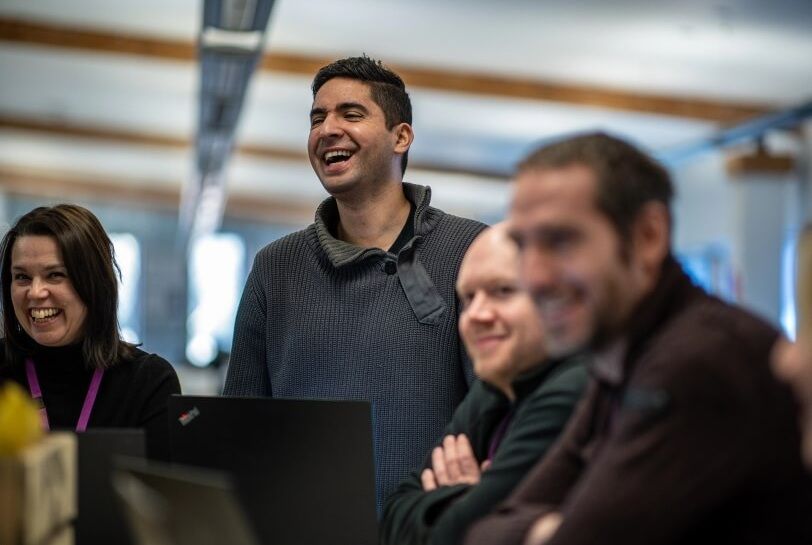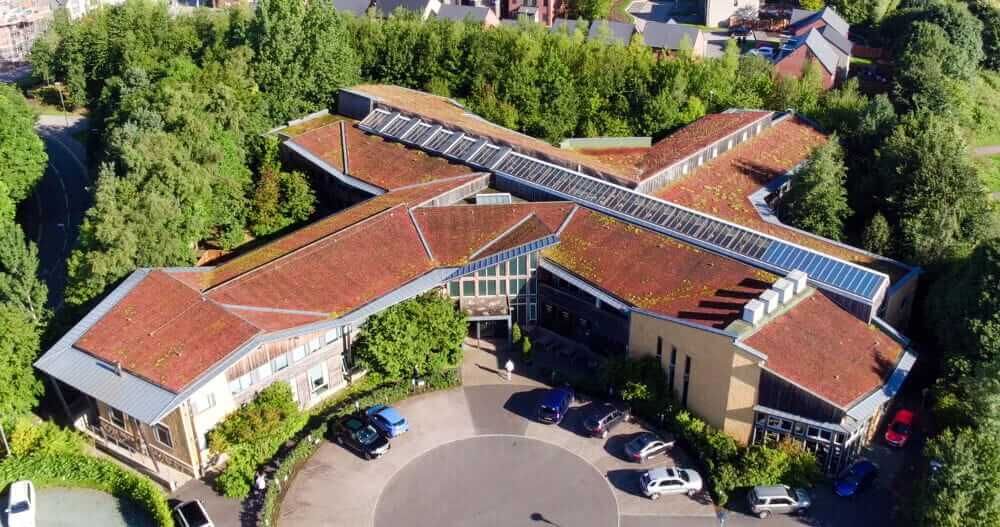 Supporting sustainable lifestyles
We want to support our people in leading sustainable lifestyles. That's why we provide a BREEAM 'Excellent' office space fuelled by zero carbon electricity and carbon neutral heating, a cycle to work scheme and we'll soon offer free EV re-charge points. Our Durham office also sits in a woodland setting that we manage for biodiversity.
Atom bank is already a low emissions business but, in addition to further reducing our carbon emissions, we've started our journey toward becoming a carbon positive bank. This means we'll be actively removing carbon from the environment. Our carbon report is the first step towards this goal, and we'll continue to take action to reduce our footprint.
Award-winning support for health and wellbeing
In 2021 our dedication to providing a workplace that values health and wellbeing saw us awarded a Gold level from the Better Health at Work Awards. This programme, which is assessed and judged independently, recognises the efforts of employers in the North East and Cumbria in addressing health issues within the workplace.
Social events for everyone
Our team is a friendly bunch, and there are plenty of opportunities for socialising at the many events we organise through the year. From Christmas and summer parties to celebrating birthdays and national events, there's always an excuse to get together and celebrate at Atom bank.
We also support culture and sport in our region — in recent years we've been partners with the likes of Durham Book Festival, Durham Rowing Regatta, Durham City Run and Paula Radcliffe's Families on Track, as well as Lumiere, the international festival of light.
Diversity and inclusion
We're building a bank for everyone, and we simply cannot do that without taking diversity and inclusivity seriously. From the customers who use our bank to the people that join our team, we make every effort to make our business a welcoming place.
We also recognise that our journey to be diverse and inclusive is never over, so we pledge to continue learning and listening to ensure we're always improving ourselves as a business.
We fully support all of our people, and this goes beyond words and into actions. Below, you'll find some details of the schemes we're actively part of to try and make our bank and the wider fintech industry a positively diverse and inclusive area.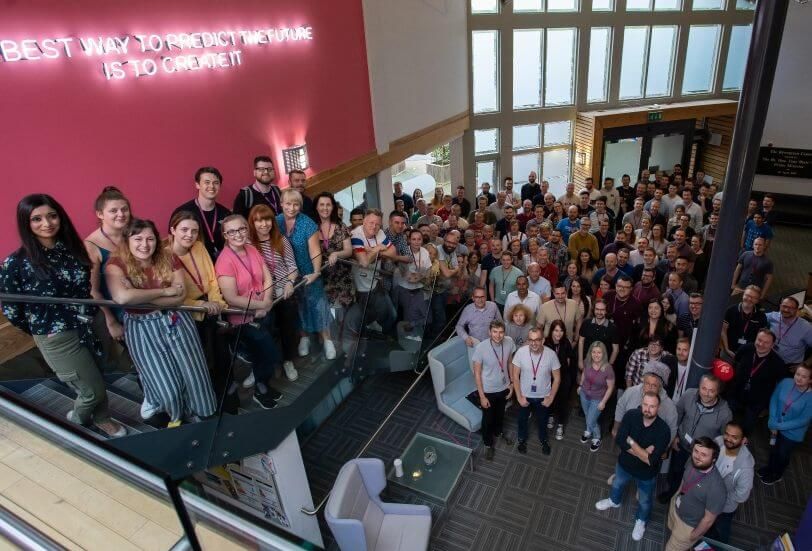 Women in Finance Charter
We're signatories of the Women in Finance Charter — a commitment by HM Treasury and signatory firms to work together to build a more balanced and fair industry for women. We're fully committed to the four key pledges in the Charter, which aim to eliminate gender bias from the finance sector.
Find out more about what we're doing to uphold the Charter here.
Tech Talent Charter
The Tech Talent Charter is an initiative aiming to address inequality in the UK tech sector and drive inclusion and diversity across the industry. We've signed up to this Charter to enhance our aims to build an innovative fintech with the most talented people, regardless of their background or gender.
Find out more about our commitment to the Charter here.
In addition we have partnered with a number of training and employment initiatives with local universities, the Engineering and Physical Sciences Research Council and the Institute of Coding.
Projects have included:
Stay up to date
Get to know us a bit better. Here are the latest news, views and insights from our blog.