BCR award: supporting businesses in this time of crisis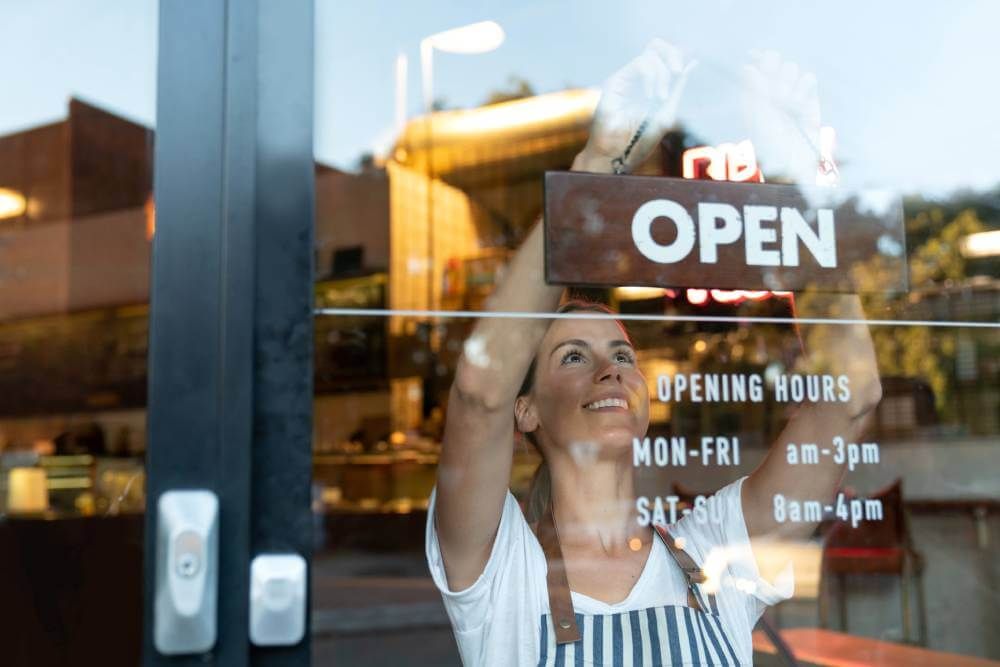 COVID-19 has had a profound impact on all businesses – big and small. Atom is no exception. During the pandemic we deployed resources to support our existing small business customers, mobilised to provide access to funding under the Coronavirus Business Interruption Loan Scheme (CBILS) and, in recognition of the very different economic landscape now facing small businesses, we took the opportunity to re-programme our delivery plan and update our business case with Banking Competition Remedies (BCR).
Inevitably some commitments are going to take longer to achieve than we originally thought; however, our revised Business Case retains all components of the original submission. We have sought to rephase our product roadmap to ensure that we focus upon initiatives that will most urgently address evolving customer needs during this time of crisis: the provision of fair, affordable and timely lending.
In the third quarter of 2020, we are pleased to share that we have made excellent progress in pursuit of our Public Commitments: disbursing lending to small businesses who need it most; commencing the build of our real-time automated decisioning architecture and building out our next generation broker portal.
1. Bring Innovative Smart Lending products to market
Small business borrowing, with many having taken advantage of the lifeline thrown to the economy in the form of BBLS and CBILS, is likely to be four times higher in 2020 than in 2019. We believe that 2021 is likely to be a year when viable businesses will be cautious borrowers. There will be some key areas of lending however that will be crucial for the recovery and re-shaping of businesses for the future. Re-stacking of premises and remortgaging of existing premises will be fundamental to creating a new normalised level of cost and efficiency in the economy.
At Atom we have therefore sought to prioritise our lending roadmap. Leading with the release of automated secured lending in 2021, entering the market for unsecured lending direct to small businesses later, in more normalised conditions. This commitment remains on track.
2. Commitment to deliver a next generation broker experience
We believe that whilst economic uncertainties associated with COVID-19 continue to exist, many small businesses with relatively complex needs will seek support from expert intermediaries in lending markets – and we have therefore introduced a new commitment.
Complementing our direct to market product suite, in early 2021 we will release a digital portal that will enable intermediaries to submit complex secured lending applications on behalf of small businesses and receive indicative eligibility and affordability decisions instantly, and a credit backed decision within 48 hours.
This deliverable remains on track and we have now completed the minimum viable product build of the portal, aimed at improving overall user experience with a simplified journey and additional tools to speed the loan application. Additional features, including the integration of Open Banking and accountancy data have been scoped for delivery in 2021.
3. Address discouraged demand and improving financial wellbeing
We remain committed to helping enhance the financial wellbeing of small businesses. In addition to our core product deliverables and our partnership with Newcastle University's FinTrust programme, we're going further to ensure the proposition is being built with and for SMEs.
We believe in the importance of fair and responsible lending and that's why we have made a commitment to adhere to the Lending Standards Boards (LSB) Standards of Lending Practice for all business lending customers. As an interim registered firm, we will be working with the LSB over the next 12 months to review our adherence to the Standards and assess any opportunities to enhance our products, policies and processes. On confirmation of our compliance, we will be admitted as a fully registered firm.
We have recently launched our closed online community: The Kitchen. The Kitchen is a hub where small business owners can tell us what you think about our products, ideas and the way we do things. They'll get sneak previews of what we're working on and the chance to share your views and network with business owners and others. Be part of it here.
4. Deliver a digital toolkit to support the needs of small businesses
Alongside prioritising the development and release of lending products to small businesses in our revised business case, we have reflected on the relevance and applicability of some elements of our data proposition to the current situation – and determined that the utility of historical data as a predictor for likely health of SMEs has been curtailed. We remain committed to building our free to use insight capability and we will look to introduce it as market conditions normalise but not before the insights that it produces can demonstrate added value.
5. Transform small business banking
We have responded to the challenge of COVID-19 and to support small businesses at this difficult time, to date, we have issued £571m of quotes and received £289m of applications for our secured lending CBILS product. During this period, we have continued to lend outside of government schemes with secured loans and are on track to outperform our 2020 small business lending targets.
6. Create 70 new jobs in the North East
We remain committed to creating high quality jobs in our home in the North East, including roles in Data Science and Engineering. To date, 20 people have joined Atom, directly supported by BCR funding, including 6 graduates. If you would like to join the Atom family, take a look at our vacancies.
7. Partner with innovative Fintechs
To date, we have partnered with two innovative UK fintech firms to help us deliver our bid commitments. We recently announced a partnership with Codat, providers of a universal API for small business financial data. We're also speaking with a number of other exciting partners and anticipate further announcements soon.
8. Deliver transparency
Following the acceptance of our updated Business Case, we have reshaped our real time programme dashboard to include agreed project milestones, this enables BCR to track our progress. We will continue to publish updates here so you can keep up with our progress. Later this year, we will publish our product roadmap.
9. Invest own money alongside the award
Alongside the BCR award of £10m we remain committed to invest at least £15m of our own funding – this commitment remains on track.
It's been a busy period – and we are excited to share more detail in the coming weeks and months. If you would like to find out more about our existing offering, check out our secured loans page.