10 months on: Has our four-day week been a success?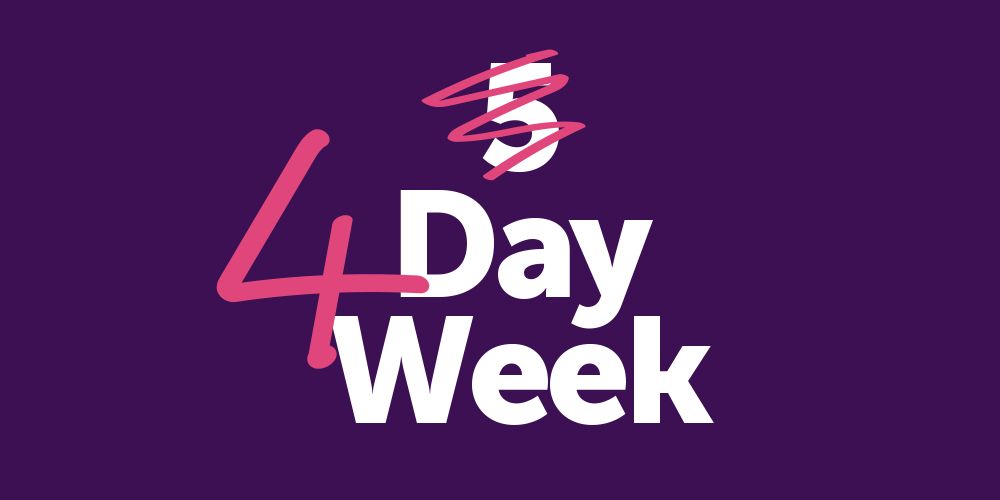 Back in November 2021, we decided to trial a four-day week across our bank, which saw our team move to working 34 hours with no loss of pay. At the time, we were the largest UK business and the first UK bank to take this step.
We were motivated to try this new approach for a number of reasons. We recognised that people now have longer working lives, that technology is having a positive impact and that there's a greater need to live and work more flexibly and sustainably.
We hoped that a shift to a four-day week would help to support the mental and physical wellbeing of our people, enabling them to achieve a better work-life balance. There was also the aim of unlocking improved business performance, such as greater productivity.
How did we get on?
Despite there being recent headlines that have called the idea of a four-day week into question, we're pleased to say that we've experienced great success with our trial.
We hope that the following updates on the positive impact working four days has had on our people, customer service, and operations will inspire other companies to take the next step towards the future of work.
Impact on employees
Key findings:
92% of our people looked forward to work
49% increase in applications for roles at Atom bank
We also found that switching to a four-day week was a huge motivation for our team, with the vast majority (92%) reporting that they looked forward to work. We've also benefited from an increase in employee engagement, which was up 13% year-on-year when staff were surveyed in February 2022.
We're also happy to reveal that a four-day week is clearly seen as an attractive perk of the job. We've experienced a 49% increase in applications for jobs at our bank during January 2022, compared to January 2021, and we've retained more people too, with headcount growing from 461 in November 2021 to 480 in June 2022. Our new working pattern has definitely given us an edge in an increasingly competitive talent market.
However, It's not just about a four-day week, candidates are telling us that they're attracted to a business that is bold in pushing the boundaries and doing things differently. We pride ourselves on being a progressive employer, so these responses are exactly what we want to hear.
Impact on customer service
Key findings:
Trustpilot score rose from 4.54 (out of 5) to 4.82
Customer goodwill score rose from 83.1% to 85.8%*
For us to judge the four-day week to be a success, we knew it had to work for customers as well as our people, and we're pleased to say we've registered a positive impact. Since we've moved over, the Trustpilot score of our bank rose from 4.54 (out of 5) in November 2021 to 4.82 in June 2022, an impressive uptick of 0.28.
Additionally, we've measured a rising customer goodwill score* throughout the trial, moving from 83.1% (November 2021) to 85.8% (June 2022).
Impact on operations
Key findings:
91% of our people were able to get everything done within four days
92% of our people felt encouraged to find efficiencies
Productivity increased across the vast majority of our departmental metrics
Our employee surveys found that almost all of our people (91%) were able to get everything they needed to get done within four days. Additionally, 92% said that they felt encouraged to find efficiencies, like streamlining processes and working more collaboratively, as a result of the shorter week.
We also found that operational productivity increased. For the first 6 months of the trial, we charted key metrics for each department to measure their productivity in relation to its business performance and service to customers. The data we collected showed an improvement across the vast majority of the 165 departmental metrics.
So, what's our take on the trial?
We spoke to Anne-Marie Lister, Chief People Officer at Atom bank. She said: "Over nine months on from introducing our new four-day working week, it's clear that it has been a huge success for our business and our people. We are extremely proud of how our employees have adapted and the benefit it has brought to many.
"People are rightly looking for a healthier work/life balance, and despite warnings from some sceptics, our metrics and people surveys show that this has not had a negative impact on employees or customer service. In fact, it has been the opposite, with happier, more efficient, and more productive people who are even more driven to help us change banking for the better.
"Moving to a four-day week has meant a fundamental shift in our operating model and working practice. We did not expect that it would be easy, and knew there would be challenges along the way. That's why we have adopted the mindset that we need to work hard to overcome these difficulties in order to make the shift work. Our business and people have benefited from this persistence, which is certainly required if you are to challenge traditional ways of working that have been in place for almost 100 years.
"We firmly believe the four-day week is the future of working life and it is encouraging to now see the range of businesses across the UK embracing the four-day week trials. We are a progressive bank and a progressive employer, and our experience in planning for and moving to a four-day week has shown that it is possible for businesses to do this and bring huge benefits to their people.
"We believe most organisations can move to a four-day week and we hope Atom's experiences will encourage more businesses to make the shift permanently."
*To measure customer goodwill, we use the following metrics: App Store ratings, Trustpilot score, customer complaints, NetEasy: opening account, Net Promoter Score (NPS): external, NPS: internal, Customer Feedback Sentiment.