Good things come in fours at the What Mortgage Awards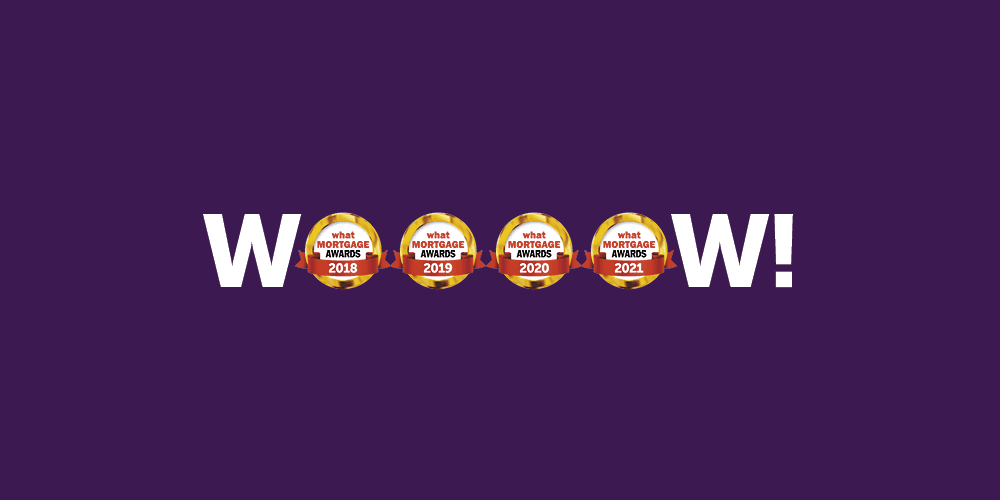 Good things come in threes, as the saying goes. But what if something was so good that it came around again? Well, we're happy to confirm that four can also be the magic number.
In July, the winners of the What Mortgage Awards 2021 were announced, and we were delighted to be named as Best Online Lender. However, what made the win really special is that this is the fourth year in a row we've taken home the title.
That's right! In 2018, 2019, 2020 and now 2021, Atom bank has been named as the Best Online Lender in the UK by What Mortgage, and we couldn't be prouder. Winning four on the trot is unprecedented, and no other lender has managed it before.
Another notable aspect of the What Mortgage Awards is that they are strictly voted for by consumers. A two-stage process takes place, which sees visitors to the site submit nominations then vote from a shortlist of the most commended candidates.
Paul Elliott, our Head of Mortgages, was delighted with the result but also stressed how significant it is to be voted for by consumers. He said: "We're over the moon at being named as Best Online Lender for the fourth time, but we're equally proud that our customers have voted us the best online yet again.
"Consumers aren't just voting from a predetermined shortlist with these awards, they have to go out of their way to recommend us first before any poll takes place. I think it speaks volumes that enough people feel positively enough about our brand to back us through such a rigorous process — it's a real vindication of what we're doing as a bank."
"I'd like to thank everyone who voted for us yet again. It means so much to know that our customers are having such a positive experience with their mortgage."
While the customers have the final say with the vote, we wouldn't be able to deliver our multi-award winning products and services without hard work behind the scenes.
Our Head of Intermediary Lending, Paula Mercer, praised the Atom team: "Everyone has worked so hard to develop and offer our mortgage products to customers and should be really proud of winning this award."
"From the staff in the Atom office to the brokers offering our products, we wouldn't be able to enjoy this win without your hard work to make us the Best Online Lender. A big thank you to all involved."
The award win has arrived at a highly successful time for our mortgages. Just in July we celebrated reaching £3 billion in residential lending, which was a huge milestone for our bank. We aim to keep improving to continue this success going forward, so we couldn't be more excited about what the future holds.