Recovery Loan Scheme: At a glance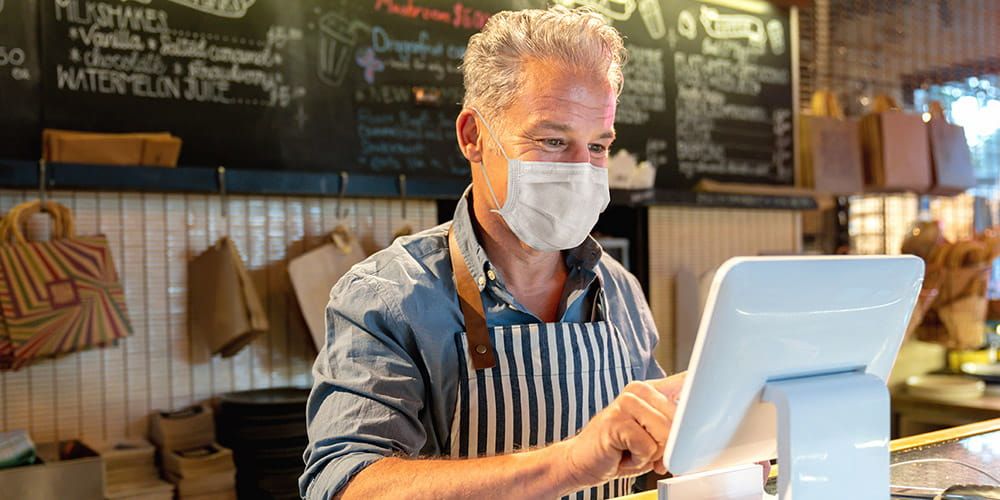 Since the first lockdown in March 2020, the coronavirus pandemic has created challenging conditions for businesses up and down the UK. With people advised to stay and work from home for long periods, many enterprises have lost large chunks of revenue.
In response, the Government introduced and backed the Coronavirus Business Interruption Loan Scheme (CBILS), Coronavirus Large Business Interruption Loan Scheme (CLBILS), and Bounce Back Loan Scheme (BBLS), each of which provided financial support to businesses struggling due to the pandemic. The initiatives were overseen by the British Business Bank (BBB). Now, with the worst of the pandemic (hopefully) in the rearview mirror, these initiatives are being replaced by the new Recovery Loan Scheme (RLS) to help companies to get back on their feet.
Last month, Atom bank was accredited by the BBB as a lender for RLS, allowing us to continue supporting businesses during this difficult time. With applications now open, we thought it would be a great time to give you a quick overview of the Scheme – so, read on to find out what RLS is and what it can offer you.
What is RLS?
The Recovery Loan Scheme is a Government-backed initiative to provide UK businesses with essential financial support in the wake of COVID-19. A loan taken out through RLS can be used for key purposes, like cashflow, investment or growth.
RLS is overseen by the BBB, and loans are issued via accredited lenders, including Atom bank. It is designed to replace CBILS, CLBILS and BBLS, all of which stopped accepting new applications in March. The Scheme was launched on 6th April, and it will run until 31st December 2021, subject to review by the BBB.
What does it offer?
The Recovery Loan Scheme can provide essential business funds. When you apply through Atom, you could get access to a secured business loan of between £250,000 and £5 million (subject to our commercial lending policy) over a term of up to six years.
At Atom bank, we are only offering secured term loans through RLS, However, it should be noted that other forms of finance, including overdrafts, asset finance, and invoice finance, are available from other providers — visit the British Business Bank for more details.
Please note: The interest and fees associated with any RLS facility are to be paid by the borrower from the outset.
Is my business eligible?
If you're considering taking out an RLS loan, it's important to make sure that your business meets the eligibility criteria. To apply through Atom bank, you must:
Be trading in the UK
Be able to self-certify you were affected by COVID-19
Be able to provide security for the loan and present a viable borrowing proposal when you apply (in line with Atom's commercial policy)
Be willing to undergo credit and fraud checks
Generate at least 50% of turnover from trading activity
Please note: As defined by the British Business Bank, trading activity for RLS is any trading or commercial activity that generates turnover. Rental income (as long as it is UK based) is classified as a service income and is acceptable for RLS.
Not be subject to any relevant insolvency proceedings or collective insolvency procedure under national law.
Please note: You are not eligible for RLS if your business is a bank, building society, insurer, reinsurer, public sector body or a state-funded primary/secondary school. Insurance brokers are permitted to apply.
You can apply for RLS even if you have received Government-backed financial assistance in the past (as long as you meet the above criteria). Atom will also consider applications from both new and existing customers.
How is RLS different from CBILS?
As we've mentioned, RLS is the Government coronavirus business support scheme that replaces CBILS, which we have previously offered. However, there are some differences between the two — take a look at the comparison table below:
Please note: These comparisons are based on CBILS and RLS as offered by Atom. CBILS is no longer available as of the 31st March 2021.
| Feature | RLS | CBILS |
| --- | --- | --- |
| Loan amount | £250,000 to £5 million | £100,000 to £5 million |
| Loan term | 2–6 years | 2–6 years |
| Does the Government cover the first 12 months' interest? | No | Yes |
| Does the Government cover the upfront lender's fee? | No | Yes |
| Maximum annual turnover | No maximum limit | £45 million |
How do I apply?
To apply for a Recovery Loan with us, you'll need to get in touch with one of the independent brokers that we work with. Using one of these brokers means that they will scour the market and offer you advice on what's best for your business. You can search for a local broker and find more information about the Scheme on our RLS hub.
Find a broker