What savings account is right for you?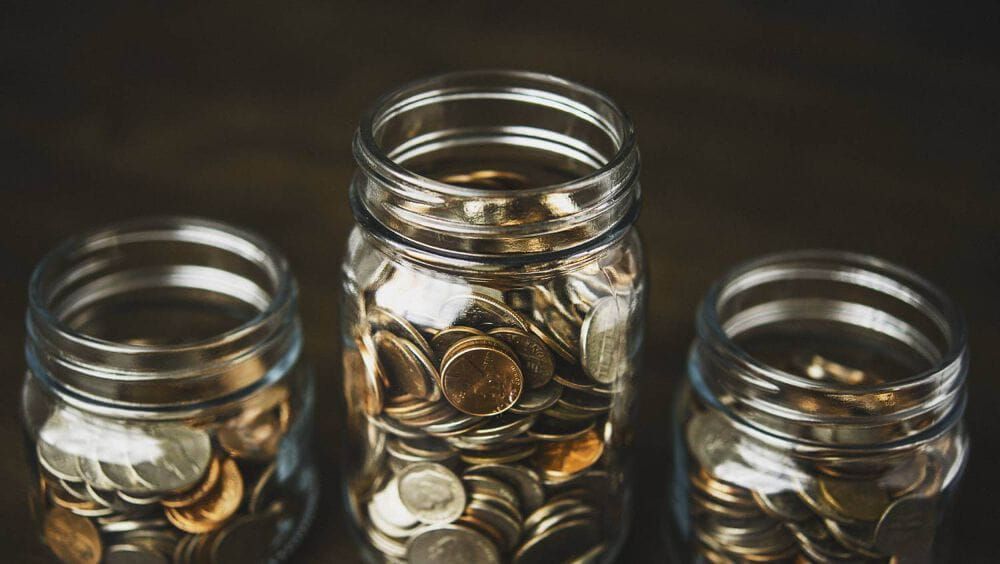 Whether you're saving for a deposit, or making sure you've got enough tucked away for future plans or your emergency fund, you want to know your savings are in the right place.
You don't even have to step foot outside your front door. Leave your mask in your pocket and save yourself from those socially distanced queues, there are plenty of online savings accounts that you can open and manage from home.
Banking through an app means your account is with you wherever you are. Sofa, bath or bed, a savings app means you can sort your savings when you want, where you want.
How do I know which savings account is best for me?
First up, let's have a look at what you want out of an account.
There's a whole range of savings accounts to opt for. From instant savings accounts (or easy access savings accounts as they're sometimes known), regular savers and fixed-term interest rate savings accounts. Each option has its own benefits, but it's important to pick the savings account that's best for your needs.
Ask yourself the following questions to narrow down your saving needs:
What are you saving for? Is it your emergency fund, future savings for your kids or grandchildren, a deposit or to live your dream?
Do you need to have access to your savings straightaway? Or are you happy to keep it stashed away for a while, and only get your hands on it at an agreed date in the future?
Would you prefer to put some money away, and add to it each month to build your savings?
These questions should help to give you an idea of what you want from a savings account.
Now you know what you want from a savings account, let's break down some of the different accounts so you can discover which is best for you. There are many savings accounts out there, here we cover off 3 popular options.
An instant saver
Just what is an instant saver account you ask? This type of savings account means you usually have instant access to your money. Different banks and building societies have different restrictions on withdrawing your money. Atom has one of the more straightforward ones and we have no restrictions on withdrawals at all.
Our Instant Saver is an app-based savings account that pays interest on the money you put in it. You can save as little or as much as you want up to £100,000. Plus you can put money in, or take money out whenever you need it.
Open a savings account with £0
Unlimited withdrawals
24/7 access to your cash from the app
From that deposit you're saving for, to the emergency fund you're reassured to have on hand, an instant savings account means your money isn't locked away, it's there when you need it.
A fixed saver
A fixed-term savings account is just that – a savings account with a fixed rate for a set amount of time. Your money is locked away for that time and the interest rate is fixed – so even if the Bank of England rate changes, yours is secured until your fixed rate period ends.
At Atom we have a competitive range of fixed term accounts from six months to five years. They can be opened in 10 minutes, all from your phone.
If you don't need to get your hands on your money immediately, a fixed saver account could be the one for you.
Maybe you've been gifted some money and you need time to figure out what you want to do with it or perhaps you know what you want to spend on it but want to earn interest until it's time to splash the cash. Whatever the reason, locking your money away in a fixed rate savings account for a longer period of time often means a better rate of interest.
A regular saver
A regular savings account is where you commit to paying in a set amount of money periodically – usually each month. This account could help someone who is looking to save with minimal effort. You can make a small payment each month and see the money build up. Usually the rate of a regular saver is based on a fixed amount going into the account each month, sometimes there's also an annual limit which can be quite low.
Looking to save long-term without a final goal? Or maybe you want to organise your finances and arrange to save a fixed amount each month? Just setting up a simple standing order to a regular savings account could be a hassle-free way to go.
So which savings account is best for you?
Compare the three savers
Instant saver
Fixed saver
Regular saver
Do I have to pay in a set amount each month?
No
No – for Fixed Saver you only pay in within the initial deposit period. This can vary between providers. After this initial deposit period closes you will not be able to pay any more money into the account.
Yes - but some accounts will allow this amount to be adjusted, as long as the minimum monthly amount is paid in.
Can I take money out whenever I need it?
Yes (restrictions may apply but not at Atom!)
No
Yes (restrictions may apply)
Can the rate change?
Yes
No
Yes - usually changes are as a result of not meeting set criteria to get a specific rate.
You can read even more about instant savers on our dedicated blog
Find out more about Atom's savings accounts
Now you're up to speed on what you need, take a look at our Instant Saver or range of fixed savers and see if there's one that's right for you.