Top tips when applying for a CBILS loan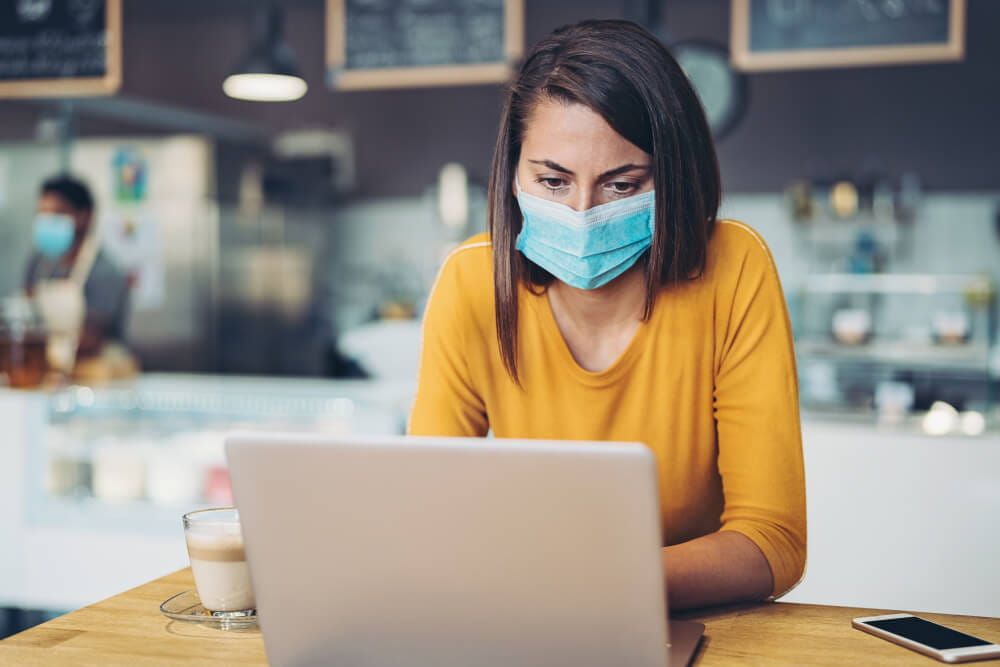 What is CBILS?
The Coronavirus Business Interruption Loan Scheme, delivered through 100+ British Business Bank accredited lenders, is designed to support the continued provision of finance to UK smaller businesses (SMEs) during the COVID-19 outbreak. The scheme enables lenders to provide facilities of up to £5m to smaller businesses across the UK who are experiencing lost or deferred revenues, leading to disruptions to their cash flow. It's part of the Government's package of support during the COVID-19 pandemic to ensure SMEs can access the funding they need in these challenging times.
With it being such a turbulent time for business owners, financial support is an avenue that many businesses will be exploring at this difficult time. The British Business Bank has recently extended the CBILS application deadline to 31st March 2021, so our Director of Intermediary Lending, David Castling, details what the CBILS application process looks like for businesses, and what you need in order to apply.
Application steps
1. Understand what it is you actually want or need
CBILS was implemented to support businesses through a stage of acute shock - what we mean by this is that under normal (non-Covid) circumstances these businesses would be thriving and be accepted by the majority of banks, should they need to apply for finance. The scheme allows trading businesses to apply for funds based on a portion of their turnover or their liquidity needs for the next 18 months. It is vital that a thorough understanding of what this is, and crucially that enough money is applied for by the company to fully implement a recovery plan for the business, are both done in the right way.
2. Get some advice
At Atom we only accept commercial secured loan applications from a panel of suitably qualified and experienced commercial finance brokers. We strongly believe that for customers to get the right solution for their business that there is a huge amount of value to be had in speaking to someone who has a good view of what the market is doing. An independent broker can guide the business through the best solution and in turn the best lender to meet the needs of the firm.
A good broker will be able to help you avoid any potential pitfalls and also evaluate immediately if your potential application would meet the baseline eligibility of both the CBILS scheme and the lending criteria of the selected lender. We understand that no business seeking finance wants to be turned down, but the only kind of good "no" is a quick one as this will save time and effort on your part and allow you to seek alternative solutions. Helpfully, we publish the list of brokers we deal with on our secured loans page for those that need a helping hand at a difficult time. You can even search for a broker by company name, county or postcode and get in touch with them directly through our website!
3. Preparing for your loan application
Your broker will be able to guide you through the application process with your selected lender, unsurprisingly these can vary a little from lender to lender and as such, it is better to make sure you have everything you need to support your application before your broker sends in the application form. The more effort put in at this stage, the slicker and speedier the loan application process should be. At Atom we would require a number of things to enable us to fully understand your business and evaluate your loan application, including:
Application Form
CBILS Supplementary Form
ALIE (Assets, Liabilities, Income, Expenditure)
Accounts for the last 2 years
Up to date Management Information
Consent to credit search
Data protection and Disclosure Declaration.
4. Application Submission
Your broker, having compiled the list of supporting documents, will submit these with your application to the lender who will then review everything provided and carry out a number of background checks on you and your business. Providing these meet both the credit policy of the lender and the eligibility for the CBILS scheme, your application should progress to the next stage.
5. Loan Offer
At this stage the lender will be able to give a decision on whether or not they are able to provide you finance by issuing a loan agreement or facility letter. For a secured loan, this agreement is likely to be subject to a suitable valuation being carried out and the completion of all required legal work.
6. Valuation/Legal process (for secured loans)
A suitably qualified valuer will be instructed to carry out a valuation on your business premises, where they will visit the business and return a valuation figure to the lender for review. Additionally, at this stage, a law firm will be instructed to carry out the legal work for the lender to ensure they receive good security for the loan.
7. Completion
Subject to the full completion of the all legal work, the lender will liaise with you and your broker to agree the completion date when the money will be released to you.
How can I apply for a CBILS loan with Atom?
Businesses looking for support from Atom should contact one of the independent brokers approved on our panel to see if a CBILS secured loan is the right choice for them.
We have a dedicated CBILS page on our website with full details of criteria, eligibility and how to apply.