Atomic Numbers: Summer 2021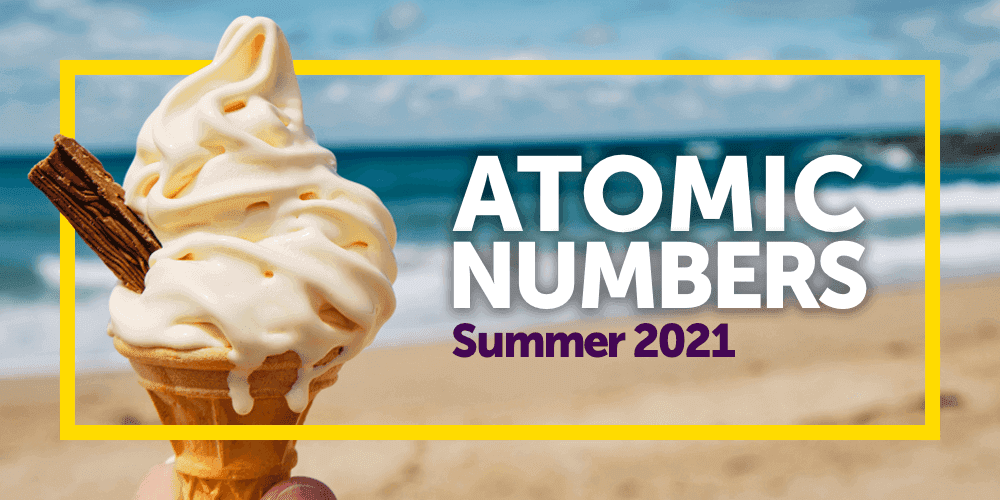 It's officially autumn! How did that happen?
With the last of the summer sun shining down and the days getting shorter, we thought it would be a good time to give you a quick snapshot of how things have been going at Atom bank — there really has been a lot to be excited about in the last few months!
So, strap yourself in for our very first Atomic Numbers blog post, as we give you a quick tour of our eventful summer.
We're flying high for customer service
Here at Atom bank, we put our customers at the heart of everything we do, and that's reflected in our status as one of the UK's highest-rated banks for customer service.
Customer reviews
We use the independent review websites Trustpilot and Reevoo to find out what kind of experience our customers have had (as well as any feedback they have to share).
We've had a great few months, and we're sitting on a strong Trustpilot score of 4.6 (out of 5) and Reevoo scores of 9.1 (out of 10) for savings and 8.8 for our mortgages.
Our Net Promoter Score (NPS) for customer sentiment, which is marked on a scale of -100 to +100 is sitting at +75 for retail and +88 for business.
App store ratings
We like to think our app does a great job at helping you to manage your money, and the users who've reviewed our app on the Google Play Store (4.6 out of 5) and Apple App Store (4.7 out of 5) respectively seem to agree.
We've backed our fantastic app with 19 releases containing over 50 functional enhancements over the summer. These included updates to the notification centre, the introduction of FAQs and improvements to Passcode setting options.
We've hit some big milestones this summer
The last few months have certainly seen landmarks reached in our journey as a bank. From hitting some significant numbers in mortgages and savings to exciting progress for us as a business, we've had a lot to celebrate.
We've launched some new products
We launched our Recovery Loan Scheme (RLS) product range in May after being accredited as an approved lender by the British Business Bank. These loans are designed to provide essential support to businesses in the wake of COVID-19.

In June, we launched our Near Prime range that is designed to help those with less-than-perfect credit secure a mortgage or remortgage for a property.
We're award-winning
This summer we've also been proud to pick up a couple of awards for our service:
Some other key milestones
As well as all those significant milestones we've reached, we also experienced a strong performance across the bank, including (read more in our Annual Report 2021):
Savings
Our total customer deposits reached £2.5 billion. This is made up of Fixed Saver deposits of £1.5 billion, as well as the £1 billion Instant Saver deposits mentioned earlier.
The interest rates on our savings accounts have been competitive, including periods where we've had table-topping rates.
Mortgages
The outlook and demand for Atom bank mortgages remain robust, even after the end of the property market surge attributed to the end of Stamp Duty.
Business banking
We reached £759m in overall business lending at the end of August.

Our Recovery Loan Scheme (RLS) product range quoted over £300m of loans by mid-July.

At the end of May, we entered a partnership with Funding Circle to deliver £300 million of support to small businesses.
Thanks for joining our tour of Atom bank's summer. As you can see, we've been incredibly busy — but don't worry, we all still found some time to enjoy the sun.
We're excited about what's coming up in the autumn, so be sure to keep an eye on our blog and check back in for the next Atomic Numbers round-up later in 2021.