5 expert tips for getting a mortgage on your own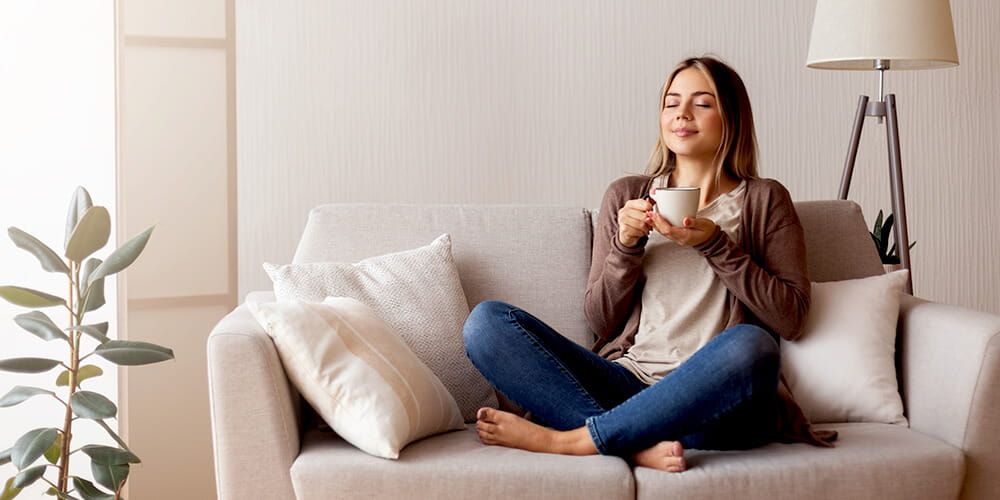 5 expert tips for getting a mortgage on your own
Recently, we've all spent more time indoors than ever before. So, it's little surprise that many people have decided to re-evaluate their living situation with the aim of finding somewhere more desirable, convenient or comfortable to call home.
This drive to find a better place to live in such difficult times is one of the reasons that demand for housing has risen to new heights, which, in turn, has contributed to house prices hitting record levels (see our blog post for more). As a result, a seller's market has taken hold, which has made things challenging if you're not already in a strong position to buy.
If you're looking to purchase a house on your own, you may find the current status quo a little intimidating. However, with the right know-how, you can give yourself the best chance of securing your dream home by getting your mortgage application in good shape. To get you started, here are our five top tips for applying solo.
Set expectations and plan ahead
Buying your first home on your own is a big step, but it can be achievable with the right preparation. It's likely that you will be trying to buy a smaller property, rather than something larger, which can make the transaction more affordable, so it's worth setting your expectations accordingly.
If you've been renting before applying for your first mortgage, you'll already be well aware of the extra costs, such as utilities and council tax, that you need to consider alongside your monthly payment — if not, it's worth doing some research on what costs you need to budget for. On a positive note, if you've been renting in the current climate, you may find that the payments you've been making are actually more expensive than the standard monthly mortgage payment, so you may end up making a saving.
Be prepared to budget and save
Preparing a mortgage application for a solo home purchase may require an adjustment in how you save and budget, especially if you apportion a significant amount of your income to non-essential expenses. However, it's a step that's worth taking when the end goal is buying a property that will benefit you in the long run.
The main cost you will initially be aiming to afford is the deposit for your mortgage. Take some time to consider every expense in your current budget, from your current living situation to your daily spending habits. You may need to ask yourself tough questions: is driving to work a necessity? Are you overpaying on bills? Could you shop somewhere cheaper for groceries? It might be difficult to make lifestyle changes, but it's worth keeping your end goal in mind and how worthwhile all your efforts will be.
Be realistic about how much you can borrow
When you are buying a house on your own it can be an exciting time with the prospect of having your own space. While the prospect of becoming a homeowner is definitely worth celebrating, it's important that you remain realistic about what level of mortgage you will be able to secure from your chosen lender.
It's imperative that you keep your personal financial limit in mind and avoid becoming caught up in all the excitement. It's worth going through your finances and deciding how much you can realistically afford to cover on your own without stretching your budget too far. Ensure you maintain some flexibility, be strict with yourself and consider any 'what ifs' that might be on the horizon.
Your deposit will be the major upfront cost of securing a mortgage. An amount of 10% of the mortgage value is generally recommended as a target to save for. However, if this feels like a stretch, it may be worth looking into lenders that offer 95% loan-to-value mortgages. Be sure to account for additional fees that will need to be paid alongside your deposit so they don't end up being a nasty surprise later.
Get your documentation ready
It's well known that any mortgage application involves quite a lot of preparation, but an upside of buying on your own is that there is quite a bit less paperwork involved than when purchasing with one or more other parties. After all, you only have to gather together your own documents to begin the all important application.
To get the process off to a smooth start, make sure that you have prepared all of the necessary documents in advance. You will need to provide your chosen lender with the following items: ID, proof of current address, proof of income, proof of your deposit, recent bank statements from the previous three months and up to three years' worth of payslips (even if you are self-employed).
If your income has been impacted by the recent COVID-19 pandemic, like being placed on furlough or payments getting cut, then you should flag any of these instances to your chosen lender as early as possible in your application.
Know how your credit record might impact your application
Whether you're applying for a mortgage with a partner or on your own, it's important to know how your credit record can impact the process. Many lenders will take your record into consideration when assessing an application, and the outcome can affect various aspects, from whether you're initially accepted to how much they're willing to lend.
However, if you do have a couple of black marks on your credit record (we've rounded up some of the factors here), it doesn't mean that you can't get a mortgage on your own. It's worth taking the right steps to make improvements to your credit before you apply, such as registering on the electoral roll, pay your credit commitments on time and try to keep your credit usage well below your available limits.
You could also look into lenders that have products designed to enable homeownership for those with less-than-perfect credit. For instance, at Atom bank we have our Near Prime mortgage range, which is designed to help those with recovering credit or just a few blemishes on their record by having no minimum credit score required to apply. Through products like these, you may be able to secure a single person mortgage that suits you, even if your options are limited at traditional high street lenders.