How to make mortgages less scary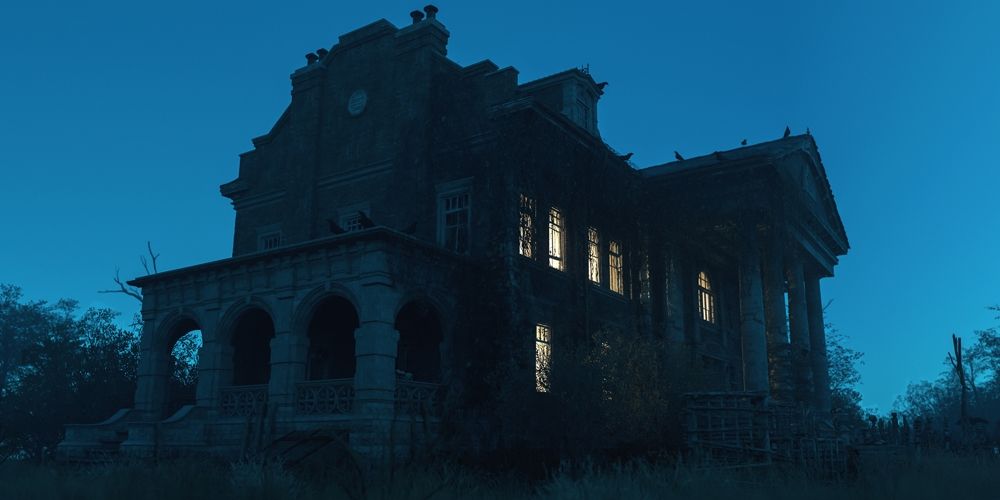 Ever dreaded doing something that turned out to be not-so-bad? Whether it was that trip to the dentist, a ride on a rollercoaster or a big job interview, we've all had experiences that seemed overblown afterwards.
For many, mortgages are one of the most fearful things in life. One report found that two fifths of Brits were scared of applying for one, while over a third of people were kept up at night due to stress. This makes them an apt topic for our Halloween blog post!
While mortgage applications aren't over in 15 minutes like the dentist, they are less terrifying once you've gone through the process. And, they can be much less scary with a little preparation, which is why we're sharing the following tips.
Change your mindset about saving for a deposit
When you're a first time buyer, putting together a house deposit can seem like a huge mountain that you'll never be able to climb. But, like anything overwhelming in size, breaking it down into little chunks can make a big difference.
A good way to do this is by budgeting and setting targets. Work out how much you need to save for a deposit. Then, add up how much you already have in known funds like savings or contributions from family. The difference between the two figures is the amount you'll need to save yourself.
The next step is to budget to see how much you can realistically save each month. Start by calculating how much disposable income you have in a month. This is the amount left after you've accounted for essential costs (like rent, debt repayments and bills). Lastly, divide the figure you need to save for a deposit by your monthly disposable income to get a rough estimate of the number of months it will take to get there.
Research so you're ready
An intimidating aspect of mortgages is the sheer amount of new things that you need to know to be able to understand what's going on, what you're applying for and what you're paying for. From loan-to value (LTV) ratios and equity, to Stamp Duty and Land Registry fees, there is certainly a lot to take into account.
Unfortunately there's no magic wand to wave here, you'll just need to roll your sleeves up and start researching! However, by reading up and understanding the essential aspects of the mortgage process ahead of applying, you'll put yourself in a much better position to follow what's going on when the time comes.
Top tip: visit our knowledge hub to find guides that will help you, such as our first time buyer mortgage guide, Stamp Duty guide or tips on how to get the best mortgage rate.
Familiarise yourself with the support available to you
Are the monstrous prices of property keeping you up at night? Well, there's some help available to help you slay the beast if you're a first time buyer.
The UK Government currently has two schemes available that could help you bridge the gap between a deposit or the asking price.
One is the First Homes Scheme, where those that meet the entry criteria can get between 30–50% off the market value. The other is the Lifetime ISA, which is designed to help you save for a deposit (or retirement) by topping up your savings by 25%.
Get your paperwork in order
If you want to cast a spell of acceptance over any mortgage lender, you'll need your paperwork in order. Think of your documents as the ingredients for brewing a witch's potion: your proof of ID are the wings of a bat and your last three months of payslip are the eyes of newt. With all these components together, you'll have something magic.
We recommend getting the following items together:
ID and proof of current address
Proof of utility bills
Proof of income
Proof of deposit
Recent bank statements from the last three months and up to three months' worth of payslips — though this can vary from lender to lender (if you are self-employed, you'll likely need to provide proof of income for a longer period)
Speak to a broker
In horror film terms, a mortgage broker is the expert who has the secret knowledge that helps bring down the monster. From start to finish, they are the ones who will help you through the process of applying for a mortgage, and that can be a huge advantage.
The main positive of using a broker is that you've got access to the services of someone who knows the market inside out and may even have access to exclusive deals. For instance, here at Atom bank, we only offer our mortgages through brokers for new customers, so you wouldn't be able to apply for any of our mortgages without one.
While a big plus is helping you find the best deal, they'll also take a lot of weight off your shoulders when it comes to managing your application. This can make things a lot less scary and stressful for you. The benefits don't end there though — read our blog post on why you should use a broker to discover even more.
Top tip: you should also read our guide to what you should ask a mortgage broker to make sure you get the most out of your first meeting with them.
Ask for a Decision in Principle
When you're in the dark about applying for a mortgage, a Decision in Principle (DIP) can be a shining light. They're a way for the lender to give you an idea of how much you might be able to borrow with them, without putting you through a full credit check.
Essentially, a DIP involves a lender having a quick look at the initial information you have provided, and then giving you a ballpark figure for borrowing. A DIP isn't a guarantee, but it is something you can show to estate agents and sellers to show you are capable of buying a property.
Hopefully, our blog post has helped you overcome a few fears about mortgages. Yes, they're intimidating, but there's plenty of help out there to get you through it. Happy Halloween everyone!